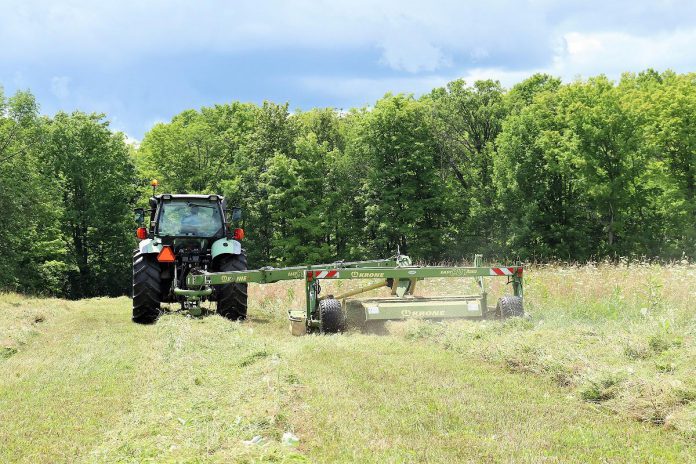 No business sector is more important to our survival than agriculture. However, the farms that feed us are highly vulnerable to the impacts of climate change.
One farm that is feeling the consequences of climate change and preparing to take action is Fleetwood Hills, a 293-acre family farm in Janetville formed in 1983 that produces primarily maple syrup, honey, and garlic.
"The increasingly unpredictable weather is a real challenge," says Steve Moore of Fleetwood Hills. "Two years ago we had unusually early and very warm spring weather. It ended our maple syrup season early, making it one of our worst maple syrup seasons ever."
Advertisement - content continues below
Tweet this quote
Warm weather earlier in the season has also affected Moore's bee populations and honey production. Honeybee parasites like varroa mites love early season warmth and moisture; it enables them to feed on the colonies, devastating them before honey production has started.
"While we cannot blame any single weather event on climate change," says Moore, "the expectation that weather will be more extreme and unpredictable makes farming more challenging than ever."
The wet summer also increased bacterial rot in Moore's garlic crop. And, while damage to the maple grove at Fleetwood Hills Farm during the derecho storm in May 2022 was limited, it impacted neighbouring farms to the point where they will need years to recover.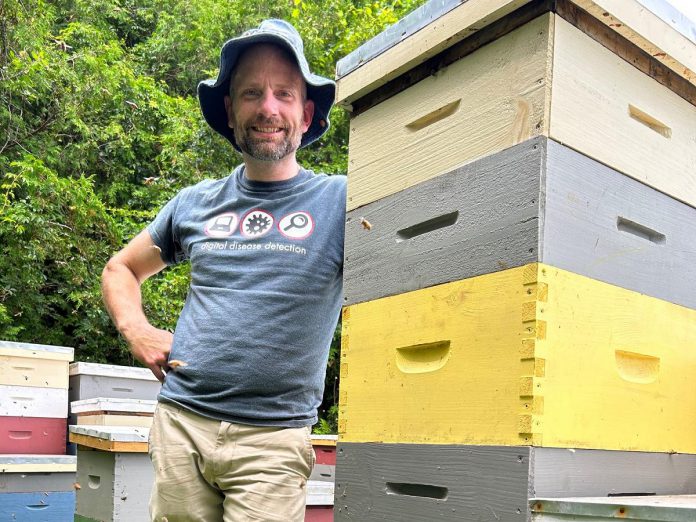 The agriculture sector has a major role to play in the complex environmental challenge of climate change. On the whole, this sector produces 10 per cent of Canada's greenhouse gas emissions, and that number does not include the use of fossil fuels. However, farms can help to slow climate change by storing, or sequestering, carbon in soil, in crops, and in trees.
A net-zero farm, in theory, is a farm on which the carbon released and the carbon being stored is balanced. Depending on the type of operations, farms can release greenhouse gas emissions in different ways. Two major emissions sources for farms include methane released from animal farming and nitrous oxide released through the use of fertilizers.
However, farms can "capture" or store greenhouse gases (specifically carbon dioxide) in the plants they grow, which use it in photosynthesis.
Advertisement - content continues below
Tweet this quote
Moore is exploring how else his farm can take action. He is taking a look at solar energy, planting trees, using drip irrigation to combat drought, and planting cover crops — carbon-storing plants like clover and rye.
Opportunities for emissions reductions and carbon storage in soil are huge within the farming sector, but measuring these emissions is not straightforward.
Carbon accounting is a method used to document and analyze the carbon dioxide (or equivalent greenhouse gas) input and output of a business. Current carbon accounting tools for farms can roughly estimate the amount of carbon dioxide stored per hectare. However, the incredible variation of crops and land usage in our food system makes this equation much more complex.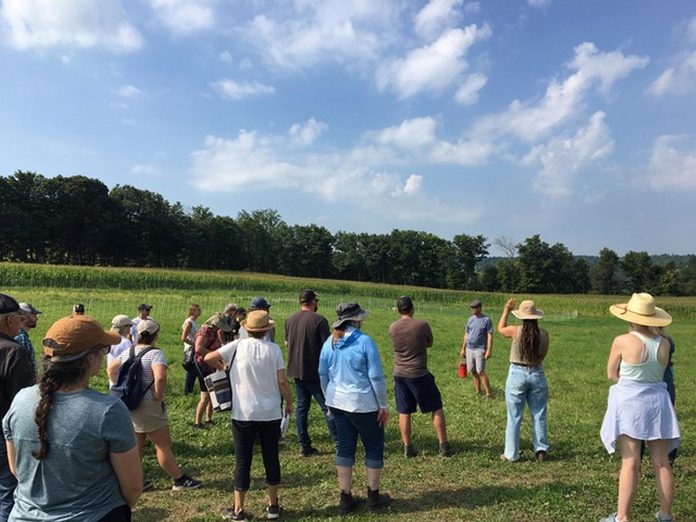 If Canadian agribusinesses are going to help achieve our federal government's target of net-zero emissions by 2050, accurate measurement is essential. It's important that these businesses have the information they need to start reducing emissions, as changing farm practices takes time.
"That is one of the challenges to adapting and changing the way we farm," says Moore. "We all know the many benefits of cover crops and we will keep tinkering to get it right, but we only have one shot at it each year, so it can take years to work out all the kinks. I am in my mid 40s, so I probably only have 20 to 30 growing seasons left in my farming career. That is 20 or 30 opportunities to 'practice' with cover crops or other innovations."
The Canadian agriculture sector is very diverse, and there is no one-size-fits-all solution.
Advertisement - content continues below
Government incentives and agribusiness-specific programs can increase the uptake of new sustainability practices by reducing financial barriers.
Green Economy Peterborough is a GreenUP program that works with small and medium enterprises and supports them to take environmental action as part of their business model.
This fall, Green Economy Peterborough is introducing a pilot project in partnership with local non-profit Farms at Work called Net Zero Farms.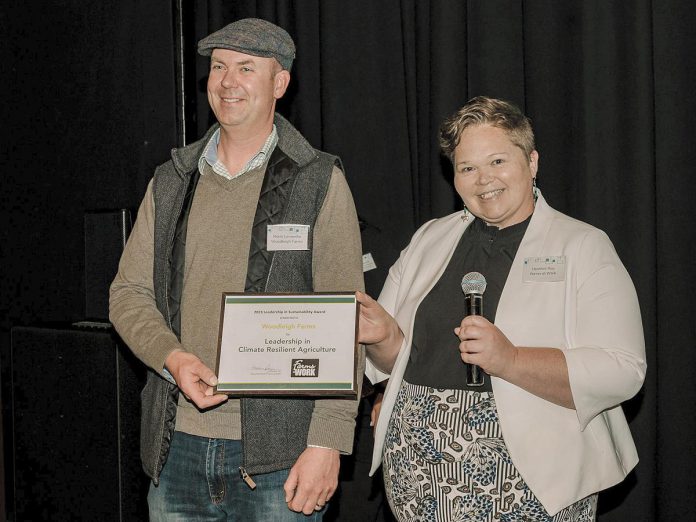 This pilot, created in part with funding from RBC Tech for Nature, will subsidize a cohort of local agriculture businesses to join Green Economy Peterborough, where they will be supported to measure their footprint, learn from one another, and expand our regional understanding of local opportunities for climate action.
Through this project, GreenUP looks forward to helping local farms in their efforts to avoid the damaging impacts of climate change. Adaptation strategies to manage changing weather conditions, actions that reduce operational emissions, and creating opportunities for carbon storage all have an important role to play in future of our agricultural sector.
If you, or someone you know, is interested in participating in the Net Zero Farms pilot project, please reach out to Green Economy Peterborough Coordinator Jackie Donaldson at jackie.donaldson@greenup.on.ca.