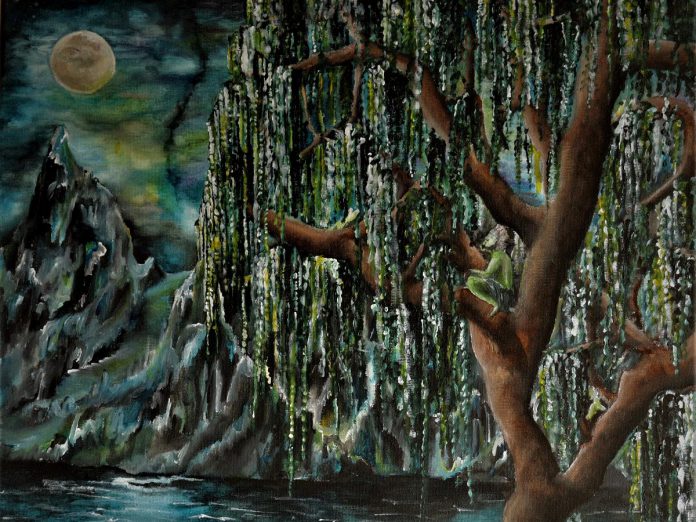 A team of Peterborough voice actors are making their debut with the release of the brand-new kids' audio drama Windblood, with the first episode to be released on Friday (November 3).
A family-friendly fantasy mystery adventure story for middle grade children aged eight to 12, Windblood follows 12-year-old Jalia Windwood who is distraught when her father doesn't return home from a business trip. She decides to say goodbye to her mother and brother to live on the lakeshore in a hut she built out of logs until her father returns.
But, when the Firebloods begin wreaking havoc on Oiratno, Jalia learns she has a blood type that allows her to enter a beautiful place called Shamayim, which can help her save her father and her people. As Jalia continues on her quest and is constantly prevented from reaching Shamayim, she begins to question if there's even more going on than she sees.
Advertisement - content continues below
Tweet this quote
"It's really adventurous with some mystery mixed in for kids to listen while having exposure to some great solid values like kindness and love," says the drama's producer and writer Michelle Strutzenberger. "My hope is that listeners will feel a little bit of tension, without being too afraid, and enjoy the story."
An instructor at Fleming College, Strutzenberger is no stranger to telling stories. She spent 15 years working as a journalist and has authored several books including the middle grade title The Secret Talent of Pineapple River.
Strutzenberger chose, however, to release Windblood as an audio experience because she thought a podcast would reach more young people by removing the need to rely on parents and teachers to purchase the story.
AUDIO: "Windblood" trailer

"This is a way for the story to be quite accessible to youngsters," she explains, adding that her own 14-year-old daughter started listening to audio dramas a few years ago. "She just loved them, and she could quickly find them and just start listening."
Each 20-minute episode of the six-episode series will be released every two months over the course of a year, and will be available on Spotify, Audible, and iHeart as well as the Windblood website at www.windblood.ca.
Joining Strutzenberger is a team of Peterborough-based voice actors making their debuts, including artist and voice actor Maria Calista, editor and voice actor Micah S., and voice actor Megan Joy in the role of Jalia.
Advertisement - content continues below
Tweet this quote
Another key contributor to the story was Strutzenberger's late twin sister, Maria Janette Teigrob.
"She invented this whole fantastical world before she died when she was 21 years old and so, over the years, I thought I'd love to figure out a way to do something with that," Strutzenberger explains, adding her sister was a big fan of Lord of the Rings and The Hobbit author JRR Tolkien.
"I thought it was very well done and interesting and she had come up with some really creative creatures and landmarks."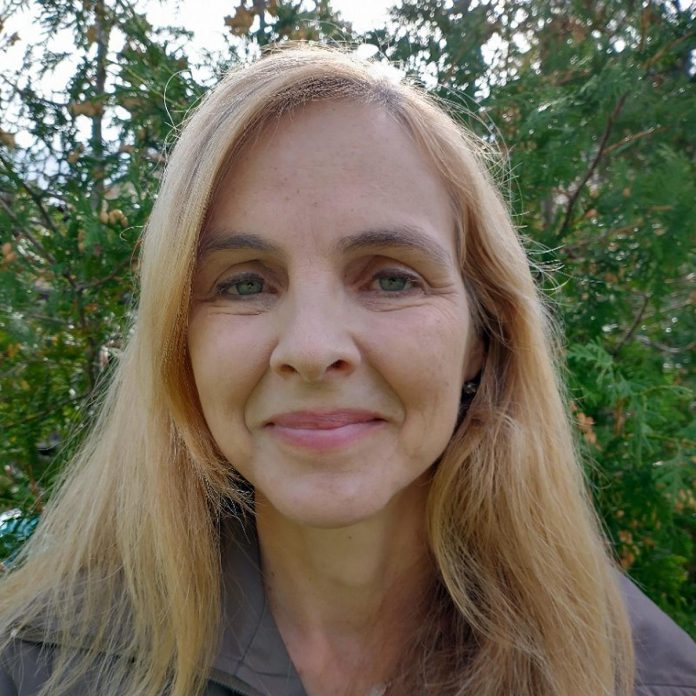 Though her sister never finished writing the story, which was inspired by "great worlds" like Narnia and Middle Earth, the world she began to create ultimately became Shamayim, the heavenly world Jalia enters to help save her people.
"That was the inspiration for me to look at how I could weave what she had done into my own story," Strutzenberger notes. "It's completely my own story, but it's inspired by what she had imagined."
Listeners can sign up for the show's e-publication, Windblood Scrolls, at www.windblood.ca to stay up to date on the latest episode releases, get behind-the-scenes content of the show's production, and have access to contests and giveaways.