Home
Authors
Articles by Shannon Taylor
Articles by Shannon Taylor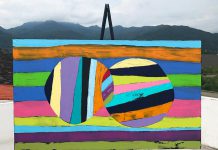 Featuring works by Moses Amik, Rod Mireau, Ivan Eyre, Simon Benedict, Stan Olthius, Ann Jaeger, Wayne Eardley, and more.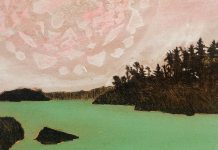 Featuring Jenny Kastner, Colborne Street Gallery, Whetung Ojibwa Centre, Shannon Taylor, Joel Davenport, Nicolas Fleming, Rebecca Reynolds, Steven Leak, Art for Autism, and more.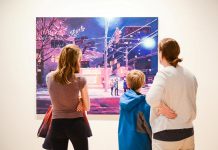 Featuring Martha Eleen, Rowena Dykins, 50/50 Art Draw, Anne O'Callaghan, Tsēma Igharas, Peterborough Arts Awards, Chey Greig, Carolyn Code, and more.
Featuring Peterborough Arts Awards, SPARK Photo Festival, Acorn + Oak adult creative camp, Art School of Peterborough art auction, Anne Renouf, Robert Atyeo, Eric Mckibbon, and more.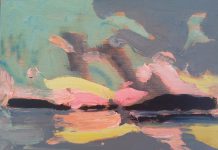 Featuring Lara Kramer, Jeneen Frei Njootli, Jane and Ron Eccles, Laura Findlay, Holly Edwards, John Climenhage, Connie Van Rijn, Andrew Cripps, and more.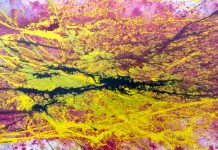 Featuring Creating Space Community Arts Studio, Brian Nichols, Catherine Telford-Keogh, Wendy Trusler, Roberta Bondar, and more.
Featuring Hanna Claus, Peter Barron, Ann Jaeger, Andrew MacDonald and Sarah Gibeault, Robert Atyeo, Freddie Towe, and more.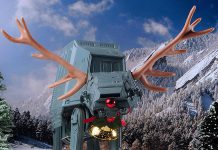 Featuring First Friday Art Crawl, Christmas art shows, Focus Fair and Finer Things art show and sale, Mark Craighead's Christmas photos with a twist, and more.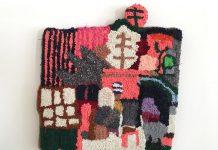 Featuring Jude Griebel, Elizabeth Charchuk, Precarious Festival, Mark Reutter, META4 Gallery, Sarah Gibeault, Bill Batten, Spencer J. Harrison, and more.
Featuring Mamoru Tsukada, Andrew Cripps, Janet Read and Rebecca Last, Carol Forbes, Gwyneth Fischer, and more.