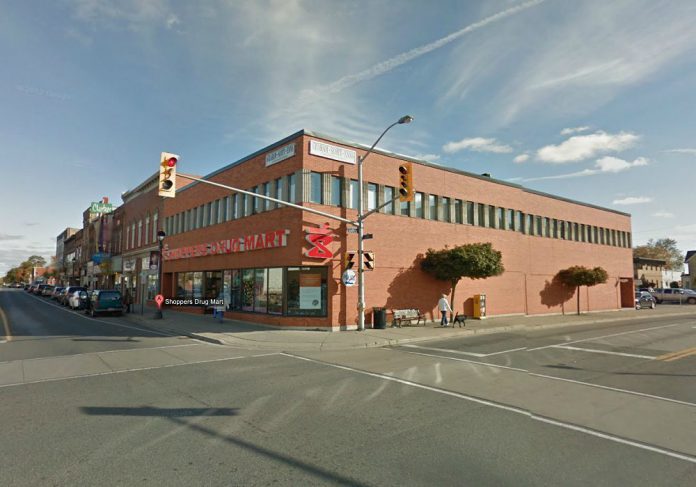 It's a tough job being a councillor in Peterborough these days.
Every little decision has started to become mainstream media and, as a voter, I find it quite refreshing.
A big decision that has been making the rounds in local media over the last few weeks has been the proposed site plan for a new Shoppers Drug Mart store in the downtown core.

As people know, Shoppers has been a resident in downtown Peterborough for a number of years. Its hope is to move out of the aging location on the southeast corner of Aylmer Street and Charlotte Street to a new building on the northwest corner.
The move would see new development to a city block that could use a facelift and now sits empty, with shells of the former locations of Jim's Pizzeria, Charlotte Paint and Wallpaper and Have You Seen.
The heat has come from the way Shoppers is handling the proposed plan.
Shoppers wants to build a "big box" style building backing onto Bethune Street, with a large parking lot in front of it along Aylmer Street — a plan that would go against a number of people's visions of what the downtown core should look like.
Opponents of the plan have voiced their concerns and have asked Shoppers to change the site plan so that the building matches its surroundings and have suggested moving it to the east side of the property, thus moving the parking lot to the rear of the building and forcing patrons to walk around the building to enter.
Shoppers has countered by saying that its patrons enjoy driving into a nice parking lot and entering a store without being faced with the monumental task of walking around the building to enter.

This week, things became a further mess when Shoppers threatened to scrap its plan all together and not develop in the downtown core at all, if it couldn't build exactly what it wanted.
To start, I think it's great that Shoppers wants to invest in downtown Peterborough — GREAT! Any company, commercial, mainstream, or Ma and Pa that wants to spend money in our city to do business should be welcomed with open arms.
I also don't hold any ill will against Shoppers. In fact, I go there most of the time when I need to fill a prescription because of their hours and proximity to my home.
My problem falls with Bill Bilkas, senior director of real estate for Shoppers.
To start with, Bill has a very different view of negotiation than I do … in that he doesn't. He's simply drawn his company's line in the sand and will not budge. He has shown no intention of altering the site plan and has made it clear to opponents that the building will either be built the way he wants it or it won't be built at all.
Further, Shoppers lives in a world where the truth apparently doesn't matter and can easily be denied. Shoppers has said in earlier debates that it simply cannot change the layout of the plan and that Shoppers doesn't build locations like the ones suggested by those who object to its plan.
But here's the thing Shoppers: you do build locations as others are suggesting. You have them in Lindsay, Aylmer, Bancroft, and in Toronto. You have buildings that match the aesthetics of their surrounding neighborhoods. Not only do they match, they're on the street and parking is at the rear of the building (if there's even any parking at all)!
So Bill, you're not willing to negotiate and you're also kind of full of it — two qualities that are real shortcomings for someone in such a public role.
What I would like to see is a building that matches the neighborhood and helps revitalize our downtown core, not a building that would be better suited for the suburbs or in a shopping centre.
What I'm saying is this: Bill, I'm glad you've brought your company's cheque book prepared to write one for $7 million and that you feel investing in our downtown is important. However, even with that fat cheque in hand, I'm disappointed that while at Ryerson you didn't learn the finer art of negotiation. Then again, when you go home to Toronto and never step foot in our community again, you probably don't care.