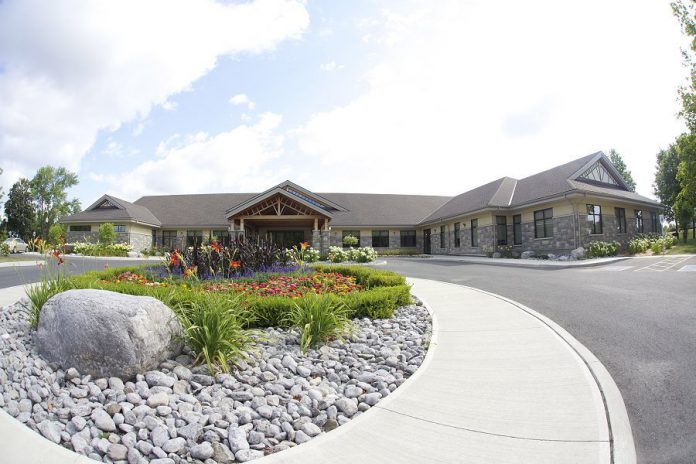 Everyone who knew Mary McGee's mother knew that she loved a cup of tea.
When her mother died, Mary thought a lovely way to honour her memory would be to serve tea at the reception — using her mother's own collection of tea cups.
This intimate gesture would capture the essence of who her mother was and keep her memory alive in the hearts of everyone present, providing Mary with a sense of closure and peace.
As President and CEO of the Little Lake Cemetery Company in Peterborough, Mary McGee understands how important it is that a funeral service reflects the uniqueness of the life it honours.
"We want to help families plan a service that is personalized, and as individual and unique as their loved one," McGee explains.
One of very few female management leaders in what has traditionally been a man's field, McGee brings a fresh perspective and innovative ways of doing business in the funeral industry. Originally from the financial sector, McGee became CEO just as the legislation passed allowing cemeteries and funeral homes to operate together on the same site.
In 2010, the Little Lake Cemetery Company opened the Highland Park Funeral Centre, a state-of-the-art full service funeral centre designed to assist with all funeral planning needs in a single location.
The Little Lake Cemetery Company also operates the Little Lake Cemetery, the Highland Park Cemetery, and the Highland Park Crematorium. The Highland Park Funeral Centre is located at the Highland Park Cemetery.
"We see a real benefit to families in having the option of funeral and cemetery services in one place," McGee says. "Working closely with countless local businesses in the design, construction and furnishing of this facility, we created the building with the future in mind, offering full accessibility and flexibility in all of its services."
There is a deliberate non-secular design to the Highland Park Funeral Centre building, which provides a multi-faith gathering hall where a service of any denomination can be held.
The building has comfortable meeting rooms for private moments of quiet reflection, and well-appointed reception rooms that can host intimate gatherings or expand to offer a service accommodating as many as 300 guests.
"The flexibility of the facility and the accommodating nature of our staff have allowed us to host everything from a traditional service to an Irish wake," McGee says.
"We have even hosted a service featuring the deceased's most prized possession — his motorcycle," McGee recalls. "Instead of walking into the visitation room to find a casket or an urn, his friends and family members were touched to find his beloved motorcycle front and centre, surrounded by flowers and adorned with his picture."
By engaging in conversations, discussing options, and informing families of the choices they have ahead of time, Highland Park Funeral Centre makes the entire process of funeral planning easier, which ultimately reduces stress on loved ones.
The centre offers services as personal as the individual, tailored to any type or size of gathering or service, and designed for any religious or secular sector — all while being sensitive to budgets and offering families peace of mind.
"Families know their loved ones best," explains McGee. "Our goal is to ask the right questions, offer thoughtful suggestions, and then guide the families through a difficult time."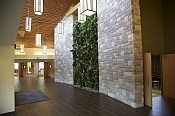 The Roots of the Past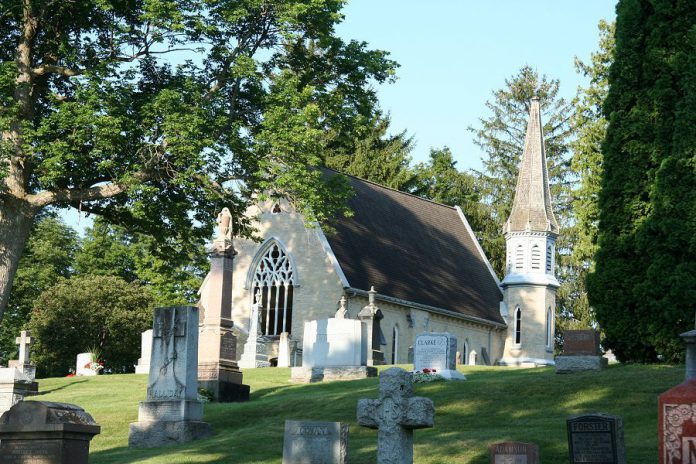 Highland Park Funeral Centre arose from the deep community roots established more than a century ago by Little Lake Cemetery.
Founded in 1850, Little Lake Cemetery was incorporated as the first private trust cemetery. Never municipally owned, Little Lake Cemetery has always been a rural, landscaped, not-for-profit and non-denominational cemetery.
Its volunteer board of directors ensure that the cemetery is self-supporting and is managed by the local community, by drawing board members from owners of burial lots and from the local business community.
In 1964, the board committed to opening a second cemetery in Peterborough and, in 1967, opened Highland Park Cemetery under the same principles as Little Lake Cemetery: "built by Peterborough, for Peterborough".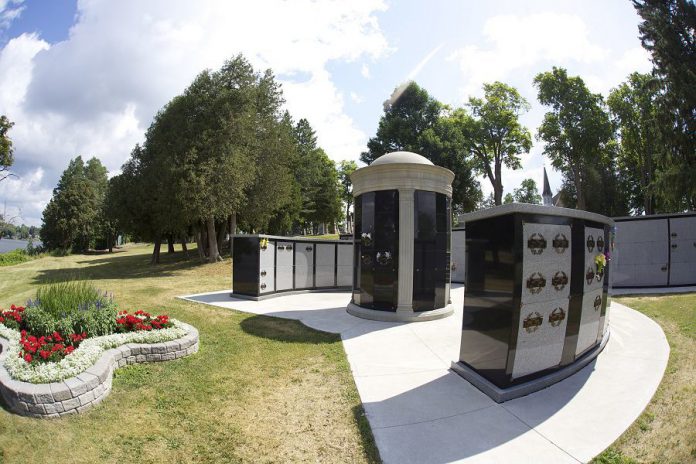 In 1976, the Little Lake Cemetery Company established the first crematorium between Toronto and Ottawa within Highland Park Cemetery, serving Peterborough and its surrounding region.
With a varied selection of burial and cremation plots and cremation niches, Little Lake Cemetery and Highland Park Cemetery offer a beautiful setting to have one's life permanently recorded, recognized, and remembered.
Little Lake Cemetery and Highland Park Cemetery provide an archive of the history of the Peterborough region. Trent Valley Archives — a public advocacy group in Peterborough that promotes the preservation, identification, and care of archives — is instrumental in supporting these historical records.
"With our roots planted deeply in history and community relationships, we're moving forward with a vision that is built on caring, professional, and personalized planning," explains Mary McGee, President and CEO of the Little Lake Cemetery Company. "We're designing our services to provide both restful remembrance and a place of permanence."
Contact Info & Map
Highland Park Funeral Centre
2510 Bensfort Rd.
Peterborough, ON K9J 1C5
Telephone: 705-745-6984
Toll free: 1-800-672-9652
Fax: 705-745-6164
Email: info@highlandparkfuneralcentre.com Web: www.highlandparkfuneralcentre.com