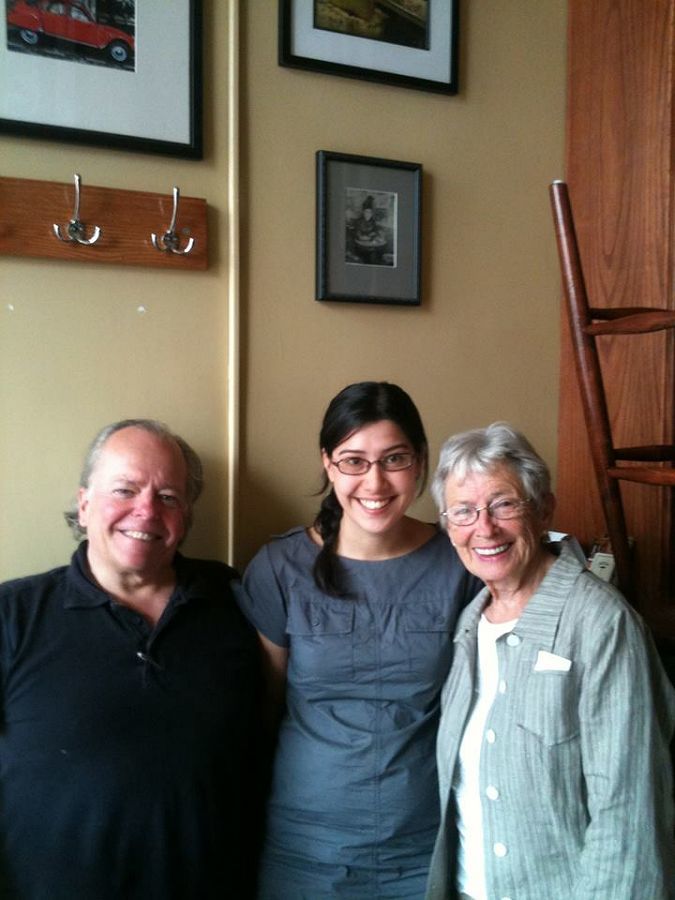 Now that Peterborough's Festival of Trees has come to an end, the Peterborough Health Services Foundation is a little "short" on funds.
You can help by joining hosts Erica Cherney and Dr. Tom Phillips at a unique event that celebrates all the good things that come in small packages — including small business, short fiction, compact cars and, yes, a darn good haiku!
"Tom and I decided it was time to put our height to good use and have a charity event to celebrate people who are smaller — less than — 5 feet, 2 inches," says Erica. "Being not-so-tall needs to be celebrated."
"We hope people of all heights will join us, even tall people," she jokes. "It's a great chance for them to see how the other half lives."

"It's a Small World" will be held at Le Petit Bar in downtown Peterborough on Sunday, September 15, 2013, from 4 – 7 p.m.
Guests can enjoy a short stay that includes a wee bit of wine, finger foods, merry-making, and a little song.
"We'll have some special entertainment," says Erica.
Proceeds from the event will help to fund hearing-amplified headphones for use by family health team doctors in long-term care homes in the City and County of Peterborough. These devices have proven to be extremely useful in clinics and will be important communication tools in long-term care homes.
Tickets are available for $50 (tax receipts available upon request). You can purchase tickets online at smallworld2013.eventbrite.ca or at Cherney Realty at 171 King Street in Peterborough (705-876-1717). Taller attendees are encouraged to make an extra small donation if they so desire.
"It's a Small World" is hosted by the Health Services Foundation, a charitable organization that supports the family health team in the County and City of Peterborough. The foundation has supported programs such as the Partners in Pregnancy Clinic, the Youth Sports Concussion Program, and mental health, and has purchased oximeters, ophthalmology equipment, ECGs, and transport chairs for use by the family health team.
It's the little things in life that count, so don't miss this small opportunity to help support health care needs in the Peterborough community.