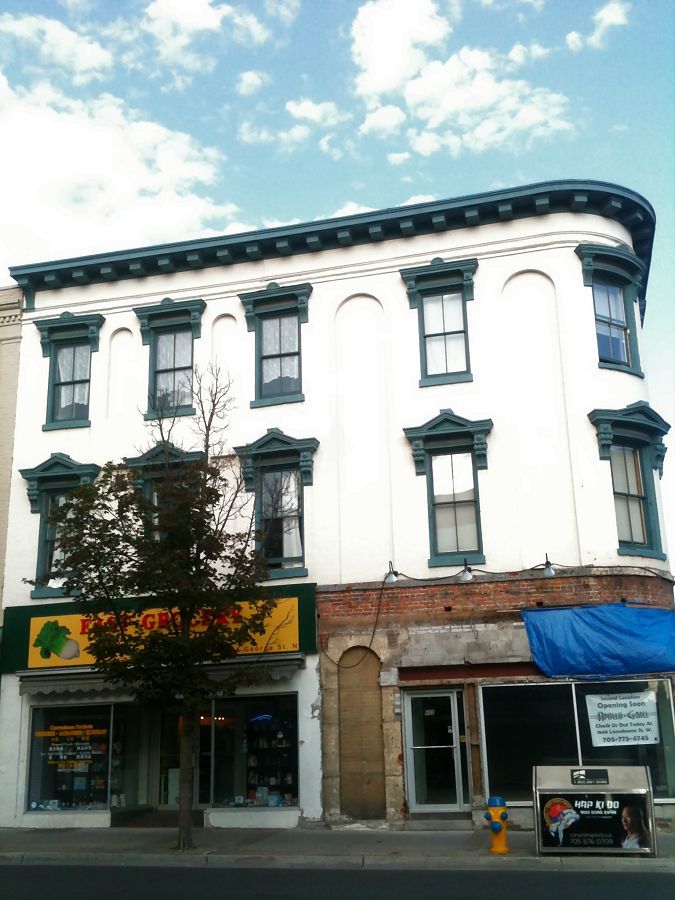 Burger titans Apollo Grill have set their sights on world domination as they expand their reign from the west end of the city to downtown Peterborough.
The restaurant will be located in the building at the corner of Hunter and George Streets — the location of Uptown Silk Shoppe for more than 70 years (and, most recently, Uptown Music).
Property owner Rennie Lowes of Exit Realty and esteemed architect Ken Trevelyan are currently restoring the building to its original state of architectural splendour.
"It's a spectacular heritage building located at one of the busiest corners of our downtown," says Apollo Grill owner Dan Rennick.
Famous for their classic old-school burgers, fries and shakes, Apollo Grill is excited to move into the new location in the fall of 2013.

"We're keeping the same art deco vibe we've got going on at the Lansdowne location," Dan says. "The new restaurant will seat approximately 20 to 25 people."
As the new location is positioned in the heart of the downtown across from two banks, Dan anticipates a lot of walk-ins and street traffic.
Apollo's burgers feature Triple A steak that Apollo freshly grinds themselves, served on what Dan describes as the best buns in town.
"We went through 12 prototypes before we settled on the sweet, buttery buns we're famous for," Dan explains.
Apollo's strength lies in their commitment to quality and consistency.
"Our influences come from California and New York, where classic burgers are served with processed cheese because that's what people love," says Dan. "That and our secret sauce — we go through close to six gallons on a weekly basis."