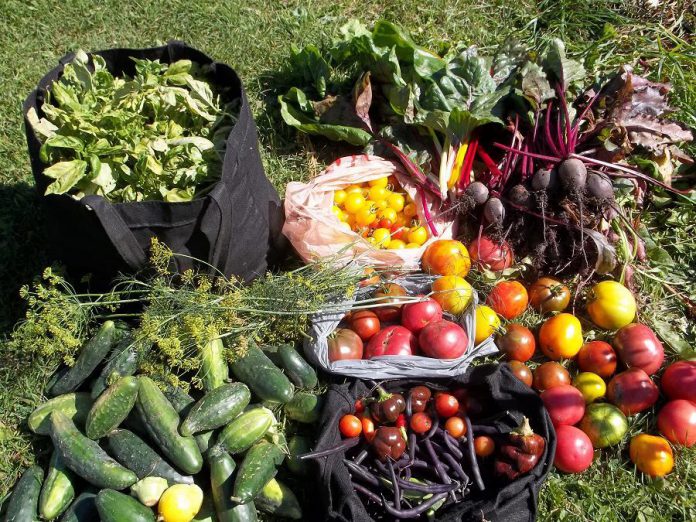 As the winter continues to drag on, this week's thaw was a much-needed reprieve. Snow banks have been growing higher and higher and the warmth of spring still feels like it's never going to arrive.
This is the time of year when gardeners become anxious, waiting patiently for the snow to melt, the earth to warm, and the first seeds to go into the ground.
When it comes to starting seeds and choosing what to grow, thinking back to previous years is a good place to start.
What grew well? What did you have too much or too little of? What types of vegetables do you enjoy eating?
These are all-important questions to consider and can lead to a more enjoyable garden once its time to harvest.
Many of us preserve vegetables to eat during the winter months. Are there vegetables that you use more of over the winter, like tomatoes? Now is the time to take stock of what you want to preserve and put a plan into place for the coming growing season to have more of these types of vegetables on hand.
If you're undertaking a vegetable garden for the first time and starting seeds indoors in the coming weeks, having an idea of how many plants you want to grow needs to be taken into consideration. If you're just starting out, think small quantities. Don't plant huge numbers of a single variety of vegetable, unless you have a solid plan of how you're going to use them.
I learned my lesson in quantities last year. Eight tomato plants produced far more tomatoes than I could eat, meaning this year I'll cut down on tomatoes and plant something I used more of, like lettuce or carrots.
Thinking about seeds, a great venue to stock up on heirloom or organic seeds is at Seedy Sunday, which is coming up on Sunday, March 9th from 1 to 5 p.m. at George Street United Church in Peterborough. Aside from buying seeds, this is a great opportunity to get acquainted with other local gardeners who have years of advice and experience to pass along. The event is free to attend and everyone is welcome.
Since we're still many weeks away from the time shovels can go into the ground, now is also a good time for those who don't currently have a garden plot to start planning for the spring. There are several considerations that need to be taken during the garden planning process.
Placement of your garden is very important. Think about the types and placement of trees on your property. Avoid placing a garden near trees, as they will steal nutrients from the soil and shade it.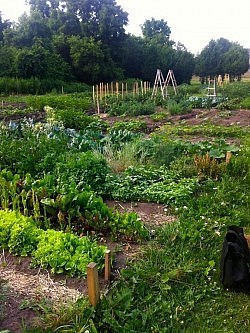 The correct amount of sun exposure is also very important. If you have a general idea of the types of vegetables you want to grow, check your seed packages to determine the amount of sunlight required. Vegetables love the sun, requiring a minimum of four hours and some up to eight hours of direct sunlight every day. Generally, the more sun exposure, the better.
Another consideration to think about is how dry or wet the ground is around your home. If you know that water accumulates in specific areas, it's probably not a good idea to locate a garden plot in those locations. The same goes for sections of your yard on the opposite, dry end of the spectrum.
Apart from sunlight, having good soil is crucial to growing a successful garden. If the soil in your backyard isn't as good as it could be, don't be alarmed. Most soil can be enriched with compost and be fine for planting. Generally, vegetables require good, loamy, well-drained soil.
If you rent, or just don't have the space to have a vegetable garden, now is a good time to get in touch with the Peterborough Community Garden Network (PCGN). The Garden Network is continually developing new gardens and seeking out spaces in the city where gardens can be developed.
While the growing season is still weeks away, it's never too early to start planning new gardens. Growing vegetables is a rewarding way to provide food for yourself and our community while increasing food security.
For more information on gardening, or community gardens, get in touch with Jill Bishop of the PCGN at 745-3238 ext 204 or email jill.pcgn@greenup.on.ca
Photos courtesy of Matt Higgs