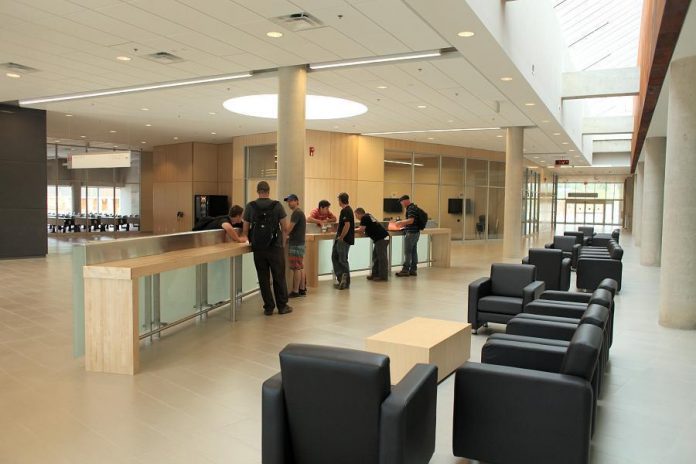 The DBIA does a great job promoting downtown Peterborough. I take my hat off to them; they are working hard. Downtown Peterborough is wonderful, with great stores and a diverse mix of restaurants and bars. The people are friendly and the atmosphere is exciting.
So why are so many retailers experiencing tough times? There are many events every year that bring many people downtown, but retailers remain challenged. Is the answer a convention centre? The Canoe Museum? Those would help, but there's a bigger picture here.
In 2013, the Peterborough Social Planning Council released a report called "Calculating a Living Wage for Peterborough". The report determined that the "living wage" for a family of four is $16.47. What does this mean? It means that each parent working full-time in an average-sized family needs to earn $16.47 an hour to have enough money to buy groceries, pay the rent or mortgage, and to pay utility bills and taxes. And that's about it.
Only after you earn more than $16.47 an hour do you have extra money to buy "luxury" items (like clothing), go to the pub, or enjoy a nice meal at a restaurant — let alone to pay for home or car repairs or to save for education or retirement.
This is where it becomes sad. There are simply not enough people in Peterborough earning more than $16.47 an hour who are able to go downtown and treat themselves to a new pair of shoes or go to a fine restaurant. There's simply not enough money in their budget.
As you search the job pages, you'll see countless jobs advertised at $11, $12, $13, or maybe even $14 an hour, but jobs above $16 per hour are rare.
It's encouraging to see the development of the Kawartha Trades and Technology Centre at Fleming College, because that's the way to go. While the average starting salary for an unskilled job here in Peterborough is between $11 and $13.50 an hour, the entry level for a skilled job — the type of job you often seen in manufacturing — is $18 to $21 an hour.
We need to invest in skills training and develop a culture of skills development in our educational facilities. Once we have a pool of skilled people, we'll start to attract organizations and companies that pay good wages. We'll then start to see more people earning more than the living wage, and more people in a position to spend.
While there may be are other valid points of view or solutions to revitalizing our economy, the fact is that 80% of the economy is based on consumer spending.
So let's start the circle of prosperity by focussing on skilled trades employment and developing a base of skilled employees. Once people are paid the living wage, they will be able to contribute more to the local economy.