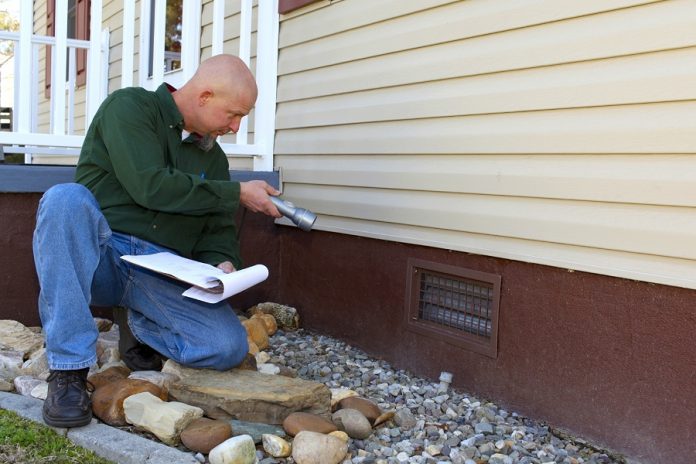 The weather is gradually getting chillier, and the leaves are beginning to turn from vibrant green to shades of burnt orange, auburn, and golden yellow. We are in a transition period where the weather is neither too hot nor too cold, which is great when it comes to heating and cooling costs. However, that will all change in the coming weeks and, when winter is upon us, a properly heated home becomes an undeniable necessity.
Heating is one of the biggest contributors to most people's electricity bills. Draft proofing around your doors and windows is one way to minimize the amount of energy that is used up during the heating process. However, even when losses from heating are reduced, other inefficiencies around the home can still add up to an unnecessarily high bill.
There are many reasons why energy-efficient upgrades don't happen in our homes. Many of us just don't have the level of expertise to complete them, but for a lot of people cost is a major contributing factor keeping them from a more comfortable home and lower utility bill.
Keeping costs and affordability of energy-efficient upgrades in mind, there is a program funded by the Ontario Power Authority called the Home Assistance Program (or HAP for short) that provides these services for free. The program has already helped hundreds of people in our area use less energy and save money on their utility bill.

HAP was designed with the intention to help lower-income families, students, seniors, and non-profit social housing providers reduce their electricity bills and promote conservation. The best part about HAP is that there is absolutely no cost to participate in the program. You pay nothing — but will save money on your energy bill for years to come.
To be eligible for HAP, you must have an account with Peterborough Distribution Inc. To qualify for the program, you will either have to have a low-or-limited-before-tax household income or be enrolled in a government assistance program such as the National Child Benefit Supplement, Allowance for the Survivor, Guaranteed Income Supplement, Allowance for Seniors, Ontario Works, Ontario Disability Support program, or the Utility Low Income Energy Assistance program. The program is also open to social housing providers who provide non-profit residential social housing developed, acquired, or operated under a federal, provincial, or municipal government-funded program.
HAP is run by Peterborough Distribution Inc. (part of Peterborough Utilities) in partnership with GreenUP. The program offers energy-efficient upgrades completely free to income-qualified participants. Upgrades range from draft proofing, to electric hot water tank pipe wrap, to energy-efficient appliances, and more.
HAP begins with an in-home energy assessment performed by GreenUP's Certified Energy Advisor. The energy advisor will work with you to assess how energy efficient your home or social housing building currently is. Based on the results of the assessment, the energy advisor will share with you the available energy-efficient upgrade options.
Energy-saving upgrades that your home may qualify for include:
Energy-efficient light bulbs
Power bar
Low-flow showerhead
Faucet aerators
Programmable thermostat
Door and window weather-stripping
There's more! Your home may also be eligible for a new, energy-efficient refrigerator, room air-conditioner, or additional insulation in your attic or basement. All of this is at no charge.
You make the final decision on what you think will be most beneficial to you and your home. All upgrades are completely free, and will save you money off your electricity bill for years to come.
Homeowners aside, the program is also available to those who rent. Tenants must have the written consent of the building's owner or manager to participate. If you live in social or assisted housing, ask your housing provider to apply for the HAP program.
For more information on HAP, including eligibility requirements, visit www.pdiconserves.ca or call Peter Goering from GreenUP at 705-745-3238, ext 200.
If you are interested in energy conservation and reducing your bills, but do not qualify for HAP, the peaksaver PLUS may be a good fit for you.