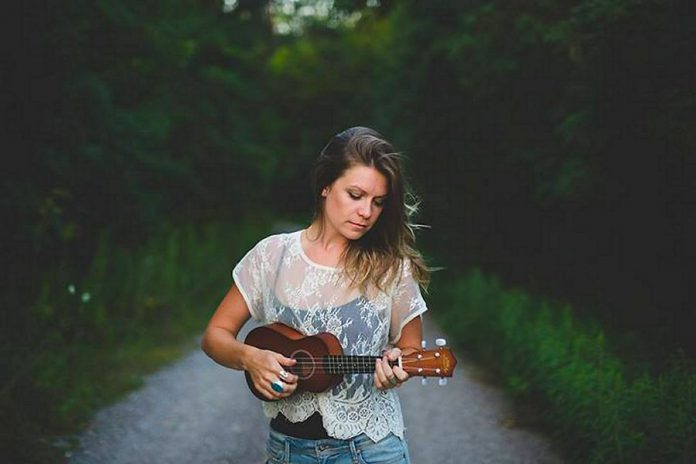 Our city has had a long love affair with actress and singer Kate Suhr. One of Peterborough's brightest talents, Kate has captivated and charmed audiences, whether starring in productions such as The Sound of Music, Three Sisters, Oliver and Les Misérables, or performing on stage with her ukulele. Kate combines talent and emotion with charm and beauty, making her one of the community's most beloved performers.
However, Peterborough can only offer a performer so much. Kate is preparing to relocate to Toronto to take her career in music and theatre to the next level.
"I'm so comfortable here, I have bonds with people, and I feel safe in Peterborough, but I have to go and do this," she explains. "I can't stay here for other people. I may fail miserably and I may fall on my face, but if I don't try then I won't know. If I don't go, I'll regret it forever."
A graduate of Humber College with a degree in music, Kate has dedicated her life to performance. She not only is a regular on the Peterborough stage, but has also been shaping the next generation of performers by teaching private voice lessons for two years.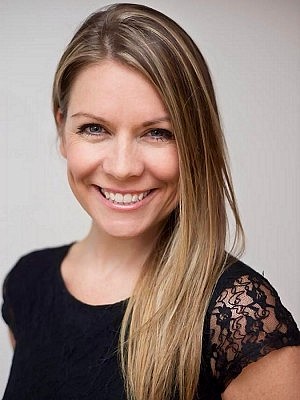 "I've been teaching for two years and I love it," Kate says, with a sense of pride. "I've had the same students for so long now and I'm very passionate about my girls. They are so cute. They come to my shows and I go to their things. It's just a nice bond that we have."
As her departure grows nearer, Kate has been capturing the eyes, ears, and hearts of people everywhere in series of videos featuring her singing with some of her favorite voices from Peterborough.
Her video series, which she has simply titled "Duets," has become a goodbye kiss to the community that has come to mean so much to her.
Kate released the first video in September, with singer and long-time collaborator Andrew Shedden. Since then, she has released another six videos in what is to be a series of 10.
"I was thinking that I wish I had more videos of the people that I love," Kate says, explaining the origin of the project. "I know we have our memories and that's great, but I wanted something tangible that I can see and listen to."
"I never want to be the person on the internet that's saying 'Look at me! Look at me!'," she adds. "But, on the flip side of that, the internet should be used for good instead of negative things. It's there to promote, so I thought I could post them there and see what happens."
Since the release of her first video, the project has received widespread attention and praise, with most of the videos receiving thousands of views in only a matter of months. So far she has worked with performers Andrew Shedden, Alyssa Bartholomew, Chelsey Bennett, Meg O'Sullivan and Hannah Bailey, Kate Brioux, Beau Dixon, and Ryan Hancock and she plans on making three more with yet-to-be-announced performers.
Duet #5 – Kate Suhr with Kate Brioux performing "A Life That's Good" by Sarah Siskind & Ashley Monroe
"I had a list of people I wanted to work with from the very beginning," Kate says. "I've capped it off at 10 videos. I didn't want to get into this crazy thing where it went on for a year or so, or where it ever felt like I left this person out. So I figured if I just picked 10 people from the get go, that would be the best."
The first two videos of the series were shot in Kate's living room with little production, but with a lot of charm and talent.
"They were really low budget, but fun," Kate laughs. "It wasn't about the budget at the time. The first one was with Andrew Shedden. I love him so much and we wanted to do that one first. Then I did one with my student Alyssa. I've been teaching her since she was little girl and she was so over the moon that I asked her to do it. We did that after our lesson. People really responded well to these videos, so I decided to keep going."
However, with Kate's third video — featuring her duet with local jazz singer Chelsey Bennett — there was a dynamic increase in production values. Teaming up with videographer Jeremy Blair Kelly of FILMKelly, Kate is taking her music out of her living room and into locations throughout Peterborough.
Duet #3 – Kate Suhr with Chelsey Bennett performing "Take Me To Church" by Hozier
"Jeremy and I met through Mike Melnik [of Impact Communications]," Kate says. "He had asked me to write a song for a fishing commercial for National Fishing Week, and I did it. We used that song, and Jeremy was doing the video for it. I liked his stuff and I really liked his personality. I'm a big personality person. If the energy feels right, I'll work with someone."
"There was something about Jeremy," she adds. "He is really peaceful and calm and had no ego and I thought that I could really work with him. From the get go, it was so easy. He's part of the team instead of hired help. I really trust him."
Each video has a different energy to it, while maintaining a beautiful and intimate relationship between Kate and each of her different collaborators. There is an unspoken drama on in each video, leaving it up to the viewer to decipher what the story is. But drama, be it real or theatrical, comes natural to Kate.
Duet #4 (Trio) – Kate Suhr with Meg O'Sullivan & Hannah Bailey performing "The Chain" by Ingrid Michaelson
"Since I was a kid, I have had such a connection to the theatre and the stories and the music," she recalls. "My Dad used to say "If you learn the whole soundtrack to this musical, we'll go.' So I would sit in my room and learn the whole score in a day and then say 'Okay. Let's go!' He has recordings of me singing the entire score of Joseph and the Amazing Technicolor Dreamcoat."
It was after a recent performance by Kate at Showplace when local director Randy Read had the conversation that convinced Kate that it was time to leave the safety of Peterborough to chase even bigger dreams.
"It was after a show I did with Gillian Wilson and Beth McMaster that Randy gave me a kick in the pants," Kate explains. "It wasn't one of those 'Oh, I love you so much but…' kind of things. It was more like 'What are you doing? You need to go out and explore and do this'.
"He asked 'What do you really want? Do you want this?' I went home that night, cried a little bit, and I wrote things out. I thought really hard about it and decided that I just have to do this. I got rid of my apartment, I quit my job, and I gave notice to all aspects of my life so that I had to go."
So as Peterborough prepares to say goodbye to one of its favorite performers, Kate is giving us her music through the Duets series as a way for us to remember her, and for her to remember where she has come from. It can be terrifying leaving a place where you are so beloved for the bigger world where you are still an unknown, but Kate has that special quality that will see her through.
"Life isn't easy," Kate tells me. "I think that music is the one thing that gets me through. When I can close my eyes and I feel my whole body shiver. My head feels better and my heart feels better."
There is no doubt that Kate has the music on her side, which will help lead her to where she needs to be.
---
Duet #7 – Kate Suhr with Ryan Hancock performing "Photograph" by Ed Sheeran
Duet #6 – Kate Suhr with Beau Dixon-performing "Islands In The Stream" by Barry, Robin & Maurice Gibb
Duet #2 – Kate Suhr with Alyssa Bartholomew performing "What I Wouldn't Do" by Serena Ryder
Duet #1 – Kate Suhr with Andrew Shedden – "If I Needed You" by Townes Van Zandt
Duets #3 to 7 were filmed by Jeremy Kelly of FILMKelly (www.filmkelly.ca)