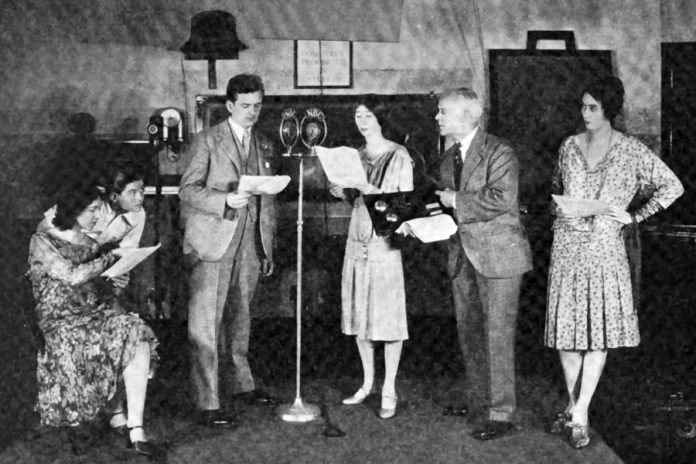 Founded and operated by the students of Trent University, Trent Radio (92.7 CFFF FM) has a long-standing tradition of producing original radio dramas at their broadcast facility at the corner of George and Parkhill in Peterborough.
"Radio drama is quite an active artistic medium," says Programme Director James Kerr. "And it's a lot of fun."
Now, thanks to a grant from the Community Radio Fund of Canada (CRFC), Trent Radio has been able to take their radio dramas to a new level.
"This is the first year that we've gotten a grant to do radio dramas," James says. "It's gone towards getting people from the community to write scripts and direct. This is the first year in a long time where we've tried to engage the greater community and get them involved."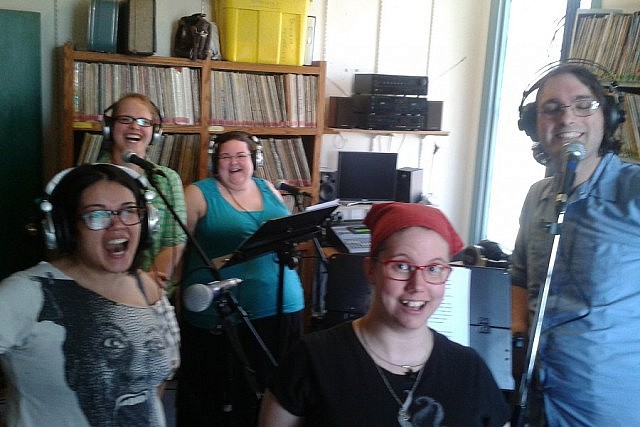 In the fall of 2014, the staff at Trent Radio organized a series of radio workshops featuring instruction by local performers and directors Susan Newman, Em Glasspool, Rob Fortin, and Matt Gilbert.
"We invited people from the community who had theatre experience to help lend their experience to radio dramas," James explains. "People who were not necessarily familiar with it as a medium, but who came from similar backgrounds that could be lent to radio in this way."
Beyond looking for performers, Trent Radio invited writers from the community to submit original scripts for production. The CRFC grant helped Trent Radio commission two original plays: Fat Girl by Ann Douglas and The Effect of Flies on Flesh by Randy Lawrence.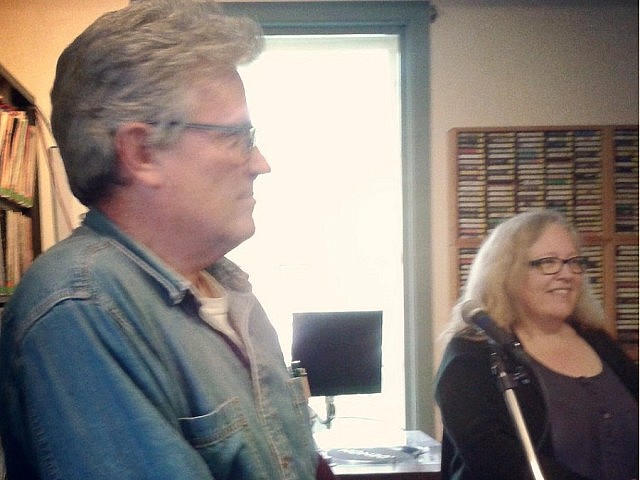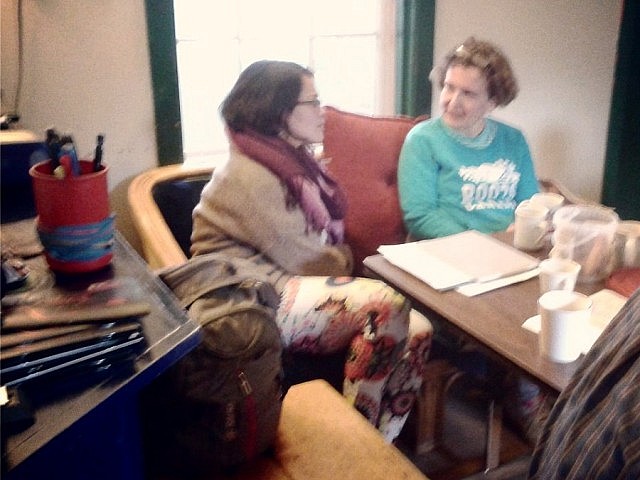 A number of local playwrights and authors — including Anthony Gulston, Alistair Rathbone, Dianne Latchford, Wyatt Lamoreaux, and Janette Platana — wrote additional productions.
James also wrote a production of his own called The Curse of George St.
"We did nothing in the way of comedy this year," James notes. "It's all been very dramatic. The Effect of Flies upon Flesh by Randy Lawrence is a play about a World War I veteran returning to his broken home with a horribly disfigured face."
"Wyatt Lamoreaux wrote a number of excellent plays including one called Rick's Uncle, which takes place entirely in a men's washroom in a bar and is an argument between a drunk and a bar owner. Again, it's very dramatic."
"Ideally, we want to broadcast a new one every two weeks," James continues. "But we've been repeating some of the previously aired dramas so that we can get them out there and get them a little more exposure."
Although radio drama still follows the same basic technique of storytelling as television, film, or stage, producing radio dramas is a completely unique experience and different rules apply in creating the final product.

In creating a radio drama, actors don't have weeks of rehearsals and, as a result, they don't have a lot of time to discover their characters and interpret the script.
"You have to get into the character very quickly," James explains. "The recording and acting process has to happen fast, compared to a stage play. You don't have six or seven weeks of rehearsal to try to get in touch with the character. You have to find something interesting about them quickly so you can get it recorded."
Acting on radio is also a very different experience than on stage or screen.
"On the surface, nobody can see you," James says. "It seems trivial, but it's a big deal because you're glued to the microphone. It's great to be able to move your body and get into it physically, but it still needs to get into the microphone."
Writing radio drama scripts is also distinctly unique because, while stage plays rely on sets and visual action to enhance the drama, a radio play depends entirely on the actors' performances and verbal cues, both to keep the drama going and to engage the imagination of the listener.
"When you script these plays, you try to leave as much up to the actor as possible," James says. "The actor is going to bring a lot to the equation, compared to stage plays where there may be a lot of direction in the script. You also need to be able to deal with described action, and to describe the scene over and over again. Since it isn't seen, it has to be imagined."
Possibly the most unique difference between a radio drama and a stage play is audience engagement.
"In theatre, you have everybody's absolute attention," explains James. "They've just bought a ticket to sit in a seat and they have no other plans for the length of the play. But with radio drama, we're hoping to catch people while they are doing something else. They might be doing their dishes or folding their laundry or doing their taxes."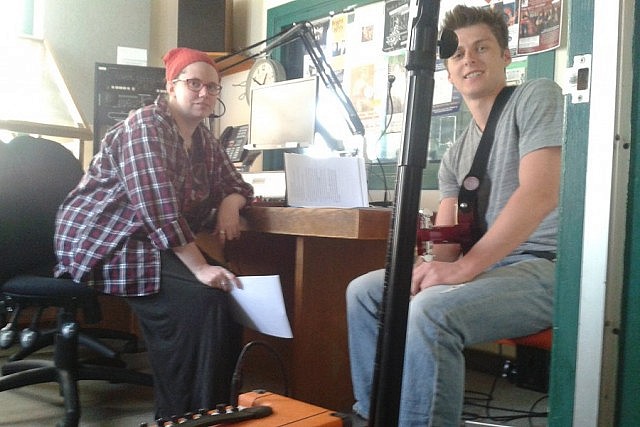 According to James, the trick to successful radio drama is to engage the listener without requiring their exclusive focus.
"We want to be able to catch people's interest with the drama, but in a way that it doesn't require a maintained interest," he says. "Even if people are only half listening, they can still have a good idea of what's going on."
Although Trent Radio wrapped up its live radio dramas for the spring broadcasting season this past Sunday, the station will continue to produce radio dramas throughout the year. They are still seeking local actors, writers, and anybody else who's interested in partaking in this unique artistic process.
"We're looking for people who think this might be an exciting thing to get involved in," James says. "Then we can give the dramas to them, and they can listen to them and distribute them."
If you're interested in participating in future radio dramas, or submitting an original script for possible production, contact James at jkerr@trentradio.ca.
In the meantime, you can listen to Trent Radio on 92.7 FM or www.trentradio.ca/stream and stay tuned future radio drama productions.