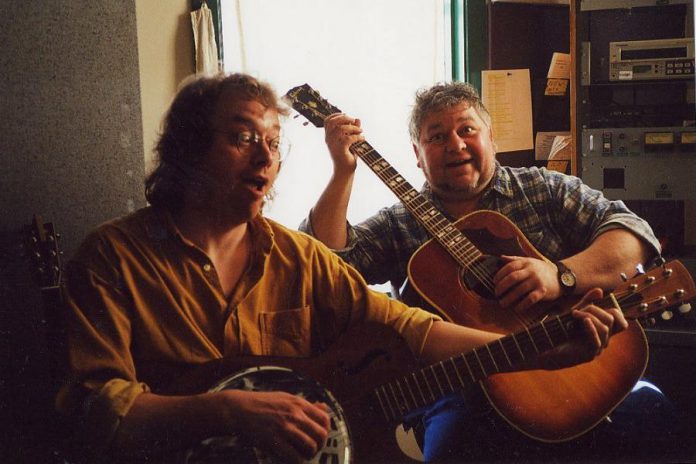 Peterborough loves its musicians and has a long and colourful musical history. In recent months, films and book projects have been released or announced that chronicle niches of our community's relationship with music. But at Trent Radio, a special project preserving Peterborough's musical past has been a passion for a group of employees and volunteers for over a decade.
Trent Radio's Local Content Archive is dedicated to creating a complete historical collection of recordings by local musicians, as well as providing an online resource that makes the recordings available to the public at http://lcmp.trentradio.ca:17080.
"Local music is important to Trent Radio," says Trent Radio production manager Jill Staveley. "The one thing that Trent Radio has that no other campus or community radio station has is Peterborough."
Although the focus of the Local Content Archive so far has been on audio recordings, Trent Radio has been reaching out to the community to get supporting data to go along with the recordings. The intention is to collect and store a historical record of stories, memories, and reflections on the people who've created decades' worth of music.
"We're looking not just for bios," Jill explains. "We're looking for information, stories, and opinions from people who participated in our music community — as band members or technicians or audience members or promoters. We don't want this to be a promotional resource. We want this to be a community account of Peterborough's music scene."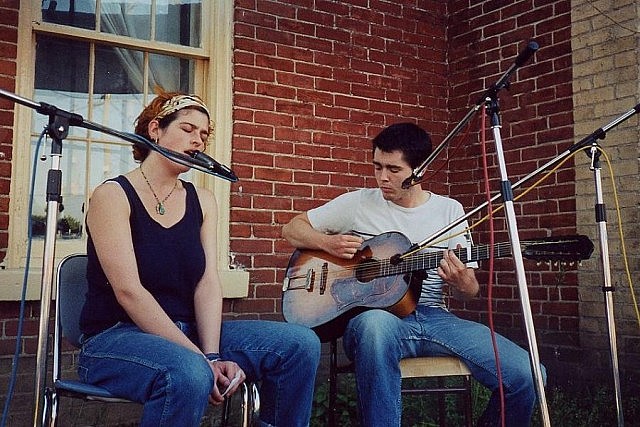 To make it easier for the community to contribute supporting data for the archive, Trent Radio has created an online Local Content Bio Sheet where the public can submit information.
The data collection effort is just the latest step in the evolution of the Local Content Archive. As Jill points out, its development has been a long and ever-expanding process.
"When I started at Trent Radio in 2003 the standard practice was the dot system," Jill says. "A red dot on the side of a CD indicated a musician was Canadian, and a green dot indicated a musician was local."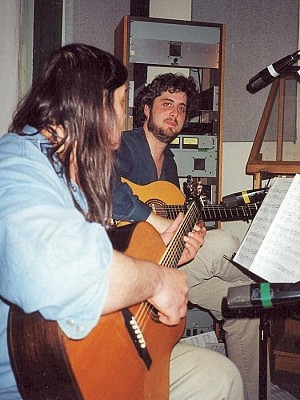 "When we started to digitize our archive, I thought it was really important to separate out the local music from the rest of our archives, so that we could highlight it and have it available to our programmers," she adds.
In 2004, Trent Radio joined up with Steve McNabb and Brian Sanderson to create Radio Free Peterborough, an online collection of local to Peterborough music that streams 24/7 (www.radiofreepeterborough.ca).
"We started working with Steve and Brian to increase their collection by adding every local track that we had," Jill explains. "Radio Free Peterborough is now a part of Trent Radio. Since 2004, whenever we're not doing scheduled programming, we're streaming through Radio Free Peterborough."
As the music collection got larger and more extensive, Trent Radio's staff and volunteers could no longer handle the sheer volume of work that it took to maintain the archive.
So, in 2012, Trent Radio applied to the Community Radio Fund of Canada to instigate a local content project.
The resulting grant brought Local Content Archivist Matt Jarvis to Trent Radio, where he has been dedicating his time and talents to building and maintaining the archive for nearly three years.
"Trent Radio is a unique institution in the community radio world because we're kind of like a historical pirate ship," Matt says. "We don't exist as a promotional marketing tool at all. The Local Music Archive would seem like a promotional tool, but that's only a side effect. Instead, what we want to do is to broaden our understanding of what our community means."
The Local Content Archive currently has 10,599 tracks that are available for streaming to the public — with more to be added.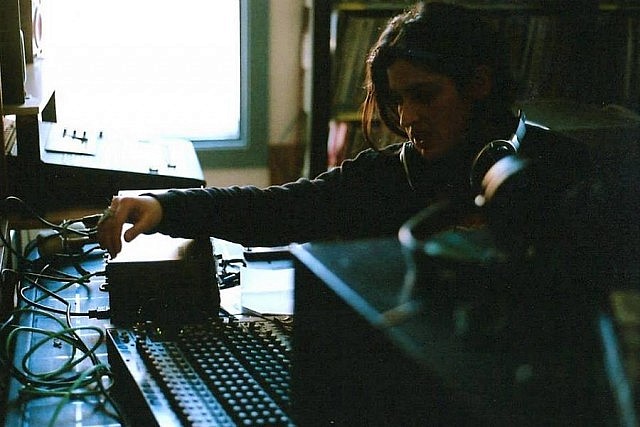 As a result, Matt has become not only an expert in the history of local music, but also something of a treasure hunter when it comes to finding the relics of Peterborough's musical past.
"Our oldest recording is of the Bobby Kinsmen Orchestra from 1958," Matt says. "It's a live recording from The Pines in Bridgenorth. We were very lucky to get that recording through Bobby Kinsmen's family. The recording technology was very limited and expensive to do. There weren't a lot of people here who would be able to do that. My understanding is that it was done via radio equipment by Del Carey, who was affiliated with the band."
As large as the collection is, Matt is still looking for more material.
"The most fruitful exchanges I've had are with music collectors and the people who were in the audience," Matt says. "They collected the music and held on to it. People instinctively know that this music is important, but often they aren't sure what to do with it."
Matt explains that the Local Content Archive is the best way people with local music from the past can ensure it continues to be heard.
"Bring it to me and I will make it available," he says. "It will be safe here. If people want to keep the original music, that's fine too. We'll digitize the music and give back the physical artifact. We want people's music."
But Trent Radio realizes the music doesn't stand on its own. The stories behind the music are critical to show how Peterborough's collective musical experience has evolved over the decades and shaped our community.
"We want people's stories," he says. "We need people to get behind this and share the stories from the musical period they were involved in."
So if you have an interest in Peterborough's musical past or present, make sure to search for recordings by your favourite musicians at the Local Content Archive and use the Local Content Bio Sheet to share your stories