A treasured franchise finally getting a new installment rather than a redundant reboot and making progressive waves in the battle towards equality? Believe it.
A mainstream film scrapes up the soul of '80s pure abandon fantasy and instills it into a media climate that rears children on Grand Theft Auto. A sprawling western that was recorded on a flimsy cassette to preserve our past yet beamed in from a satellite to predict our future. We watch spellbound at the shattering collision of the old and the new.
Mad Max: Fury Road has also been labelled as a corruption of traditional American action values. Laughable, as the original series could not be more decidedly Australian. Tongue-in-cheek, athletic, and featuring Mel Gibson at the peak of his charismatic appeal, the series kick-started North America's brief love affair with the Land Down Under which fizzled in the early '90s.
The original Mad Max, being a slightly more refined distillation of the notorious Oz-sploitation movement that emerged from Australia during the mid '70s, still retains a cult following in America.
In a franchise that has long been uncharitable towards women (Tina Turner's awesome Aunty Entity being the sole exception), it's more than time that the fire and brimstone face modern social politics. And if you're going to herald a major reinvention with a woman cracking the reigns, who better than the female Robert De Niro?

Charlize Theron's perfect and exotic beauty may have pigeon-holed her earlier characters, but with Diablo Cody's brilliant Young Adult, Theron channelled her cover girl visage into a satirical weapon that finally cashed the cheque that her Oscar-winning turn in Monster wrote.
Her portrayal of Imperator Furiosa sees her superhuman South African frame twisted into a sneering, bald warrior clad in dirt with a hydraulic arm. Furiosa cuts an imposing and almost instantly iconic image that will rank with Sigourney Weaver truly finding her backbone throughout the Alien franchise.
Tom Hardy as the titular "blood-bag" hero may take a deserved narrative backseat to Theron's incredible Furiosa, but this is not uncommon for the character. Max has always been a quiet vigilante who helps a new community resolve their social and political issues.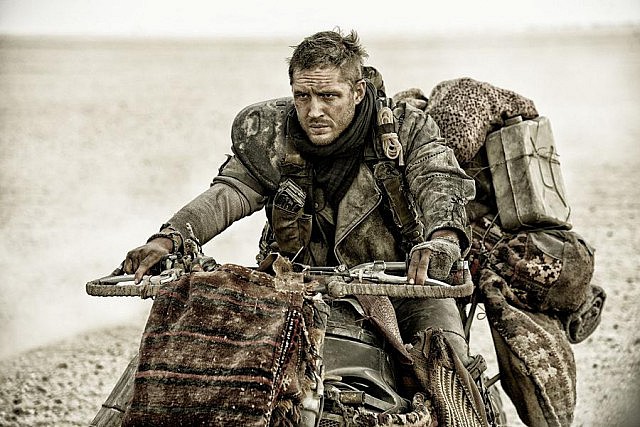 Theron and Hardy have their exquisite looks peeking through a veneer of ash and metal to remind us of the corruption of natural beauty and the subsequent exploitation that they lure. Hardy is symbolically muzzled for about two thirds of the film.
But who is exploiting who?
A number of men's rights organizations have passionately derided Fury Road as Hollywood's latest attempt at a feminist trojan horse into the mainstream: an aggressive subversion of a classic boys' club now run by women, where the oppressed damsels are now the physical and mental equals of the muscular alpha males who would shackle them. Or is this preliminary "bad" press nothing but a rouse to attract an unexpected feminist audience on the opening weekend?
In effect, it is both — yet neither.
Director George Miller gives his leathery brainchild a necessary and intelligent facelift in the form of Vagina Monologues author Eve Ensler. Ensler acted as a creative consultant for the uncharacteristically large troupe of women characters.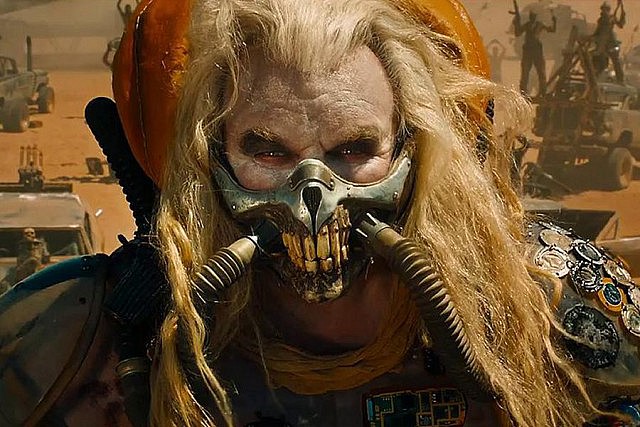 A group of essentially perfect and racially diverse young women are kept hostage as sex slaves to a demonic masked tyrant, Immortan Joe (Hugh Keays-Byrne). The women are liberated by a former sufferer of their condition and the endless chase commences. Though the film has next to no dialogue, Ensler worked extensively with the young actors to create a tangible sense of duress that survivors of traumas such as rape and captivity would exhibit.
And this is critical to the film's success: many women depicting the female experience of a situation, as opposed to the general route of an entire gender being displayed through one under-written character.
One of the more lip-smacking aspects of men's rights groups becoming so hot and bothered by the tones of Fury Road is how utterly oblivious they are towards the aggressively homosexual undertones veining throughout Mad Max 2: The Road Warrior. Was there ever a tougher gay character than Wez?
Fury Road's long-delayed production schedule was mired in endless reshoots which would typically suggest an impending disaster. But, in reality, it would take literal years to create these audacious sequences.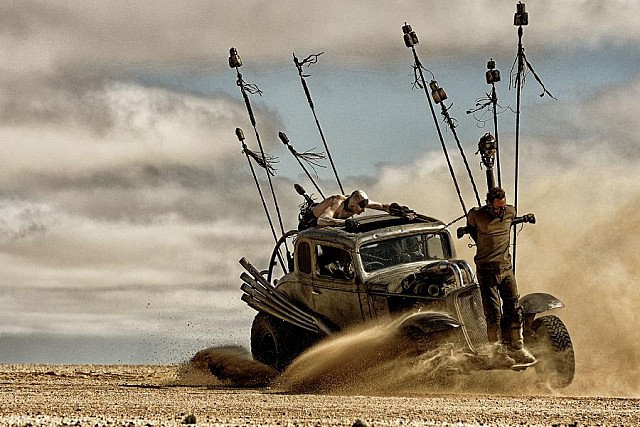 Every previous entry in the series builds up towards the climactic chariots and dune buggies show down. Fury Road maintains that energy throughout its 120-minute duration and the results are relentless. A story that is deceptively simple propels a juggernaut of carnage executed with simply unparalleled finesse.
The overwhelming action was achieved almost entirely with stunts and manipulative yet brilliant editing. The de rigeur CGI is little more that a paint brush to disguise the Namibian locales as the charred Outback.
The best action film of the decade? Easily.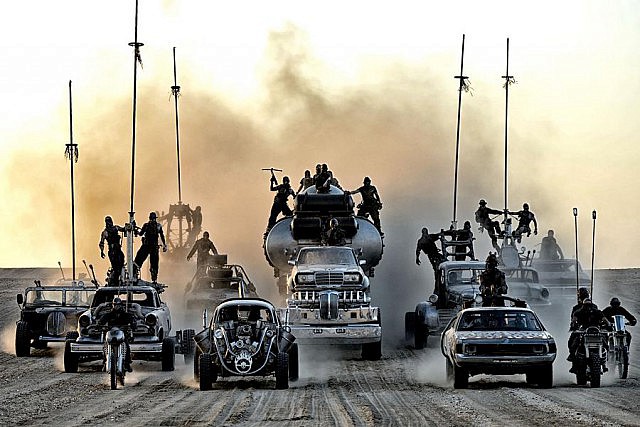 And a violent reinvigoration of a franchise that puts nearly all Lucas and Spielberg to shame. This is the masterwork of a reclusive auteur (whose last notable film was Babe) at the absolute peak of his powers. A filmmaker who uses a bank-breaking budget to chisel out a diesel-breathing Sistine Chapel of post-apocalyptic perfection that stands beside the creations of Jodorowsky or Moebius.
Fury Road will sink its barbed teeth in and drag you on an exhausting, spellbinding drag race through the corners of nightmarish death — and remind you that reverse sexism and men's rights don't actually exist.
But you'll want to ride it again the second it's over. Or maybe you'd prefer The Sound of Music?
Your move, Star Wars.
---
Mad Max: Fury Road – Official Trailer
All photos courtesy Warner Bros. Pictures