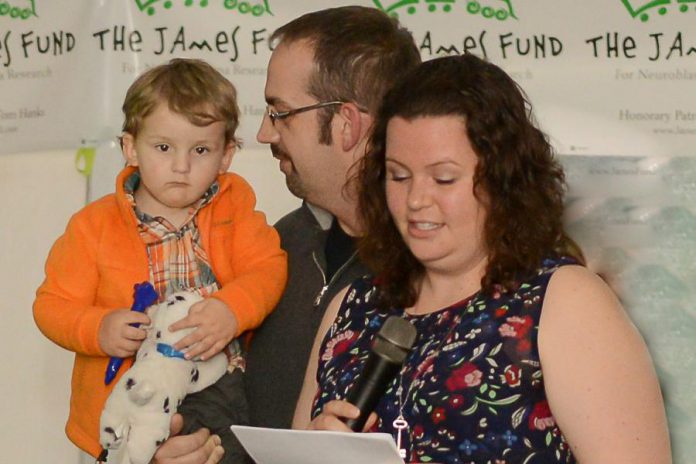 Just over a week before I found myself once again hacking my way around the Kawartha Golf and Country Club during the 8th annual Nexicom James Fund Golf Classic on June 1st, I was in the great room of my dear friends' home, savouring an incredible six-course meal.
Chef Brad Watt of Peterborough's Rare Grill House had flown fresh lobster in from the east coast. There were fresh oysters, a unique asparagus salad, and a morel-infused consommé complete with smoked bacon that came directly from local pork.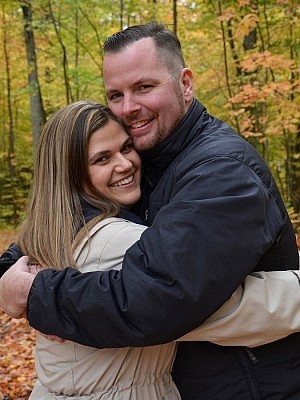 After a small porterhouse done to perfection with a sliver of beef tongue and heart alongside, there was barely room for dessert — though if I recall it was a rhubarb-inspired crumble, light enough to mingle with the different wines that paired each course.
This amazing dinner was the incredible gift that Brad and his wife Katie have offered the James Fund Golf Classic for the past six years. It's the cornerstone of the live auction during the tournament's evening festivities, and it usually generates between $4,000 and $6,000, which goes directly into the tournament pool every year.
During that dinner at the end of May, 24 of us — along with our generous kitchen team — toasted the sense of community that brought us together and makes the Nexicom James Fund Golf Classic a success, despite the fact that charity golf tournaments seems to be struggling these days.
The Nexicom James Fund Golf Classic is about community coming together in the face of dark adversity to support families whose children are struggling to beat a terrible cancer called neuroblastoma, which attacks the neurological system in the youngest of bodies.
Over the past seven years, the tournament has allowed more than 450 families to attend the annual James Fund Family Retreat.
Kids with neuroblastoma can play at camp and their families can come together to share their struggle, knowing they aren't alone. The tournament has generated more than $50,000 to help families in financial crisis while their kids are at Toronto's SickKids hospital undergoing seemingly endless treatments, and the fund has been there to help families in their grief when a child is lost.
Chef Brad was at the tournament again on June 1st. He played a round of golf, enjoyed a fabulous dinner with more than 150 guests at Kawartha Golf and Country Club, and then his dinner went up for auction again. This year, it went for $5,250 — I'm hopeful that I'll be on the guest list once again.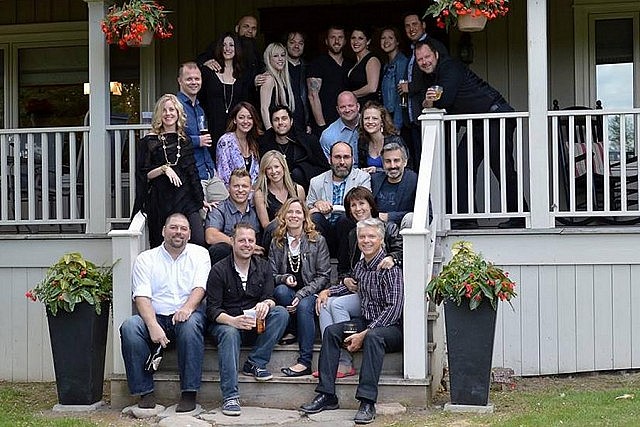 WestJet donated two flights to anywhere on their destination list this year, and countless other donors provided silent auction items. Roland Hosier of St. Veronus Café and Tap Room in Peterborough was once again on hand during cocktail hour with his famous Oyster Bar to make the evening a little more special.
Collectively, the entire tournament this year raised just over $40,000 in support of neuroblastoma families, and it continued its legacy of community support by inviting guests to hear directly from a family living in the face of the disease.
As Candice Ward spoke with her husband, Steve, beside her holding their toddler son, Jake, in his arms, guests heard firsthand just how much it means for a family facing this dreaded disease to know they aren't alone.
It's an event to be proud of, and on behalf of the committee that helped organize it, our deepest gratitude goes out to Brad — as well as Paul Downs and his team at Nexicom, who so graciously came on board once again as title sponsor — and the countless others who donated prizes for auction and took time out to be part of the day.
Know that, in the heart of so many families, this generosity is a ray of hope.
Photos supplied by Kristian Partington, except where noted.