A long time ago yet somehow in the future … 2015 unequivocally became the year of the belated sequel. This is not bucking any popcorn trend, but rarely have the screens been so dominated by so many familiar childhood touchtones.
Terminator Genisys brings us a redundant fourth adventure for Arnold Schwarzenegger's classic T-800 Model 101 killing/punchline machine. But the lone unstoppable robot — once so stoic and precise — has been rendered practically ridiculous as this formerly game-changing franchise has been filtered down into frantic, gormless critters and self-parody.
Where previous outings this summer have given beloved stories (Mad Max: Fury Road, Jurassic World) a functioning modern redux by finally allowing women their say in such testosterone-drenched narratives, Terminator Genisys has all but slapped a Victoria's Secret muzzle on one of the most revered heroines in film, Sarah Connor (here portrayed by Emilia Clarke, Game of Thrones).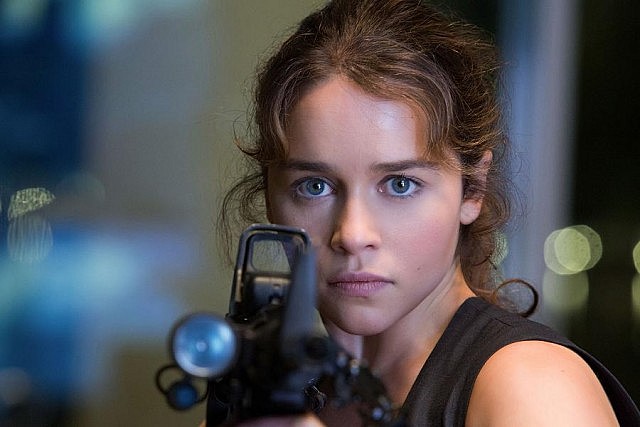 Linda Hamilton's Sarah Connor from the first two films is one of the great post-Ellen Ripley heroines of the action age. The cyber-punk Virgin Mary to (future son) John Connor's post-apocalyptic Christ figure survived a time-travelling assassination attempt to emerge as a chiselled freedom fighter. Sarah's vision of a nuclear holocaust disintegrating her and a playground full of children in Terminator 2: Judgment Day has lost none of its nightmarish potency.
This overall character arc is now ingrained on a plethora of fantasy ladies and one need only look to Clarke's phenomenally popular Daenarys Targaryen in Game of Thrones to see its lasting impression. Unfortunately, Clarke has no blonde wigs or dragons to aid her here. Her Sarah Connor is "written" as a pun-dropping bimbo with not one but three cookie-cutter action bros chewing the scenery from under her.
Her Game of Thrones co-star Lena Heady (more commonly known as Cersei Lannister — Shame!) fared considerably better as the titular character in the underrated television series Terminator: The Sarah Connor Chronicles, which expanded on the appealing mythology of the franchise.
With four preceding films and a television series under its chrome belt, there is utterly nothing left to mine. Enter the barrel-scraping premise of creating alternate pasts, presents, and futures for characters familiar in name only.
The original's simple and brilliant plot device — of returning to the past to execute key figures of an incendiary future rebellion against the dominion of machines — spawned a legion of imitators. Though, James Cameron has still never acknowledged the immense debt he owes to Chris Marker's La Jetée (later remade as 12 Monkeys).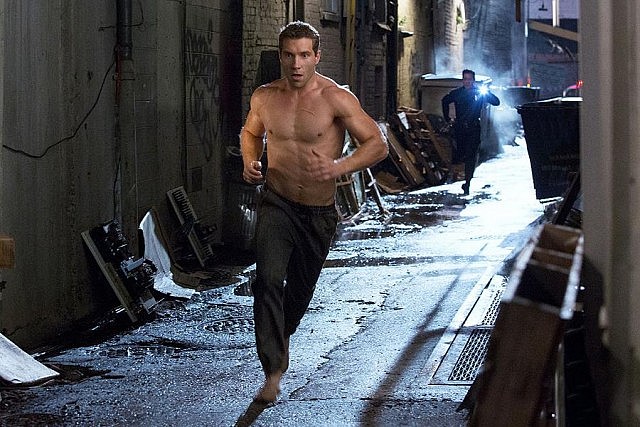 Time travel in any form of fiction is extremely difficult to portray. Even a quick analysis can melt any sense of credibility.
Here we are treated to most of the convoluted "science" being explained by Arnie, which feels like a flat Saturday Night Live sketch that goes on for too long — cue cards and all.
In Terminator 3: Rise of the Machines, Arnold could just pass as the original model thanks to a gruelling workout regime. Here (pathetically nicknamed "Pops") his aged appearance is attributed to having been bestowed with actual aging human flesh during the manufacturing process to aid in his assimilation.
Right … I'm not sure what excuse they'll cook up for Tom Cruise, whose relentless grimace has been pancaked back to the mid-nineties in the impending Mission Impossible: So Very Tired.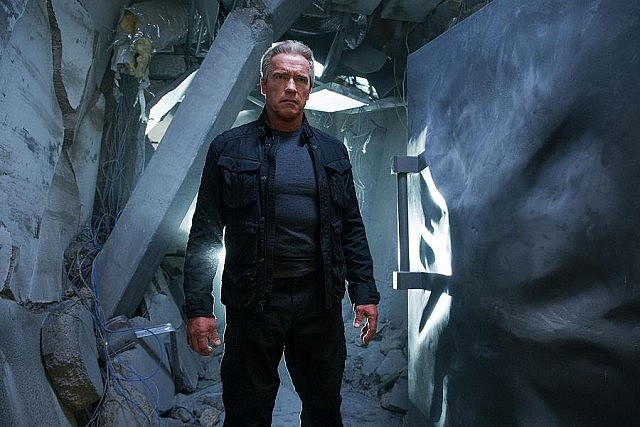 Featuring next to no involvement from the original creative team, Terminator Genisys evokes the sensation of watching three separate screenplays fighting for dominance. Or the result of a fan club's annual alcohol-fuelled sequel pitch. Spontaneous? No, just terrible editing.
It never hits anything resembling a consistent tone and dusts off the most prominent genre tropes imaginable. It's all in there: time travel, alternate realities, a teeth-grinding love story, and — a personal favourite — the doomsday clock, which serves to only remind you of how much of the film you have yet to watch.
At points I was holding my eyes open in a vain attempt to stay involved with the "plot." Who knew that the sound of deafening, repetitive gunfire could be rendered so soothing in comparison to the risible dialogue on display?
Product placement is also appropriately ludicrous. At one point, the camera lingers on a character's feet as he dons Nike sneakers for — you guessed it — sneaking!
And the runaway bus as a plot point has already quite memorably been spoken for. I think it was called The Bus Couldn't Slow Down.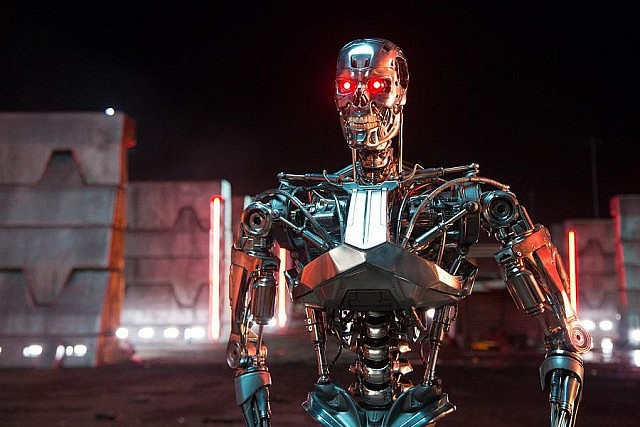 What a wasted opportunity. How easy it could have been to take a powerful legacy and really make a statement about our increasing alienation from each other and stranglehold obsession with social media. The omnipotent Skynet finally induces its dominance over humanity with a cross-platform app. This killer app should be primed to explode but it lands with a wet thud.
For a film that purports to depict alternative realities and outcomes, I choose to live in one where I went to ogle Magic Mike XXL instead of sitting through an experience that can only be recommended to a film studies class as an exhaustive chronicle of bad decisions.
All photos courtesy of Paramount Pictures
---
Terminator Genisys Official Trailer