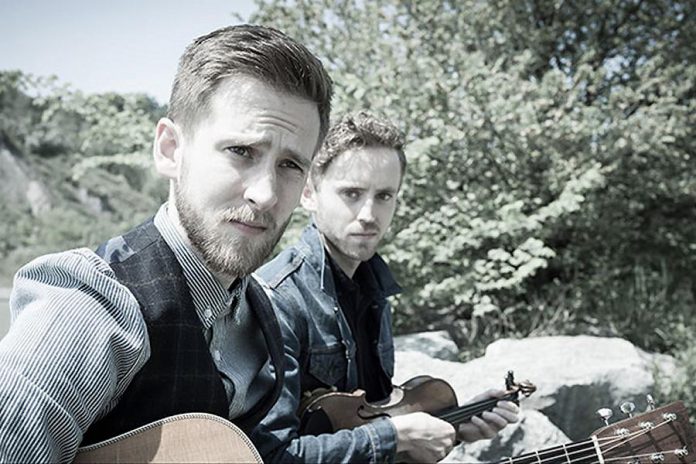 If you like traditional roots music with a contemporary edge, you'll want to see The Abrams perform at Peterborough Musicfest on Saturday, July 11th at Del Crary Park in downtown Peterborough.
Kingston natives John and James Abrams are no strangers to Peterborough, although it's been a few years since they've performed here. While they were still teenagers, they played at the Gainey Family and Friends Concert at Showplace Performance Centre in 2010.
Now in their early twenties, The Abrams' signature sound has evolved from traditional bluegrass and gospel into what some call progressive bluegrass or "newgrass". It's music that's still rooted in bluegrass, but blended with modern country, folk, pop, and rock.
The fourth generation of a family of professional musicians, John and James have been performing together since 1999, when John was nine and James was six. Originally taught on classical violin, they soon expanded their skills to include traditional bluegrass instruments like fiddle, guitar and mandolin, as well as other stringed instruments.
After performing for six years and releasing their first record Carrying On, The Abrams made their debut appearance in October 2005 at country music's most prestigious venue, the Grand Ole Opry in Nashville — the youngest Canadians to ever perform there.
The Abrams were also named Emerging Artist of the Year at the Canadian Bluegrass Music Awards and, in 2006, received the Daniel Pearl Memorial Violin — dedicated to Daniel Pearl, the journalist who was kidnapped and brutally murdered by Pakistani militants in 2002.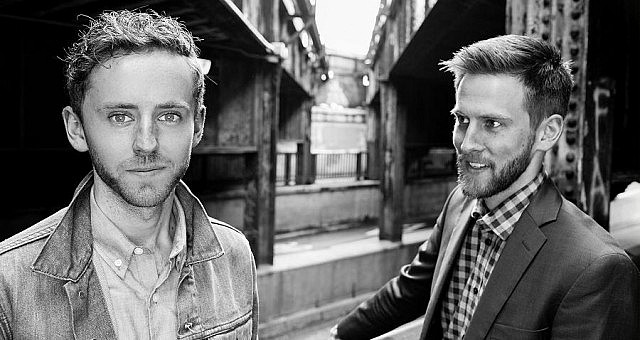 Not many people know that Pearl was also a classically trained violinist, fiddler, and mandolin player. As recipients of the violin, The Abrams were recognized as international ambassadors for peace by the Daniel Pearl Foundation in New York City.
With their family tradition of roots music, mastery of stringed instruments, and the tight vocal harmonies of siblings, it's only natural that The Abrams were originally drawn to bluegrass and Americana music.
After releasing Blue on Brown in 2008 — a tribute to the music of folk icons Bob Dylan and Arlo Guthrie — Guthrie said that the brothers were "way too young to be playing that good. I know I will be hearing from The Abrams for a long time to come."
---
"Viva la Vida" by Coldplay – The Abrams
---
Since then, The Abrams have brought more country, pop and rock influences to their sound, as heard in their bluegrass country rock version of Coldplay's "Viva la Vida". They've performed across Canada, the United States, the UK, Europe and Israel and have shared the stage with Feist, The Dixie Chicks, Brad Paisley, Alan Jackson, and Tom Cochrane.
In 2011, The Abrams released Northern Redemption and were named Best New Artist at the Canadian Country Music Awards in 2012. Their tunes are played regularly on CMT Pure in the U.S., BBC Radio 2, CBC and NPR and have charted in the top 100 on Canadian Country Radio and Canadian Alternative Rock Radio.
The Abrams recently signed with Radio Arts Media Partners Music and are currently working on their fifth studio album, being produced by Juno award winner and Grammy nominee Gavin Brown — who's produced records for Lady Gaga, The Barenaked Ladies, The Tragically Hip, and Metric.
There's something in the music of The Abrams that will appeal to both the older and younger generations, so take your entire family to Del Crary Park this Saturday night.
---
"Northern Redemption" – The Abrams
---