The final show until September at Showplace Performance Centre in Peterborough is bluesman Chris Thomas on Thursday, July 16th — but you can still order tickets online for all the upcoming fall shows.
Showplace recently announced its fall schedule of performances, which includes an eclectic mix of music, comedy, magic, children's shows, and more.
Musical acts so far include pop-folk duo Fortunate Ones, the legendary Irish Rovers, rocker Matthew Good, the Celtic Tenors, 1960s Canadian teen idol Bobby Curtola, and Canadian "neuvo flamenco" guitarist Jesse Cook.

There's also a slew of musical tribute acts (including The Highwaymen, Frankie Valli & The Four Seasons, Buddy Holly, Elvis Presley, Jerry Lee Lewis, and more) as well as "Classic Albums Live" — note-for-note and cut-for-cut recreations of two albums by Supertramp and The Beatles.
The Elite Blues Series also continues this fall, with appearances by singer-songwriter and guitarist Dewey Via, Canadian bluesman Roy Bonneville, and an encore appearance by popular blues pianist and singer Victor Wainwright and The Wildroots with special guest The Paul DesLauriers Band from Montreal.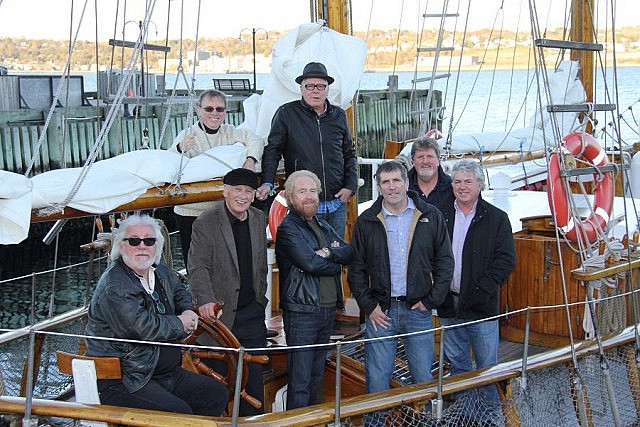 Comedy is represented with two shows by comedian Ron James — CBC will be recording the performances for a New Year's Eve special — and The Comic Strippers parody and improv comedy show (adults only).
Renowned magician Greg Frewin will be dazzling the Showplace audience this fall and, for the kids, children's supergroup The Wiggles will be performing as well as Nickelodeon's Bubble Guppies.
Back this year is "The Big Night", with popular crooners Christopher Dallo and Brian Roman, along with special guest Danny Scott.
Holiday shows include the annual "A Cozy Christmas" concert and two performances of Arbor Theatre's production of "Snow White & The Seven Dwarves", directed by Ray Henderson and featuring new music by Beau Dixon.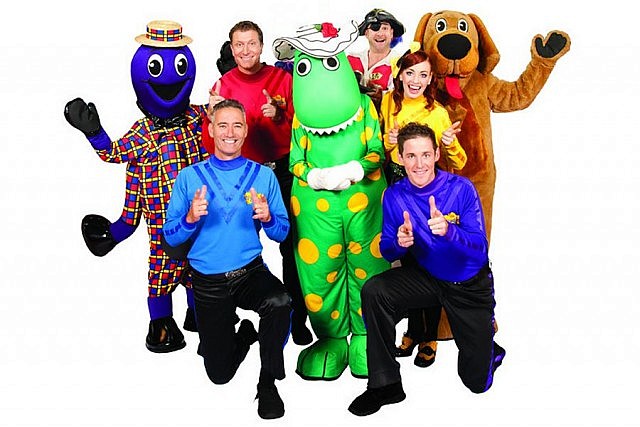 See the full list of performances below, including links for more details on each show.
While the physical box office at Showplace will be closed until Monday, August 24th, the online ticket system at http://th162oq005.boxpro.net/ is available 24/7.
You can order your tickets now, and then pick them up at the physical box office after it reopens on August 24th.
---
Showplace Performance Centre – Fall/Winter 2015 Lineup
Performance
Date
Time
Tickets
Dewey Via
Friday, September 11
8pm
$32
The Highwaymen Tribute
Saturday, September 19
8pm
$39 adults, $35 seniors
Four By Four
Sunday, October 4
7pm
$50
The Wiggles Rock & Roll Preschool Tour
Wednesday, October 7
3pm and 7:30pm
$37.50
The Big Night with Christopher Dallo, Brian Roman, and Danny Scott
Thursday, October 8
8pm
$28
Classic Albums Live - Supertramp's Crimes of the Century
Friday, October 9
8pm
$34
The Comic Strippers
Sunday, October 18
8pm
$42 ($37.50 each for groups of 10 or more)
Class of 59
Tuesday, October 20
7:30pm
$45
Ray Bonneville
Thursday, October 22
8pm
$28
The Imagine Tour with Greg Frewin
Friday, October 23
7:30pm
$49.50 (or four tickets for $160*)
Ron James Pedal to the Metal
Sunday, October 25
8pm
$52
Ron James Pedal to the Metal
Monday, October 26
8pm
$52
The Bubble Guppies Live Ready to Rock
Tuesday, October 27
3:30pm and 6:30pm
$31.50
POSTPONED
Fortunate Ones
Friday, October 30
8pm
$25
Victor Wainwright and The Wildroots with The Paul DesLauriers Band
Saturday, October 31
8pm
$34
The Irish Rovers
Wednesday, November 25
8pm
$43
Classic Albums Live: The Beatles' The White Album
Saturday, November 28
8pm
$34
Snow White and the Seven Dwarves
Thursday, December 10
7pm
$15 adults, $10 students/seniors, $8 children 12 and under
Snow White and the Seven Dwarves
Friday, December 11
7pm
$15 adults, $10 students/seniors, $8 children 12 and under
Matthew Good
Saturday, December 12
8pm
$45
A Cozy Christmas
Sunday, December 13
2pm
$10
The Celtic Tenors
Wednesday, December 1
68pm
$45
Bobby Curtola
Saturday, December 19
2pm
$45
Jesse Cook
Sunday, December 20
7:30pm
$51
*Group rate is only available by phone or in person at the box office (not available online)