The Greater Peterborough Chamber of Commerce's "LoveLocalPtbo" Business Expo takes place on Wednesday, September 9th from noon to 7 p.m. at the Morrow Building beside the Peterborough Memorial Centre.
Known in previous years as the "Prosperity Trade Show", the rebranded business expo provides an opportunity for members of the Peterborough Chamber of Commerce to network with one another, as well as to market their services and products to the general public.
This year's expo features more than 110 exhibitors from across the City and County of Peterborough.

"The LoveLocal Business Expo is going to be one of the largest Chamber events of the year because it truly showcases the very essence of what it means to be entrepreneurial," says Stuart Harrison, President and CEO of the Peterborough Chamber of Commerce. "There are businesses of all sizes from all sectors of our local economy. It is truly remarkable to see the business community come together to show us just how incredible our city really is."
As well as the exhibitors, the expo features the "Green Business Hub" — where you can learn about energy savings and sustainability programs and meet some of the businesses that have participated in them — and a new Holistic Group exhibit, featuring health and wellness practitioners, coaches and support services, and a variety of alternative health businesses.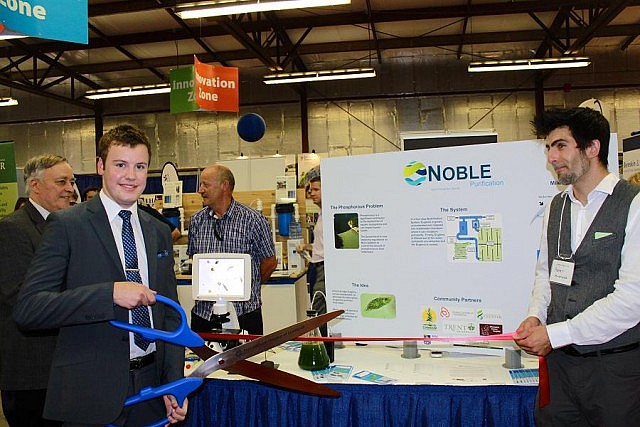 There's also the Greater Peterborough Innovation Cluster's "Innovation Zone", which provides an opportunity for the Innovation Cluster to profile Peterborough's most entrepreneurial and innovative start-ups.
The inaugural Innovation Zone in 2013 featured the launch of award-winning scientist Adam Noble's company Noble Purification. Noble was the first client of "The Cube" — the Innovation Cluster's technology business incubator.
"The LoveLocal Business Expo is the ideal opportunity to showcase the best innovations and most promising entrepreneurs that Peterborough has to offer," says Martin Yuill, Executive Director of the Innovation Cluster.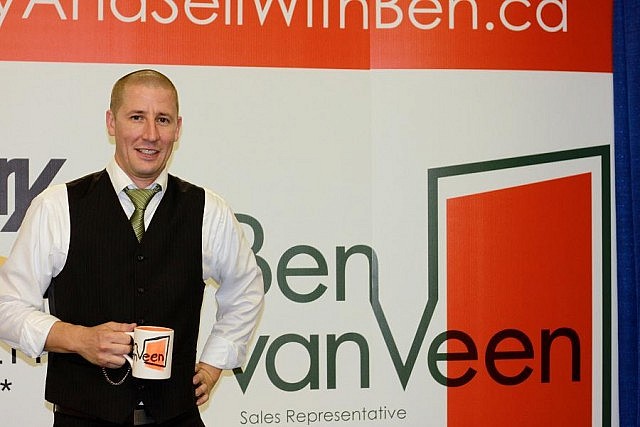 You'll also have a chance to win a notebook computer courtesy of MicroAge Peterborough.
Make sure to use the hashtag #LoveLocalPtbo on social media if you're participating in or attending the business expo.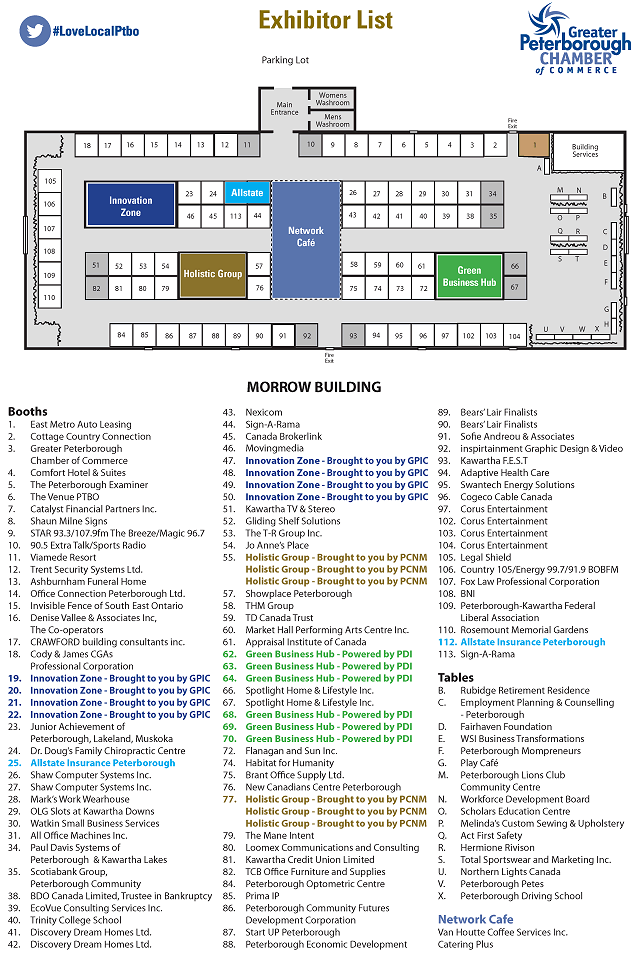 All photos and images courtesy of the Greater Peterborough Chamber of Commerce.