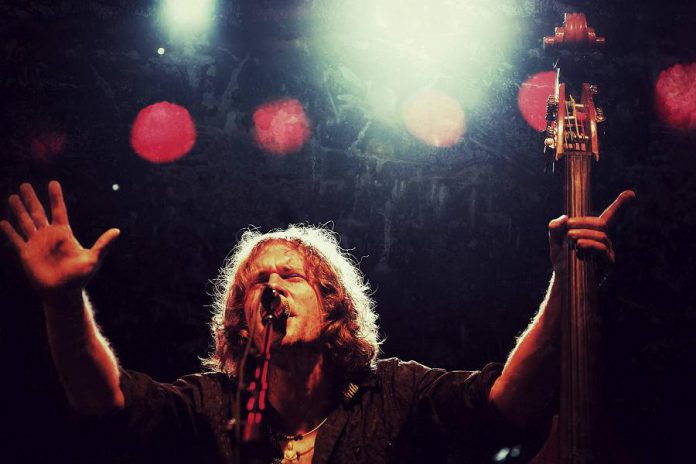 It seemed like a normal night last Thursday at Galaxy Cinemas in Peterborough as moviegoers paid their admission to Straight Outta Compton and Jurassic World. But over in theatre nine, a film you couldn't buy tickets to was about to be screened for the first time to an audience.
Around 75 people were invited to preview local filmmaker Rob Viscardis' directorial debut, Before We Arrive: The Story of The Weber Brothers, a documentary about the musical journey of the Peterborough-based duo. The audience was filled with friends and fans, including rapper Prufrock Shadowrunner and music legend Ronnie Hawkins and, of course, Sam and Ryan Weber.
"I've done some control groups in the editing process to get some professional opinions on it, but this was the first time that The Weber Brothers have seen it and the first time a big group of people have seen it," Rob says prior to the screening. "When you're in the editing room, you watch a scene thousands of times. Even if you have one person come and sit beside you and see that thing that you've seen a thousand times, it's way different having a room full of people see it for the first time. It's a crazy feeling."
Before We Arrive has been a part of Rob's life for the past six years, since he and Jeremy Blair Kelly (the film's co-producer and director of photography) started a collaboration to bring the story of The Weber Brothers to the big screen.
"Jeremy had been shooting footage of the Weber Brothers for a while," Rob explains. "I was between projects and looking for something to do. Jeremy told me that he had footage, and I said 'Let's take a look and see if we can't make something out of it.' I saw what he had, and then I found out that there was a giant box of tapes featuring The Weber Brothers dating back to 2000. These tapes have followed the Webers around, and there's a lot of footage."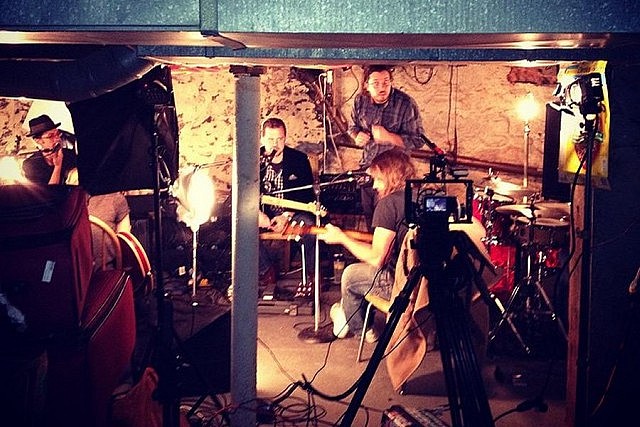 "I started piecing the story together and looking at everything," he continues. "I realized these guys have a very interesting story. I cut together a really rough template for the film and decided that I wanted to do it properly. And it turned into a big, long passion project."
Beyond the footage that Rob already had access to, he kept busy by filing new footage of the Webers for the film over the past few years.
"I think the Webers are used to having people around filming them, so that was easy," Rob says. "They are super easygoing guys. Following them around was always very natural, and over the time that we've been doing the film I've gotten to know them better. It just got easier, and now we're friends."
Even if you've seen The Weber Brothers numerous times on stage, it's a whole different experience watching them through the eyes of a skilled cinematographer.
An energetic and passionate film, Before We Arrive begins by chronicling Sam and Ryan Weber's now legendary pilgrimage from their home in Maryland to meet their musical idol and mentor Ronnie Hawkins — which led to them making Peterborough their home base.
From there, the film grows organically as The Webers go from the highest highs to the lowest lows as they attempt to survive by doing the one thing they love the most: making music.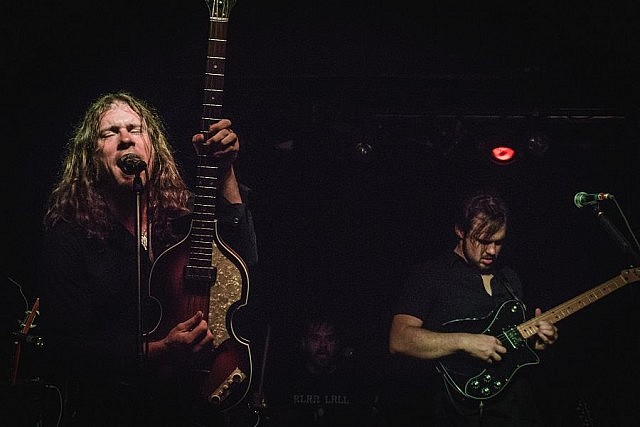 "The tag line is 'It's more than just a biography,'" Rob says. "It's an inspiring story that anybody can live by. The Webers had great success early in their careers as a band, but then they had lots of ups and lots of downs. The film follows them through those ups and downs. It shows the struggle that every artist has when they try and make it."
The film also deals with the Webers' struggle for — or perhaps against — mainstream popularity.
"The Webers are selling out rooms all across the country and they are very loved by their fans, but they haven't reached mainstream stardom," Rob says. "The film raises the question of what is success. It shows that the Webers do what they love, so that's really what matters at the end of the day."
Whether people watching the film know who The Weber Brothers are or not, Rob had succeeded at putting together a solid narrative that draws viewers in and makes them care about Sam and Ryan.
Through interviews, photos, performances, and their compelling story, Before We Arrive is the kind of film that is going to find The Weber Brothers an even larger network of fans.
"The Webers have something for everybody," Rob explains. "For instance, I'm a musician and when I see them play, I'm blown away by their skill. But even someone who isn't a musician can recognize how good they are. The scope of the songwriting they've done over the years, the span of genres and styles, is vast. It's easy to pick out a song for anybody and say 'I think you'll like this.'"
While the Webers are the primary focus of Before We Arrive, Peterborough's vibrant music community is also featured prominently throughout the film. Familiar landmarks like The Red Dog, Bluestreak Records, The Dobro, and George Street itself are prominently featured.

The musical landscape of Peterborough is also given credit as a factor in The Weber Brothers' success. Throughout the film, selected local artists and icons weigh in on their thoughts about the Weber Brothers, including Rob Phillips, Ronnie Hawkins, Bobby Watson, Serena Ryder, Buzz Thompson, Prufrock Shadowrunner, and Paul Reddick.
In addition, The Weber Brothers' longtime collaborator and keyboardist Shai "Cookie" Peer gives his own unique perspective about working with the brothers, and his personal story of being part of that musical journey.
Rising to their feet to give a standing ovation at the end of the film, the invited audience was obviously appreciative and moved by the story of The Weber Brothers.
"I wish I'd had been able to set up a surveillance camera to see how people were reacting," Rob says after the screening. "I have the thing memorized, so I was sitting there intently listening to how people were reacting. It was really cool to see people laughing at the parts where I wanted them to laugh, and you could feel a tension in the room during the parts where I wanted there to be tension. It was great — a really good feeling."
While the audience loved it, what about The Weber Brothers themselves?
"The Webers loved it, but I also think they were just relieved that we got it done and that it's good," Rob admits. "I think they're optimistic about the future, and the film ends on an optimistic note. So that made them feel good, and reinforced their outlook on it."

Before We Arrive: The Story of the Weber Brothers is the best music documentary that you haven't seen yet. While an official premiere date for the film hasn't been determined, Rob is working on it.
"We've applied to festivals and we'll be hearing back over the course of the fall," Rob explains. "We're waiting on those, and we're working with distribution agents who are pitching to networks and distributors. We're making a plan and hopefully later this year we'll be able to announce it. It might be a while before people can catch it, but people can go to our website and join our mailing list and I'll send updates."
There's a buzz among the few people who've seen the film that it's a classic music documentary just waiting to be embraced by the general public.
"It's actually incredibly humbling, the response I've been getting," Rob says. "Some people who were there who I've looked up to for years and people I've met recently who are heavy hitters have really good things to say about the film. I feel so lucky that I've been able to do it."
For more information about the film and to sign up for updates, visit www.beforewearrive.com.
---
Before We Arrive: The Story of the Weber Brothers