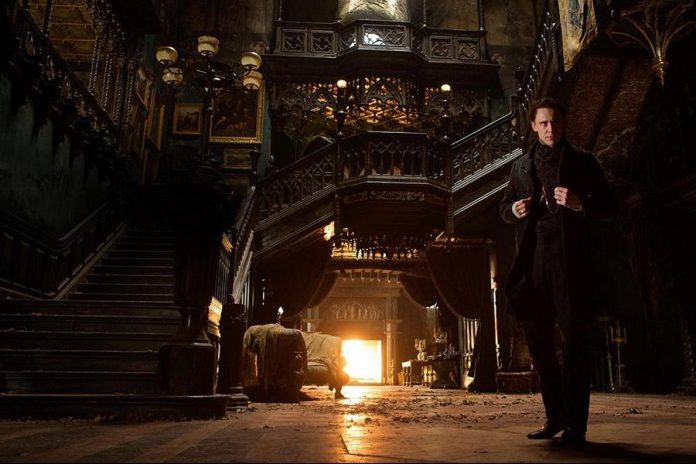 And now for something that has nothing to do with the election or baseball. Much like pumpkin-spiced treats or darker stouts, horror has become a definitive aspect of our autumnal diet. As the leaves drop and the coziness grows tighter, we turn to media fare that makes us want to hide under the proverbial blankets.
All Hallow's Eve is on the horizon, and what better way to celebrate than with Crimson Peak, the latest offering from supreme fantasist, Guillermo del Toro.
Del Toro has carved out a distinctive body of work for himself via Hellboy and his brilliant twin Spanish Civil War pinnacles, The Devil's Backbone and Pan's Labyrinth.
With Crimson Peak, he may have surpassed them all. Using an inspired cast and a lip-smacking narrative, Del Toro has created a sprawling, yet intimate, tale of gothic romance and revenge.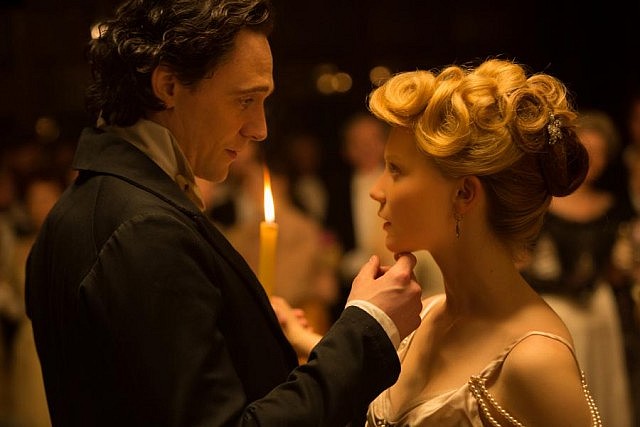 The excellent trailers betray the horror elements of this simple story. The imagery may be of fire and time-honoured brimstone, but this is Charlotte Bronte fuming to be heard. Crimson Peak is the gory, ultra-gothic Jane Eyre we've all been waiting for.
This is a welcome return to detailed substance after Del Toro's last outing, 2013's enjoyable yet hollow Evangeline-lite Pacific Rim.
The pure gothic sensibilities are so much more in tune with his mythical sensibilities, rooted in folklore and period detail.

I'm not sure if Mia Wasikowska (with the complextion of a china doll) has exceptionally discerning taste or one of the best agents in Hollywood, but she picks the best films all around. Here, she is a perfect vision of springtime innocence sashaying into baroque decay. Her dresses display the fruits of oppulent optimism.
She stars as Edith Cushing, a debutante who only wishes to do her family name well. Alas, her good intentions are harpooned by the conniving ambitions of Thomas Sharpe (Tom Hiddleston, typically excellent).

As Sharpe draws Edith deeper into his world, we are also seduced into a Victorian arena of pure abandon. Every aspect is so meticulously designed that you can't help but give yourself over to a world of perfect unease.
This is the haunted house film that we've been waiting for. The secrets want to be found.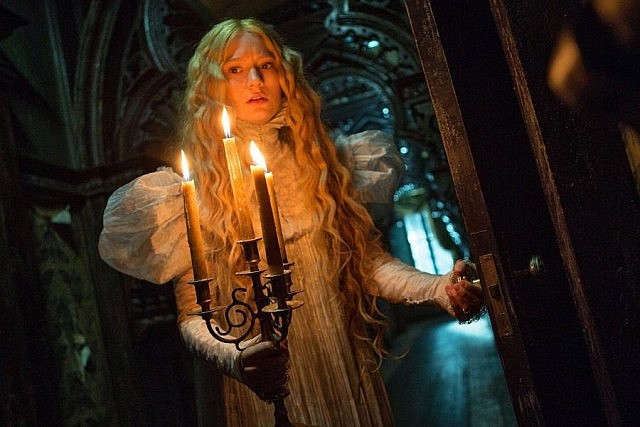 Mia and a welcomingly villianous Jessica Chastain ride each other down in a sumptuous showdown for supremecy. After the heart-stopping showdown between the ultimate gothic queens, I can't tell you how to vote, but you should follow your heart.
Who should you place your faith in for classic, elegant horror? Guillermo Del Toro.
---
Crimson Peak – Official Trailer
All photos courtesy of Universal Pictures.