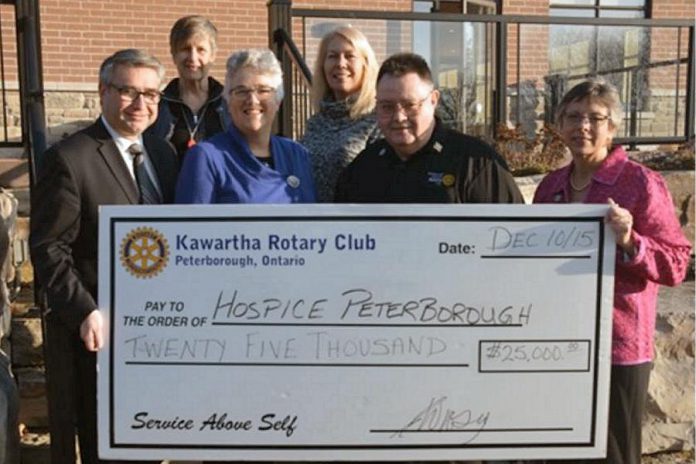 The online auction held by the Rotary Club of Peterborough-Kawartha over the last couple of weeks has raised $25,000 for Hospice Peterborough's Every Moment Matters Campaign. The Rotary Club has pledged to raise $100,000 for the campaign to build a new facility for Hospice Peterborough.
"We want to thank everyone who bid on items, donated items and worked to make this year's Kawartha Rotary Auction such a stellar success," says Kim Winter, Rotary Auction Chair. "We are thrilled with the results and will be directing the proceeds to the new Hospice Care Centre".
Items in the auction included lunch with Peterborough-Kawartha MP Maryam Monsef and a one-on-one glimpse into her day as Minister of Democratic Institutions, jewelry, advertising services, sports tickets, and more.
"We are humbled by the support and enthusiasm from the Peterborough Kawartha Rotary members, they've embraced our campaign with incredible community spirit," says Betty Morris, Chair of the Every Moment Matters Campaign, who won the bid for the lunch with Maryam Monsef.
Hospice Peterborough provides hospice palliative care outreach and support and bereavement services, at no cost to clients, for people living with life-threatening illness and grief in the City and County of Peterborough.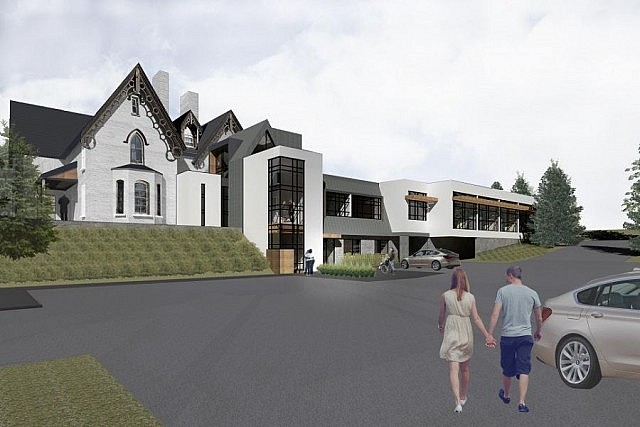 The goal of the Every Moment Matters Campaign is to build a state-of-the-art 10-bed facility and programming centre in Peterborough. The new facility will fill a gap in the community by offering a homelike and safe refuge throughout the journey of illness, death, and grief.
The new Hospice Peterborough Care Centre will be located at 325 London Street in Peterborough. Designed by Lett Architects, the facility will incorporate the existing Victorian home on the property. A common reception foyer will connect the home with a newly constructed 10-bed hospice building at the east side of the property and will enable the organization to offer another choice for care at end of life. The centre will become a hub for the delivery of integrated hospice palliative care services in the community.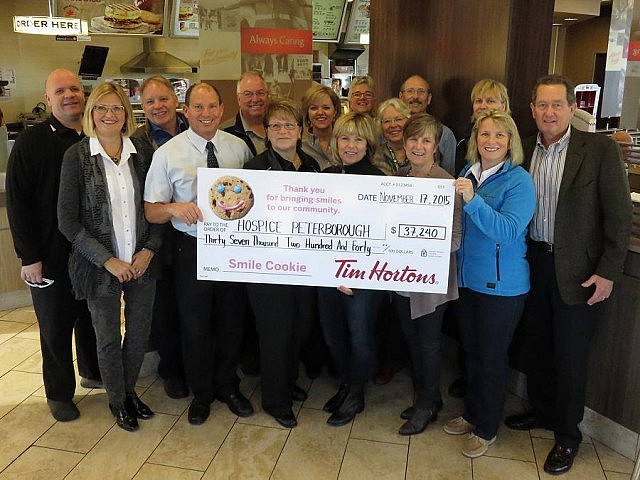 In addition to $25,000 from the Rotary Club, Hospice Peterborough recently received a $32,500 contribution from CIBC, $37,240 from local Tim Hortons owners in Peterborough, Bridgenorth, and Lakefield as part of their annual Tim Hortons Smile Cookie campaign, and $75,000 from local charity group Helping Others Participate Equally (HOPE).
To find out more about the Every Moment Matters Campaign or to make a donation, visit hospicepeterboroughcampaign.ca.