When the calendar flips over to a new year, GreenUP staff look forward to planning new programs and events, renewing longstanding partnerships, and bringing important environmental resources to citizens in the Peterborough area.
2016 will be an exciting year for many reasons, and especially for the Peterborough Children's Water Festival (PCWF).
This is a milestone year for the PCWF, which will celebrate its 15th anniversary in May. Planning is already underway for some new and exciting anniversary celebrations.
"This year, children attending the festival can look forward to many updated and brand new activity centres," says Heather Ray, Peterborough Children's Water Festival Coordinator.
The festival is particularly proud to announce that, in its 15th year, it has been awarded funding from the Ontario Trillium Foundation to pilot a one-year program that will bring the water-related messaging of the PCWF into the classroom and community events.
For the last 14 years, the PCWF has delivered water education programming to 19,364 local students, along with 4,732 teachers and parents who have embraced the interactive curriculum-linked programs at this annual spring event.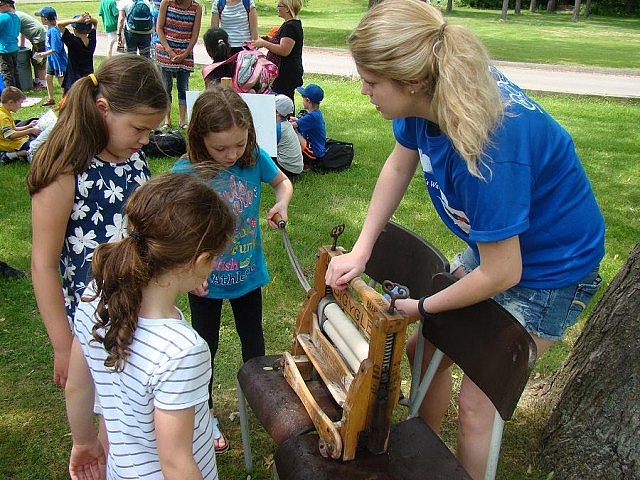 Water-related messaging is delivered through 34 interactive and hand-on water activities aimed at children in grades two to five. Each activity centre is linked to the Ontario Ministry of the Education curriculum and teaches a positive message about personal water awareness and respect for the natural environment.
Water programming in the Peterborough area is a priority because this region is rich with water, hosting 134 lakes — recognizing the importance of water and understanding our impact upon this resource is key to our community's sustainability. The PCWF plays an important role in building sustainable relationships with water through positively shaping attitudes and behaviour within our community.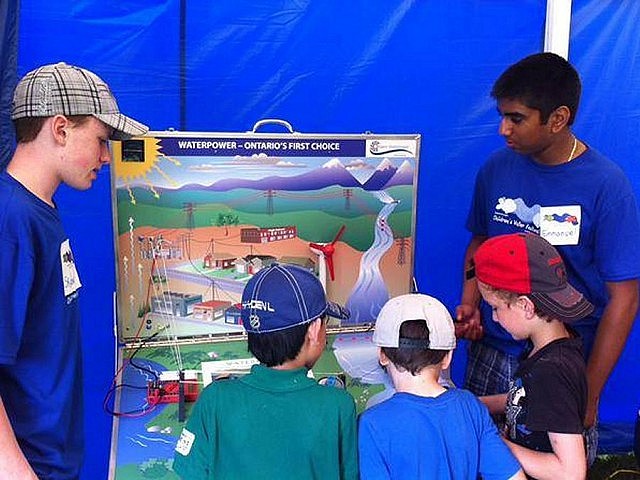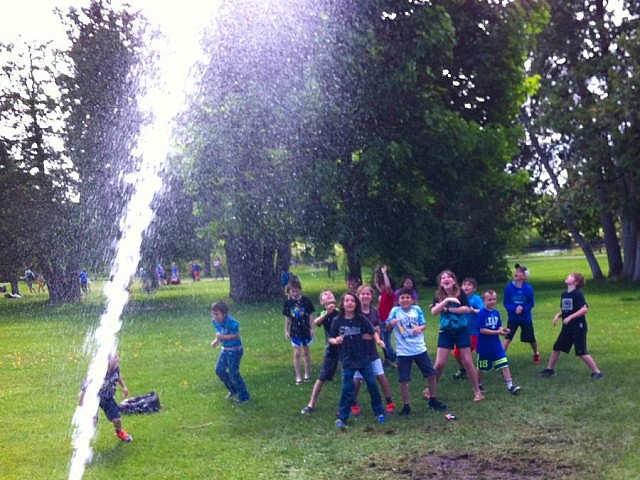 In recent years, the PCWF has consistently reached full registration capacity within weeks of opening registration, and exceeded capacity in 2015 with more than 1,350 students attending the two-day festival. Thanks to funding support from Ontario Trillium Foundation over the next year, the PCWF will be bringing water education to a wider audience into classrooms, community events, and other educational venues.
Expanding existing water education beyond the annual festival will provide children and families an opportunity for increased access to water education and more opportunity to deeply connect with, understand, and evaluate impact upon our most essential resource — water.
The PCWF steering committee is comprised of seven local community partners: GreenUP, Peterborough Utilities Services Inc., Riverview Park and Zoo, City of Peterborough, Otonabee Conservation, Ontario Waterpower Association, and Trent University.
While planning for program expansion beyond the annual festival, this team is also working hard to raise funds for this year's festival and is seeking sponsorship from local businesses to update and develop educational resources such as activity centres, plan special celebratory anniversary activities, and provide volunteer support.
Registration for the 15th Annual Peterborough Children's Water Festival will open online in February 2016 at www.pcwf.net. For regular updates, follow the festival on Facebook and on Twitter at @ptbowaterfest.
To become a sponsor for the 15th Annual Peterborough Children's Water Festival, please contact PCWF Coordinator, Heather Ray, at heather.ray@greenup.on.ca or call 705-745-3238 ext. 208.
All photos courtesy of GreenUP.