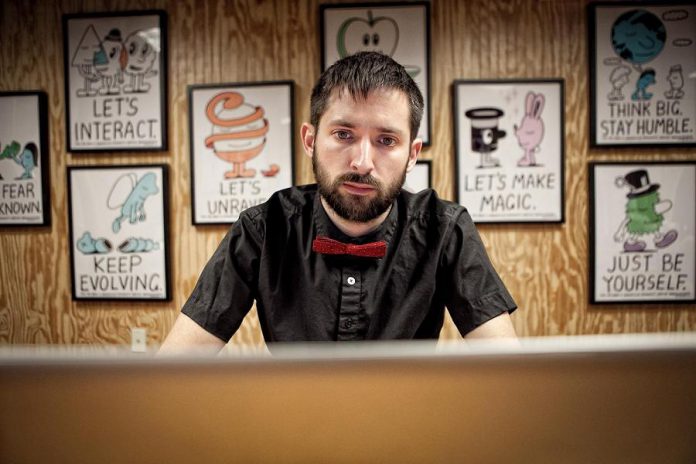 Johnny Earle, founder of the independent clothing line Johnny Cupcakes, will be speaking at the Market Hall on Tuesday, February 23, 2016 from 6 to 8 p.m. The free event is sponsored FastStart Peterborough, the youth entrepreneurship training partnership between the Greater Peterborough Innovation Cluster, Trent University, and Fleming College.
"Johnny Earle will be a major addition to FastStart's monthly E-Connect series that brings together both current and future entrepreneurs," says Rosalea Terry, Trent University's FastStart Entrepreneurship Coordinator. "He is known for helping other people create blueprints for building brand loyalty, creating memorable experiences, and inspiring innovation. We know that Johnny will motivate Peterborough entrepreneurs and business owners the same way."
A self-described innovator, entrepreneur, idea farmer, and overall prankster, Johnny Earle launched his T-shirt brand in 2001 at the age of 19. Seven years later, he was at the top of the list of BusinessWeek's "Best Entrepreneurs 25 and Under" and his business had revenues of $3.8 million.
Earle was inspired to become an entrepreneur when he was a little boy and noticed how much time his parents spent commuting back and forth. By the time he was 16 years old, he had run 16 different businesses, from lemonade stands to performing magic. When he was 19, he was working at a record store where he gained the nickname "Johnny Cupcakes". At the same time, he was in a hardcore metal band and ordered some T-shirts to promote the band — including some displaying the nickname.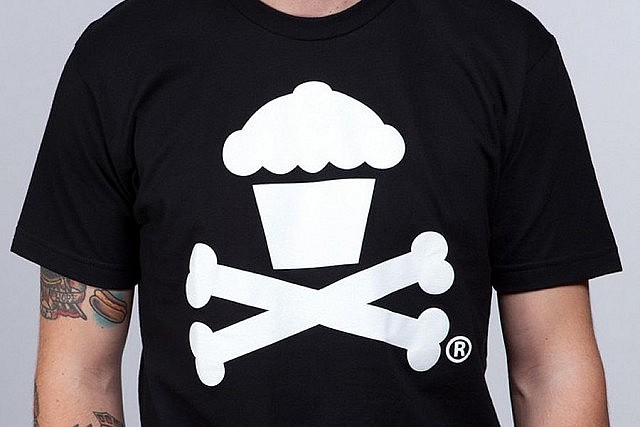 People noticed the T-shirts and they soon became extremely popular, so Earle began producing other T-shirts using the cupcake theme that poked fun at modern culture. He sold the T-shirts out of the trunk of his car and soon quit his job and his band to focus on building a clothing company.
In 2005, Earle opened his first Johnny Cupcakes store in a converted boat garage in his hometown of Hull, Massachusetts. Within a year, he opened a second store on Boston's chic Newbury Street, recording five figures of sales and serving hundreds of customers on opening day alone.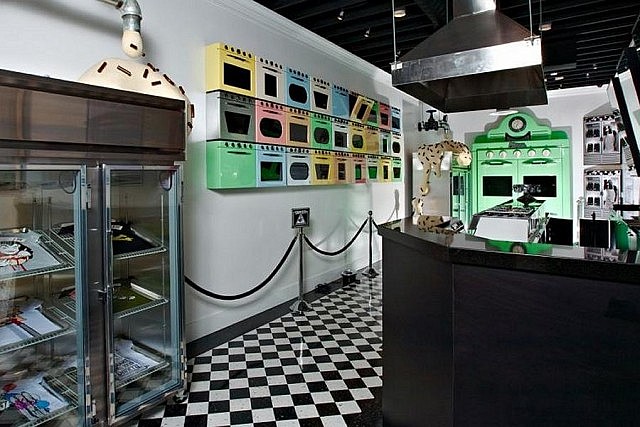 What makes Earle's T-shirt stores so unique is that he's designed them to look like cupcake bakeries. The stores feature vintage refrigerators and dough mixers and products are usually displayed on baking trays and inside glass pastry cases. Some walk-in customers even get confused when they discover there are no cupcakes for sale.
Earle now operates four "bakeries" in Massachusetts and one in Los Angeles, as well as an online store at www.johnnycupcakes.com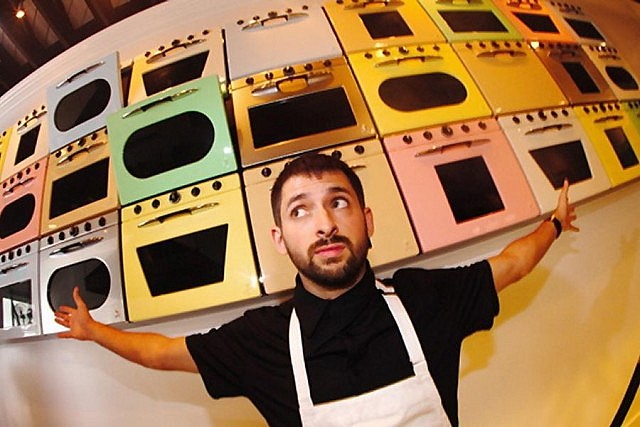 His company has been featured in FORBES Magazine, The New York Times, Boston Globe, the Wall Street Journal, and more. The company has also collaborated co-branding initiatives with a variety of companies, people, musicians and properties, including Nickelodeon, Marilyn Monroe's estate, Teenage Mutant Ninja Turtles, and The Simpsons.
Earle also speaks to groups around the world on how to start, grow, and reinvent their business with little to no start-up money.
Earle's presentation at Market Hall Performing Arts Centre (140 Charlotte St., Peterborough) is free, but registration is required. To register, visit www.eventbrite.com/e/e-connect-johnny-cupcakes-tickets-20418883430.
---
All photos courtesy of Johnny Earle / Johnny Cupcakes.