During a visit to Peterborough's only mosque earlier today, Prime Minister Justin Trudeau praised residents for their support of the local Muslim community after Peterborough's only mosque was firebombed last November.
A large crowd of people including newly arrived Syrian refugees welcomed Trudeau as he arrived at the Masjid Al-Salaam mosque, located at 784 Parkhill Road West in Peterborough, where he was joined by Peterborough-Kawartha MP and Minister of Democratic Institutions Maryam Monsef.
Inside the mosque, Trudeau spoke for about five minutes. He opened his remarks by calling for a moment of silence for the six Canadians killed during Friday's terrorist attack at a luxury hotel in Burkina Faso in West Africa.
He then thanked the local community for its efforts to support Syrian refugees, pointing out that Peterborough has a history of welcoming refugees.
"Yours is a community that proudly welcomed Maryam Monsef with open arms when she herself was a refugee, giving her the opportunity to build a new life in Canada alongside her family," Trudeau said as the crowd applauded. "And now she will go on to serve the people of Peterborough well, as the Member of Parliament for Peterborough-Kawartha, and she'll serve the whole of Canada well as our new Minister of Democratic Institutions."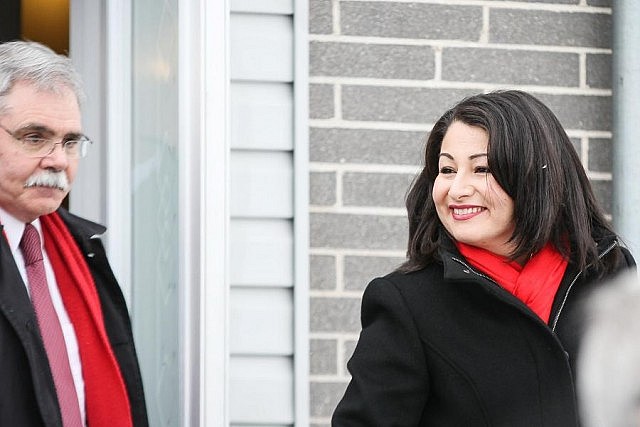 Trudeau denounced the act of arson at the mosque last November when, one day after terrorists killed more than 120 people in Paris, someone threw a flammable bottle of liquid through a window of the mosque. While firefighters quickly extinguished the blaze, it caused around $80,000 in damages to the building's interior
"What happened to this place of worship one day after the brutal terrorist attacks on Paris was reprehensible," he said. "I've not met a single Canadian who wasn't profoundly disturbed, as I was, to see this kind of hate crime taking place right here at home. But at the same time, Canadians recognize that what happened here does not define this community, it doesn't define Peterborough, and it doesn't define Canadians."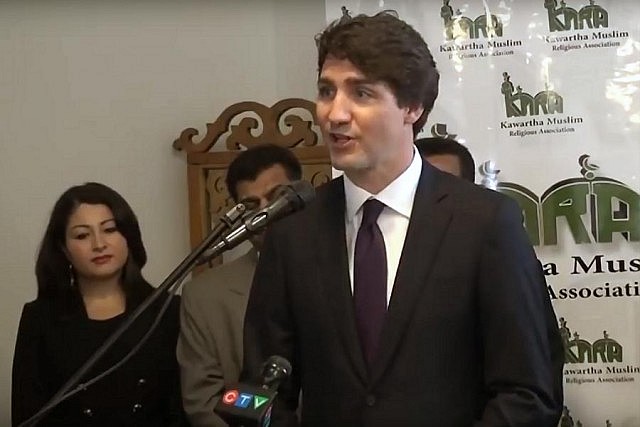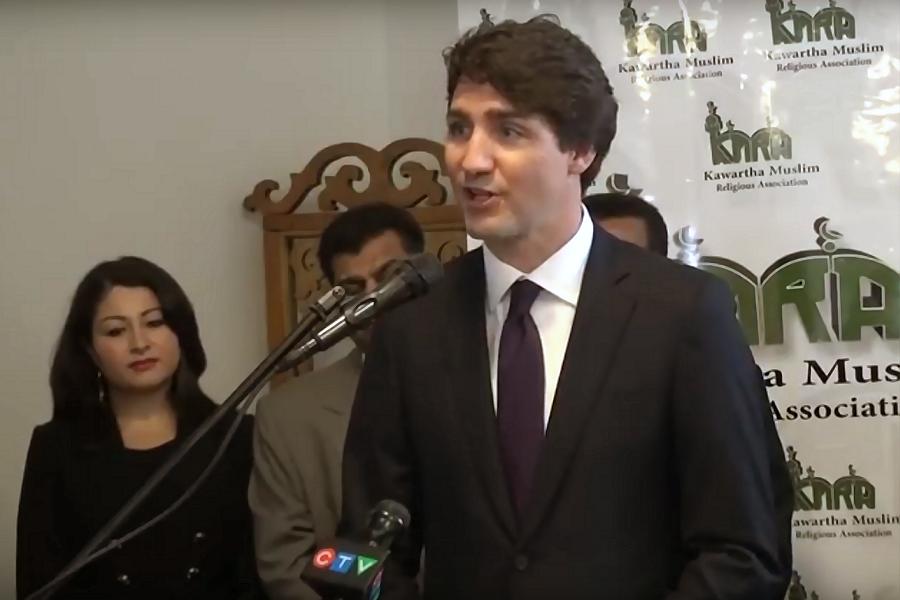 After learning of the arson, the community rallied behind the Kawartha Muslim Religious Association (KMRA), which runs the mosque. Local churches offered temporary spaces for prayer for the 100 Muslims who regularly attend Friday prayers at the mosque.
In a period of days, an online crowdfunding campaign raised more than $100,000 for the mosque. Since insurance covered the cost of repairs to the mosque, KMRA later donated half of the funds raised to the YWCA Crossroads Shelter and the other half to the Five Counties Children's Centre.
"Criminals attacked this mosque hoping to incite fear, hatred, and division, but the opposite happened, didn't it?" Trudeau said. "Your community responded with hope, love, and compassion. It wasn't just friends and neighbours who reached out to offer support."
"People from all across Canada, from different faith communities, all came together to support fellow citizens in their time of need," he concluded. "The negative actions of a few were quickly overwhelmed by courage, positivity, and grace."
---
More photos of Justin Trudeau's Peterborough visit
---
Remarks by Minister Monsef and Prime Minister Trudeau at the KMRA open house