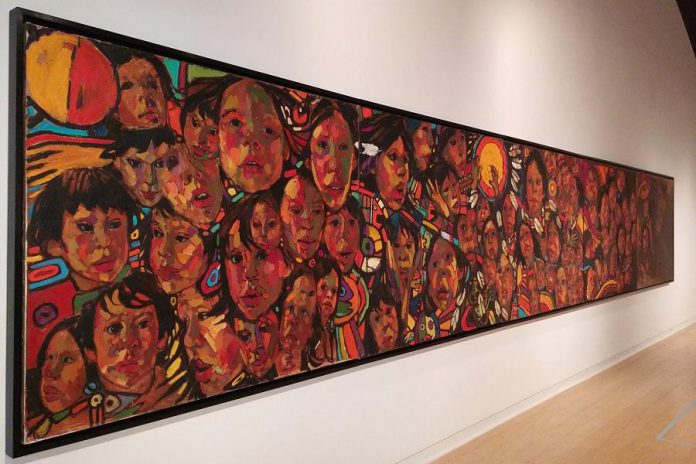 March art themes include local art focus with the opening of three exhibits at the Art Gallery of Peterborough, personal and cultural representation through (self) portraiture at Artspace, educational opportunities for March break at the Art Gallery of Peterborough and the Art School of Peterborough, music and classes at Gallery In The Attic and the Peterborough Darkroom Project, a virtual tour of Christensen Fine Art, and a note that Evans Contemporary will be on hiatus for the month.
---
Art Gallery of Peterborough opens blockbusting exhibits with local focus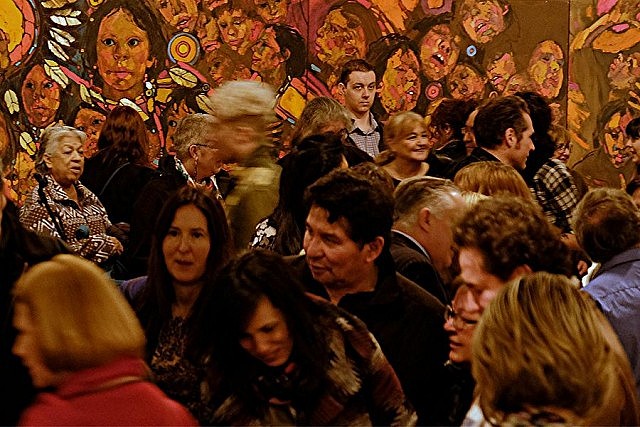 Three new exhibits recently opened at the Art Gallery of Peterborough (AGP) to a packed house: "Arthur Shilling: The Final Works" (curated by William Kingfisher), "Rebecca Padgett: Mud and Stardust", and "Wayne Eardley: Caribou I" (curated by Fynn Leitch). All three exhibits run until Sunday, May 22nd.
Balance and tension make for great shows, and this trio see-saws with reverence. The main gallery is grounded in a retrospective celebration of the vigorous final years of visionary indigenous painter Arthur Shilling, while on the upper ramp Wayne Eardley's photographs eulogize faces and places from one of Peterborough industrial giants: General Electric. In between on the middle ramp, Rebecca Padgett's abstract, elemental works provide open-ended contemplative space between two intense and meaning-laden exhibits of portraiture.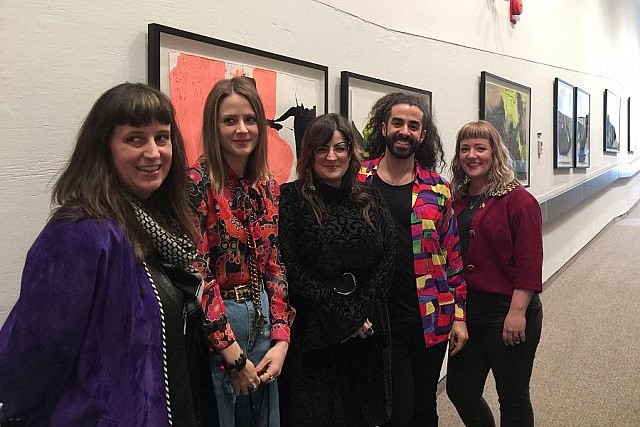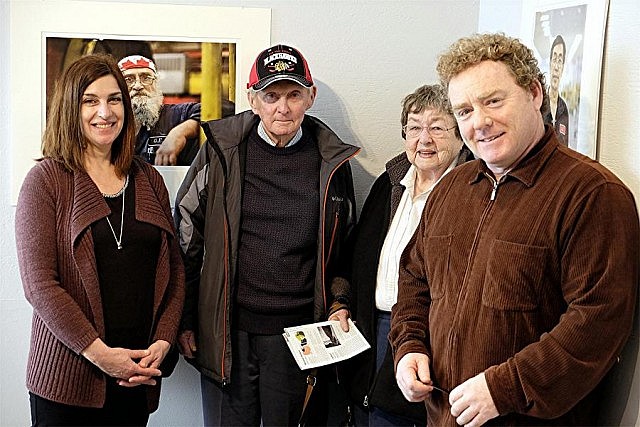 From March 14th to 18th, the AGP is also offering March Break Art Camps for children. Check out their website at agp.on.ca for a breakdown of the daily activities and costs.
The Art Gallery of Peterborough offers free admission, barrier-free access and a Gallery Shop at 250 Crescent Street in downtown Peterborough. Parking is available in the Del Crary lot. For more information, call 705-743-9179.
---
Identity politics on display and at work this month at Artspace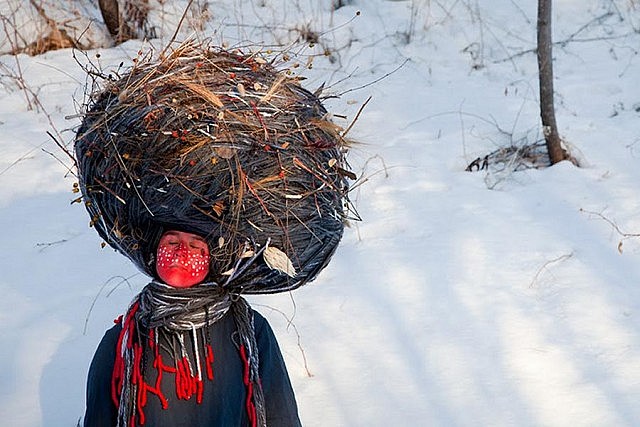 The new show at Artspace brings us work by OCAD graduate and Ottawa-based artist Meryl McMaster.
The hybrid artworks — part photography, part sculpture, and part performance — explore the complexity that is identity formation, via representations of McMaster's own part-Indigenous part-European self journeying through gorgeous dream-like scenarios. Opening on Friday, March 4th from 7 to 10 p.m., the show runs until April 16th. There will be a curatorial talk with Artspace Director Jon Lockyer on Thursday, March 31st at 7 p.m.
Also happening under Artspace's auspices is "The Art + Feminism Wikipedia Edit-A-Thon" on Thursday, March 10th, from 3 to 7 p.m at Traill College's pub The Trend (315 Dublin St., Peterborough). The Edit-A-Thon aims to disrupt the gender gap amongst Wikipedia's editors and entries about female artists and feminism by bringing together anyone interested in the work for communal editing sessions. Bringing your own laptop is advisable, but first timers are welcomed to this off-site event.
Artspace is located at 378 Aylmer Street in downtown Peterborough and offers barrier-free access (to all but Gallery 2, formerly known as the Mudroom) and free admission during regular open hours: Tuesday to Friday from noon to 6 p.m. and Saturday from noon to 4 p.m. Parking is available in the municipal lot on Hunter Street between Aylmer and George. For more information, call 705-748-3883 or visit artspace-arc.org.
---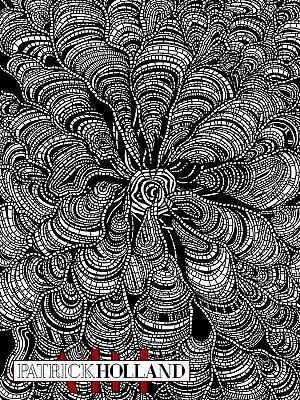 Black and white work at Black Honey Desserts
Patrick Holland is an emerging local artist whose newest work is currently on display at Black Honey Coffee House on Hunter Street until Monday, April 4th.
His unique graphic style combines contour drawing with notes of psychedelia and sci-fi to create startlingly true to life portraits and exquisite abstract compositions.
Working mostly freehand in ink, the initially tiny drawings are later enlarged up to poster size with remarkably little loss of clarity.
Accordingly, the show features a variety of prints in varying sizes and price points, as well as limited edition colouring books for sale.
For more information about Patrick's work, visit patrickhollandart.com.
Black Honey is located at 221 Hunter Street West in downtown Peterborough. It's open from 8 a.m. to 10 p.m. Monday to Thursday, 8 a.m. to 11 p.m. on Friday, 10 a.m. to 11 p.m. on Saturday, and 10 a.m. to 6 p.m. on Sunday.
For more information, call 705-750-0014 or visit www.blackhoneydesserts.com.
---
Artathon works on display and March Break Camps at the Art School of Peterborough
On February 27th, the Art School of Peterborough (ASOP) held their 6th annual Artathon, raising over $3,000 to support their non-profit organization and ongoing programming. The works created in the 12-hour art making marathon are now on display at The Launch Gallery on Charlotte Street.
True to its name, ASOP is all about classes and March is no exception: with a slate of activities planned for their March Break Camps — as well as ongoing classes for kids, teens, adults and even couples —, there is truly something for everyone to enjoy at ASOP!
The Art School of Peterborough and Launch Gallery is located at 174A Charlotte Street, a half block west of the intersection of George and Charlotte Streets. The Tunnel Arcade can also be accessed from the Simcoe street entrance to the Charlotte Mews. Metered parking is available on Charlotte Street, and in the Pay-As-You-Go lot off Simcoe Street. The school is open from 10 a.m. to 5 p.m. from Tuesday to Saturday.
For more information and a schedule of classes, visit artschoolptbo.org.
---
Music, black and white photography classes, and ongoing group show at Gallery In The Attic and the Peterborough Darkroom Project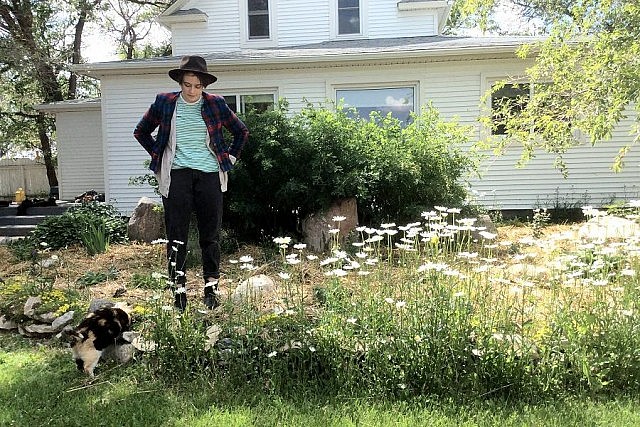 Held over from February, the ongoing group show at Gallery In The Attic (GITA) features work by David Brown, Jamie Campbell, Angie Chapman, Elizabeth Dell, Holly Edwards, Judith Graham, Chey Greig, Rob Hailman, Gwyneth Fischer, Gail Nicholson, Paul Oldham, Mary Scheller, and Joe Stable.
The Peterborough Darkroom Project (PDP) offers its next introductory session for black and white film photography basics on Saturday, March 12th from 2 to 5 p.m.
Music will fill the gallery again on Saturday, March 19th at 8:30 p.m. with soulful singer-songwriters Ellen Froese from Saskatoon and Peterborough's own Kendall Sullivan. The cost is $10 at the door but seating is limited, so RSVP on Facebook.
GITA and PDP offers free admission, and is located up two flights of stairs on the third floor at 140-1/2 Hunter St. W. in Peterborough. Parking is available on either Water or George Street. Open hours are Tuesday to Saturday from noon to 5 p.m. For more information, visit the new website at www.galleryintheattic.com.
---
Ongoing group show at Christensen Fine Art, virtual tour, and video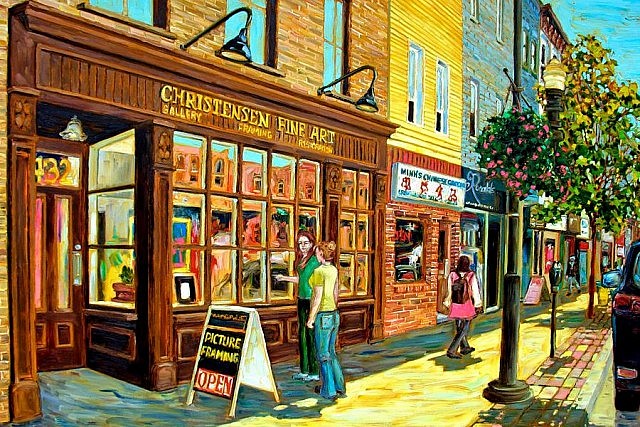 The 2016 Midwinter Group Show at Christensen Fine Art continues, featuring works by JoEllen Brydon, Marilyn Goslin, Rebecca Last, Anne Renouf, and others.
As well as free admission to their fine art showroom, Christensen Fine Art offers professional art services including framing, restoration, and art photography and documentation. You can now take a 360° virtual tour of Christensen Fine Art via Google Maps:
Christensen Fine Art also has a new video outlining their services. The video was produced by Patrick Stephen, a young entrepreneur from Millbrook, of Stephen Digital. Last year, Patrick made the news (including a feature in The Toronto Star) when he won Atria's Peterborough Historic YMCA Photo Contest.
Located at 432 George Street in downtown Peterborough, the gallery at Christensen Fine Art is open Monday to Friday from 10 a.m. to 5:30 p.m. and Saturdays from 10 a.m. to 4 p.m. Pay parking is available along George Street. For more information, visit www.christensenfineart.com.
---
Hiatus for Evans Contemporary
And finally, Evans Contemporary, located on the 3rd floor at 129-1/2 Hunter Street West in downtown Peterborough, will be dark in March — with a new to-be-announced show opening in April.