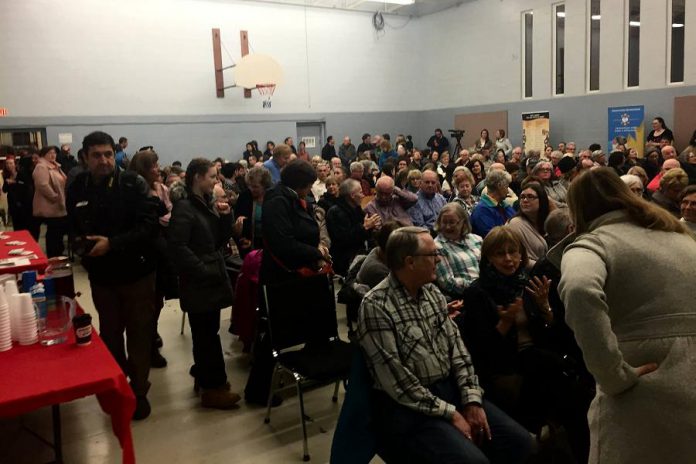 Around 100 people attended a fundraising dance for the Lakefield Refugee Sponsorship Project (LRSP) on February 26 at the Lakefield Legion, raising $4,300 through a combination of ticket sales, silent auction proceeds, and donations.
"We're so pleased with the success of our first event," says Sheila M. McRae, Chair of LRSP. "It shows what a generous community we live in. Canadians want to extend a warm hand of friendship to newcomers, particularly refugees fleeing conflict zones."
Combined with previous donations and grants received, LRSP has now raised over $11,600 — putting the organization over a third of the way toward its $30,000 goal.
LRSP is a grass-roots group established to coordinate the work involved in refugee settlement, which includes housing, health care, education, transportation, language training, and other issues.
The New Canadians Centre Peterborough has provided direction and leadership to LRSP, as well as other similar private refugee sponsorship groups in the area. Private sponsors are groups of Canadians or organizations that come together to provide assistance and support to refugees approved to settle in Canada.
Research has found that privately sponsored refugees fare better economically than government-sponsored ones, relying less on taxpayer-funded programs and consistently earning a higher income.
Many sponsorship groups represent faith-based communities, ethno-cultural groups, and settlement organizations. LRSP, which includes members from across the Lakefield community, operates as a ministry of St. John the Baptist Anglican Church.
If you wish to make a donation to LRSP, send a cheque to St. John the Baptist Anglican Church (81 Queen St., Box 217, Lakefield, ON K0L 2H0) with the notation "LRSP" on the memo line. Tax receipts will be issued for all donations over $25.
For more information on LRSP, visit their Facebook page.