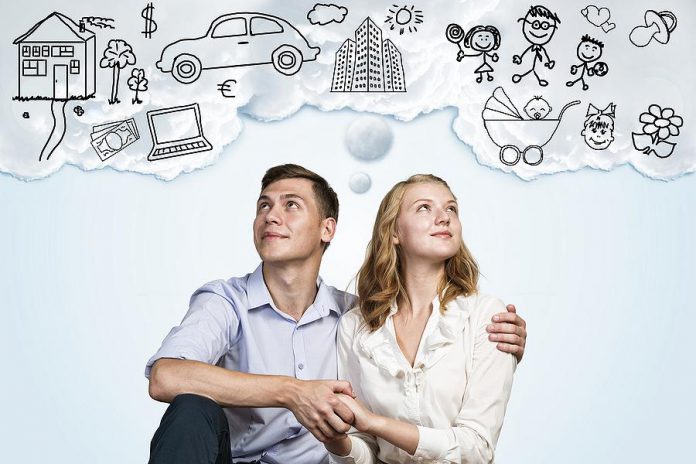 While there are many mysteries in the world, Peterborough's Kathy McConnell says mortgage brokering doesn't have to be one of them.
While the owner and broker of Mortgage Plus (329 Reid Street, Peterborough, 705-745-7334) admits some people don't understand the concept of mortgage brokering, she says it's not that complicated.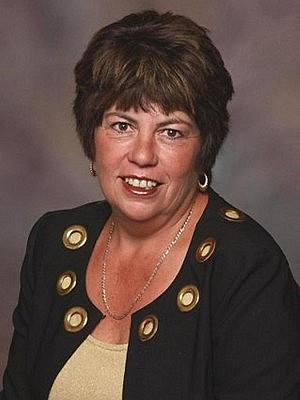 "It's one-stop shopping for a mortgage," Kathy explains. "If a client qualifies at the bank, we can shop for the best rate and mortgage and many times can get a better rate at no charge to the client."
The two key components of a typical mortgage brokering transaction are lenders and borrowers. Mortgage Plus will match the best lender with the borrower to suit everyone's needs.
"I match the right house to the right lender to the right borrower," Kathy says.
If borrowers don't qualify for bank financing, Mortgage Plus can offer them a private mortgage for a commission while working on improving the borrower's credit for a future bank mortgage.
In fact, Mortgage Plus does a lot of credit repairs and counselling for clients — and that is a free service.
Kathy, who has been a broker for much of her professional life, describes the type of people who benefit from a private mortgage through Mortgage Plus.
"Our clients include people who have tarnished credit, run their own business, are between jobs but have equity in their homes, or need to consolidate their debt," she says.
"There are also people who own unique properties the banks do not like to finance, like vacant land, hunt camps, construction financing, cottages, small commercial mortgages, or someone buying out a partner on a matrimonial home."
When you're looking for a mortgage, there are two categories of lenders: the "A lenders" (banks) and the "B lenders" (trust companies and private lenders).
"The A deals are on the institutional side," Kathy says. "Then there's the B business, say for somebody who's self-employed, doesn't show any income on their income tax, or has credit issues — but you can tell they're paying all their bills and they want to own a house. With a good down payment, we are able to finance them."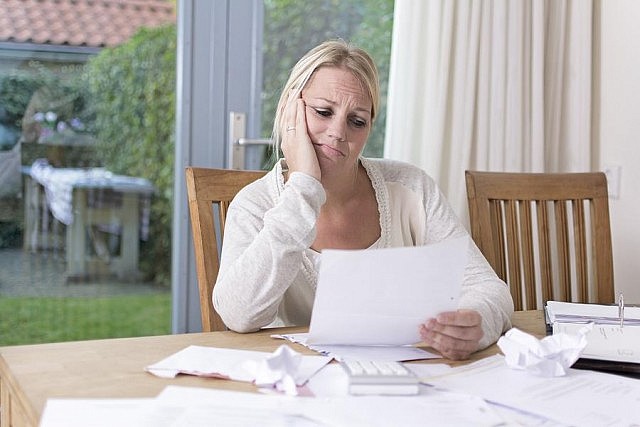 A banker for 10 years with Royal Bank in Calgary, Kathy brokered for two years with another firm before starting Mortgage Plus 25 years ago. First located on Aylmer Street, it's now at its fourth Peterborough location on Reid Street, where it's been for the past 15 years.
According to Kathy, changes in the ways mainstream banks arrange mortgages have benefited her business.
"If you contact Mortgage Plus for a mortgage, we can do the application within 10 to 15 minutes and tell you what you do and don't qualify for," she says. "If you want to go to the bank, you have to get an appointment, which is usually a few days away. Then you have to wait for them to get back to you with a yes or no."
Even so, Kathy maintains she's not in competition with banks. In fact, she readily sends them mortgage business when that works best for a client. And banks often refer people to her.
"If people qualify for a bank deal, that's great," she says. "If not, I can usually give them an option of a private mortgage if they have enough equity."
A private mortgage is often the only option for people who have a tarnished credit history, until they can improve their credit.
"We can get them private lending for a couple of years," Kathy explains. "We will counsel them on credit to improve their future borrowing situation from the bank. Private lending is usually a shorter-term mortgage until they qualify for a bank rate."
"Some people who want to buy another house have their existing house free and clear — but they haven't sold it yet," she adds. "If somebody needs financing, they usually need it quickly because there's always another offer coming in. They might be a really good client with good credit, but their bank doesn't want to finance the new home without a down payment. We'll give them the mortgage until their existing house sells."
Another factor that brings borrowers to Kathy's door is what she describes as banks' unwillingness to provide mortgages for "any property that doesn't fit the little box" — such as vacant land, hunt camps, and farm property.
"Banks often will not finance a small commercial mortgage, such as a property that has a business downstairs and residential upstairs," she says. "We do a lot of that business. We have really good commercial clients who don't want to go to bank because every year the bank wants their financial statements and pulls them in and say you're doing this and you're doing that. I've got clients that would qualify at the bank but just want a nice private mortgage so they don't have any hassles."

Once a deal is brokered between a private lender and a borrower, Mortgage Plus is always there to assist both the lender and the borrower. It is a personalized service where we are just a phone call away.
"We look after our lenders, but we look after our borrowers too," Kathy adds. "If the borrower has an emergency and needs the lender to hold a payment for a few days, we usually can accommodate the client".
Another benefit of using a mortgage broker is that it reduces the number of inquiries against your credit — which can have a negative impact on your credit score. Mortgage Plus can make a single credit inquiry, sending the results to many lenders to find the best deal for you.
Kathy notes her business is governed closely by the Ontario Ministry of Finance, much the same as banks are. The Financial Services Commission of Ontario (FSCO) licenses mortgage brokers, who have to meet specific education, experience, and suitability requirements.
Mortgage Plus provides financing for both first and second mortgages and, while they usually don't provide loans, they can if you have property as collateral.
Aside from having access to private lending, the appeal of going through a mortgage broker can be summed up in one word: service.
"People will phone me at night and say, 'I got turned down by the bank. I've got this, I've got that. Why couldn't I get a mortgage?' I can usually tell them right there why."
This kind of extra personal service is why there's the "Plus" in her company's name.
On a personal level, Kathy cites every day as being different as a continued attraction for her, noting no two deals are the same.
Kathy (FSCO license number M08001542) can be reached during business hours, 9 a.m. to 4 p.m. from Monday to Friday, at 705-745-7334. After hours, she's available on her cellphone at 705-741-6730. Her email address is kmcconnell@mortgageplus.ca.
For more information about Mortgage Plus (FSCO License number 10407) and the services it offers for borrowers and lenders, visit www.mortgageplus.ca.