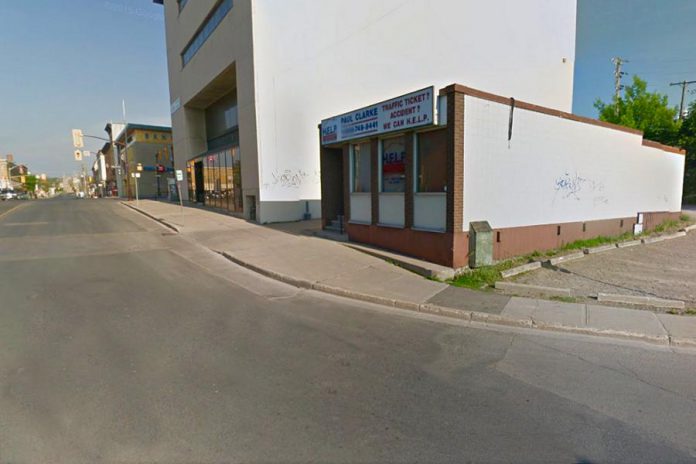 The City of Peterborough Public Art Program and the Peterborough Downtown Business Improvement Area (DBIA) have announced the first two sites for public art murals in downtown Peterborough.
The mural site for 2016 is Highway Enforcement Legal Protection (H.E.L.P.), a paralegal business located on the southeast corner of Simcoe and Queen Streets. The location is on a public transit route and also close to the bike path at nearby Millennium Park.
The mural site for 2017 is the YES Shelter for Youth and Families, located on Brock Street.
The Public Art Program and DBIA issued a request for expressions of interest in January, and received responses from 17 property owners in the city's core for a total of 22 site proposals.
A jury of community members — with expertise in contemporary art, architecture, design, history, and cultural tourism — examined the suggested locations and assessed them for visibility and impact of location, accessibility, and engineering requirements.
The City's Arts, Culture and Heritage Committee (ACHAC) received the jury's findings on March 10th and identified a list of preferred project sites and recommendations, resulting in the selection of the first two mural sites.
A call for artists for the 2016 mural at H.E.L.P. is expected to be issued in late March.