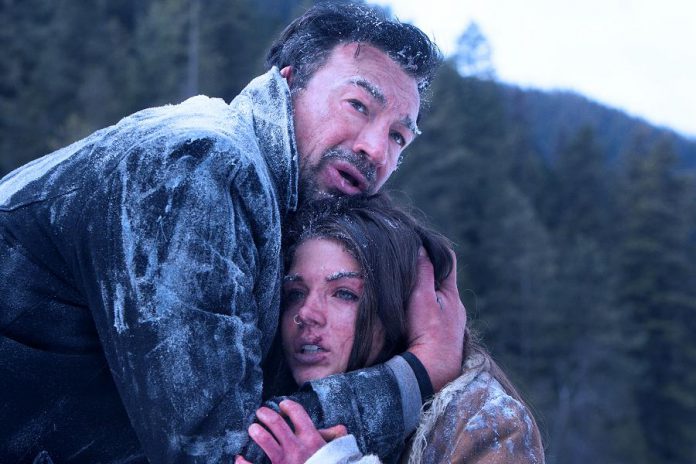 Chad Maker and Kirk Comrie of A71 Entertainment are once again bringing a big-screen independent film to Peterborough, with a screening of the adventure-thriller Numb at the Market Hall on Wednesday, March 23, 2016.
"Last year we launched the Canadian Indie Film Series as way to shine the spotlight on the new talented filmmakers emerging in Canada," Kirk says. "The audience response was great, so we have continued it for a second year."
Last May, the two Thomas A. Stewart Secondary School alumni brought the indie comedy Pretend We're Kissing to the Market Hall.
The first film in this year's Canadian Indie Film Series is the adventure-thriller Numb, starring Jamie Bamber (Battlestar Galactica, Law & Order UK), Marie Avgeropoulos (Tracers, The 100), Aleks Paunovic (iZombie, This Means War) and Stefanie von Pfetten (Cracked).
Numb is helmed by first-time feature director, Jason R. Goode, and the screenplay, written by Andre Harden, was developed with the support of the Praxis Centre for Screenwriters.
The film is produced by Canadian Film Centre alumnus Dylan Jenkinson along with Robyn Wiener (Black Fly, Lawrence and Holloman). The film was an official selection for both the Busan International Film Festival and the Whistler Film Festival in 2015.
"We scout for films at film festivals across the country and we found Numb at the Whistler Film Festival last December," Chad says.
"The film looks stunning and the performances are great — so we knew we wanted to put it in our series and share this thriller with audiences across the country," he adds.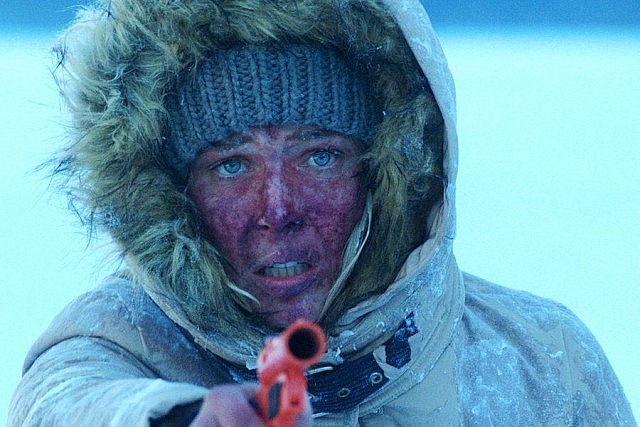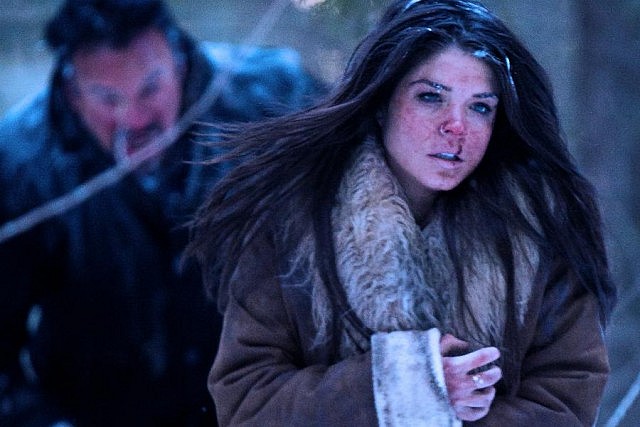 Having grown up in Peterborough, Chad and Kirk want to make sure residents here have a chance to see high-quality Canadian films.

"It gives us a special kick to bring movies like this back to our hometown," Chad says.
Numb follows the story of a couple in financial distress who discover GPS coordinates that promise to lead to stolen gold coins.
But when they partner with a pair of mysterious hitchhikers to enter the remote winter wilderness and recover the coins, it proves much more difficult than any of them imagine.
"Numb is an exploration of pride," director Goode explains. "All four main characters have a unique version of pride that's driving them — it's in the DNA of the film, even though its main intent is to be an exciting, intense thriller."
The film's stunning cinematography is credited to Winnipeg native Jan Keisser (Fright Night, The X-Files: Fight the Future, The Fast and the Furious: Tokyo Drift, Fido).
"He's one of the great cinematographers, known for his amazing landscapes," Goode says. "There are some shots he set up — I couldn't imagine they would look that way."
Numb screens at 7:30 p.m. on Wednesday, March 23rd at the Market Hall Performing Arts Centre (140 Charlotte St., Peterborough, 705-749-1146).
Goode and his producer Dylan Jenkinson will Skype in from Vancouver after the Market Hall screening for a live Q&A with the audience.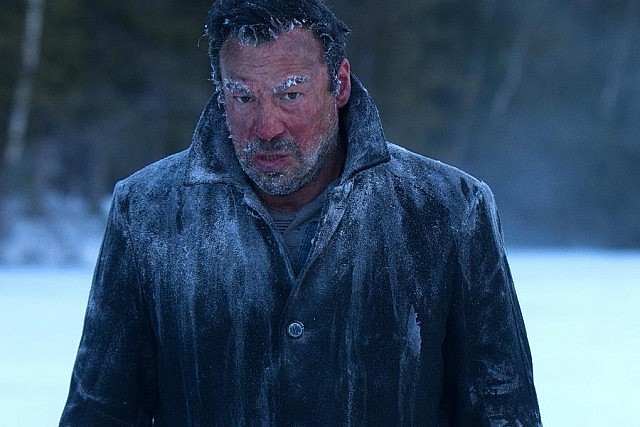 It's rumoured that star Aleks Paunovic may join them — if his schedule of shooting for the upcoming Syfy Network TV series Van Helsing permits.
Numb has sold out at screenings in Vancouver and Winnipeg, and reached the top five in box office for Canadian films last week after screenings in Toronto, Whitby, Kelowna, Ottawa, Nanaimo, Vancouver, Winnipeg, Saskatoo, and Regina.
You can follow the Canadian Indie Film Series on Facebook and on Twitter @cdnfilmseries or visit www.CanadianIndieFilmSeries.com. For other A71 films, visit www.A71entertainment.com.
---
Numb Official Trailer