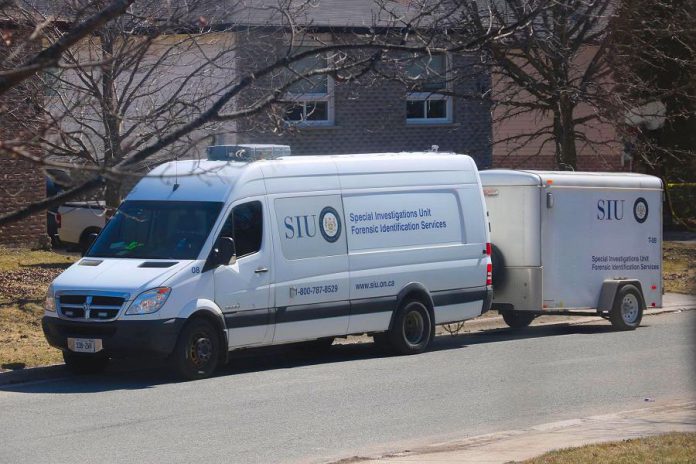 At a March 21 media conference, Peterborough Police Service provided an update of the March 18th shooting of a man at a Middlefield Road residence in Peterborough as well as the homicide investigation after a 52-year-old woman was found dead at the scene.
On Friday, March 18, 2016 at 11:45 p.m., the Peterborough police arrived at a residents on Middlefield Road in Peterborough as a result of a call regarding a disturbance at the home.
When officers arrived, they encountered a 25-year-old man with a knife. Officers fired shots and the man was wounded.
The man was subsequently rushed to Peterborough Regional Health Centre and then transported by ambulance to St. Michael's Hospital in Toronto. He underwent emergency surgery and is currently in stable condition.

Police discovered a deceased 52-year-old female at the scene, who they have now identified as Cindy Torbar.
Members of the Peterborough Police Service's Criminal Investigations Unit have issued an arrest warrant for the 25-year-old man in Torbar's death. The man, whose name will be released once he has been arrested, is a student attending post-secondary education in Peterborough who was a tenant in the victim's home.
Police are not seeking any further suspects in this incident and there is no threat to public safety at this time. They anticipate remaining at the residence on Middlefield Road for another 48 hours.
The Special Investigations Unit is conducting an investigation related to the injuries sustained by the 25-year old male.