There may be mounds of dirt and holes in the pavement right now, but merchants in downtown Millbrook want you to know that they are still open for business and ready to serve you with a smile.
You might wonder why, in the chaos of construction, downtown Millbrook merchants would remain so positive. It's because the construction means the downtown revitalization strategy for Millbrook is under way, and the results will be worth it.
Back in July 2012, the Township of Cavan Monaghan launched a revitalization project for downtown Millbrook and formed a multi-partner committee, which used surveys, market threshold analysis, focus groups, business inventories, and community design workshops to gather feedback from businesses and the community on how the downtown could best be rejuvenated.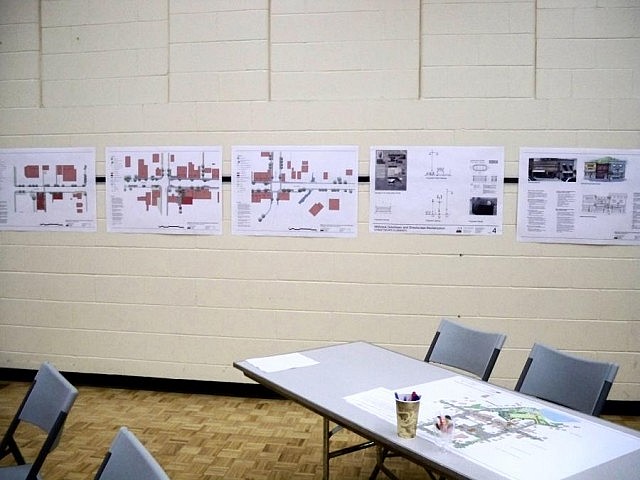 As part of the strategy, landscape architects Basterfield & Associates developed a preliminary design concept as well as recommendations for streetscape and design guidelines. Township Council formally adopted the strategy in July 2013.
In early April this year, the Township commenced the King Street reconstruction project taking place on King Street East between Tupper Street and Union Street. The project includes infrastructure upgrades — the replacement of the existing watermain and services — as well as selected enhancements recommended as part of the Basterfield & Associates streetscape and design guidelines.
When the reconstruction project wraps around the end of May, King Street will be furnished with resurfaced asphalt with new line markings, as well as new crosswalks with painted markings, painted bump outs, new sidewalks, impressed concrete instead of brick pavers, street trees, and upgraded streetlights.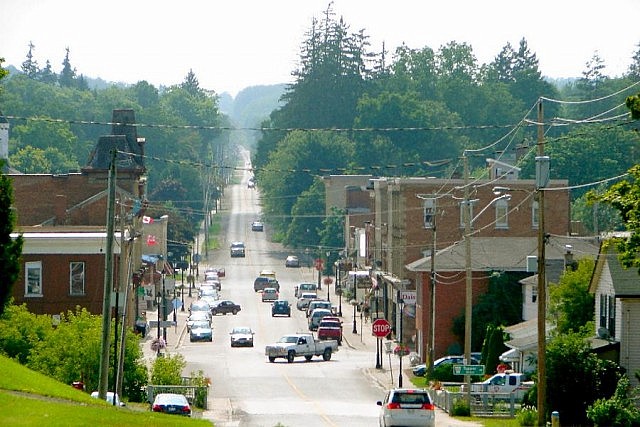 If you haven't visited Millbrook before, you're in for a treat. Only 15 minutes southwest of Peterborough in the beautiful rolling hills of Cavan Monaghan Township, Millbrook is a culturally diverse vibrant village with a rich heritage.
In 1816, John Deyell came from Ireland to the area and realized Millbrook's many streams made it an ideal location for a saw mill (hence the town's name), which he built on the same site where Needler's Mill stands today. Although the downtown had to be rebuilt after the Great Fire of 1875, it's changed very little since then.
There are more than 45 designated historic buildings in Millbrook — more per capita than any other Ontario town — making it the perfect destination for a walking tour (a full list of Millbrook's sites and descriptions can be found in a free pamphlet available in the village).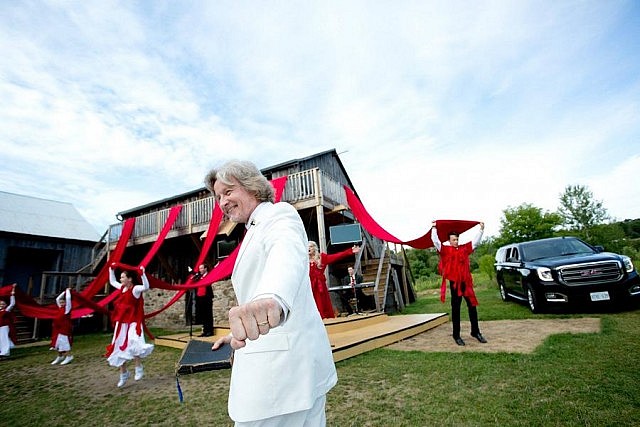 In fact, Millbrook is so picturesque that it's been a filming location for several movie productions. The 2011 CBC production Sunshine Sketches of a Little Town was filmed in Millbrook, as well as the films The Music Man, Ice Princess, The Town Christmas Forgot and A History of Violence (the 2005 David Cronenberg film starring Viggo Mortensen depicted the village as the fictional town of Millbrook, Indiana).
But there's more to Millbrook than just its heritage. It's also home to the acclaimed 4th Line Theatre, one of Canada's premier outdoor theatre companies that attracts thousands of theatre lovers to the area every summer, along with Millbrook Valley Trails. Millbrook is also part of the Kawartha Classics Cycling Tour — if you're cycling through Millbrook, make sure to stop in at the Pastry Peddler.
So don't let the dirt and disarray of the King Street reconstruction dissuade you from visiting downtown Millbrook. Many downtown merchants are offering specials and promotions during the reconstruction, and there's plenty of parking close by on side streets and the Millbrook Arena (follow the detour route signs).