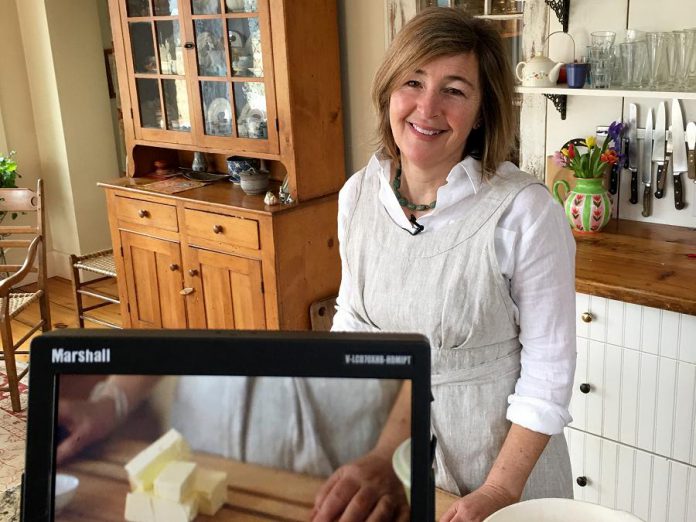 Danielle French, owner of South Pond Farms, is a busy woman. Between the weddings, workshops, supper clubs, and house concerts that are part of day-to-day life on South Pond Farms, she found time to speak with me about a new project: a reality television show.
Taste of the Country is a series on Makeful, a new lifestyle specialty channel owned by Blue Ant Media (the same company that owns Cottage Life Television) that celebrates the maker and do-it-yourself community. The series follows Danielle and her staff as they prepare for events on the farm, including themed dinners, butter tart bake-offs, beer tastings, and more.
"At first it seemed a bit strange," Danielle says, "but honestly, the people involved with filming were very respectful so great to work with and before too long, we hardly realized they were there."
The series was filmed from September to February, and premiered on Sunday, March 13th. There will be 13 half-hour long episodes offering a glimpse of farm life.

Those who live in the Kawarthas have another option to experience life at South Pond: attending one of the many events staged at the farm in person. South Pond Farms offers regular culinary workshops.
"Our next workshops are on whisky tasting," Danielle says. "Then for Father's Day, a cooking class with fire, meat and beer!"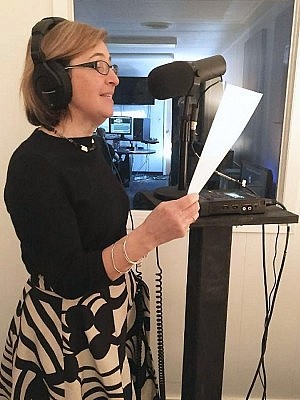 These workshops are an important part of Danielle's vision for the farm.
"It is my dream to be a destination for culinary experiences drawing people from all over this region and Toronto," she explains. "I believe we have something unique to offer here: a working farm, growing some of our own food, offering others a chance to be part of this creation and then in turn take something away with them — something they have created and experienced."
They also do a monthly dinner series, "Supper Club", which runs from May to October. Supper Club allows Danielle and the farm staff an opportunity to get creative with their food and decor.
In June they will present "A Taste of Morocco" and, in July, a Provence-themed dinner called "French Country in Bethany Hills". The cost for each is $55 per person, which includes dinner, music and taxes.
South Pond Farms is a place with impeccable food, gorgeous scenery, and tasteful homemade decor — which makes it perfect escapist reality television fodder. The fact that it's filmed locally makes it even more compelling.
Feel yourself getting sucked with the trailers below, then watch South Pond Farms in action every Sunday at 8:30 pm. on Makeful.
Southpond Farms is located at 1020 Gray Rd. in Pontypool. For more information, call 705-277-1649 or visit www.southpondfarms.ca.
The Makeful channel is available in Ontario from Bell, Cogeco, eastlink, Rogers, Shaw, and Shaw Direct. For more information on the Makeful, visit www.bemakeful.com/television.
---
Episode 1 Trailer: A Taste of the Country
Episode 2 Trailer: Southern Supper Club
Episode 3 Trailer: Beer Tasting