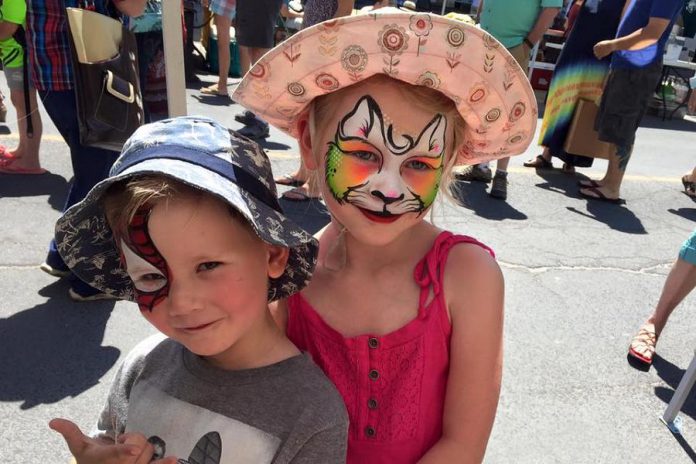 Faces by 2
Faces by 2 just opened their new retail studio last week.
Owners Rosie Salcido-Schmidt and Evangelina Rodriguez do face and body painting, airbrush glitter and henna art, make up, and lashes. The new studio will also sell makeup and face painting supplies.
Stop in at the studio, located at 301 Aylmer Street in the Charlotte Towers, or find more information at www.facesby2.com or on Facebook.
---
Happy Palace Chinese and Canadian Food
Happy Palace Chinese and Canadian Food is a new restaurant in Peterborough located in the Hunter Ridge Plaza at the corner of Stenson Blvd and Brealey Drive, across the road from the entrance to Fleming College.
Owner Becky Dong has over 20 years' experience in the restaurant industry, the last nine in the Peterborough area. The menu consists of 10 combination plates, dinners for two, three, and four people, and 75 different menu items.
Brealey Drive is under construction, but you can still access the Happy Palace from both Brealey Drive and Spillsbury. For more information, call 705-874-2323.
---
Brian D. Bulger Insurance Services Ltd.
Brian Bulgar talks about Group Insurance

Brian D. Bulger Insurance Services Ltd. recently moved their offices to the southwest corner of Simcoe and Reid Street.
In addition, they've added the services of a financial planner. James Bisson, CFP, EPC can assess your personal and business circumstances, create a written plan to build wealth in your business and pay less tax, and provide a strategy on how to get top dollar if and when you decide to sell your business.
The new location is 353 Reid Street in Peterborough. Visit www.thelifeinsuranceguy.com or call 705-741-1400.
---
Generation Solar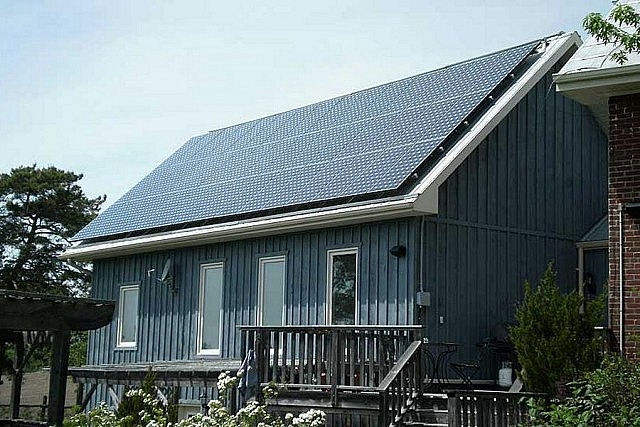 Generation Solar has also moved to a new location at 550 Gilchrist Street, near the corner of Park and McDonnel Streets.
Owners J.P. Pawliw and Simon Boone wanted to bring all of their operations under one roof. The new location provides a bigger and brighter space for warehousing, client meetings and parking, and is more conveniently located.
Generation Solar does residential and commercial solar energy installations and service in the Peterborough area. You can check out the new location at their open house this Friday (June 10th) from 4 to 7 p.m.
For more information, visit www.generationsolar.com.