When you walk into Delectable Fine Foods (13-550 Lansdowne St. W., Peterborough, 705-750-1200), the first thing you see is the cheese.
Three counters are stacked with marbled blues, creamy bries with soft white rinds, goat and sheep cheeses, and even a sheep's milk cheese from Italy aged in honey and covered in a thin layer of hay. There are glimmering heaps of olives and links of dry sausage, wedges of fruit cake, and creamy house-made beer and cheddar spread.
For owner Christel Rumgay, opening a fine food shop was a natural choice.
"I love food. I love to cook. I love to entertain. It just doesn't faze me. If I have 10 people, 20 people, Thanksgiving for 40 — it's fun for me."
Christel's talent for entertaining shines in her artisanal cheeseboards. The shop offers exquisitely presented cheese platters: you can either pay a deposit and borrow one of their boards or bring your own for them to fill.
Three, five or seven cheeses come with a choice of accompaniments including Castevetrano Olives, Cipolene Onions, and date and walnut cake.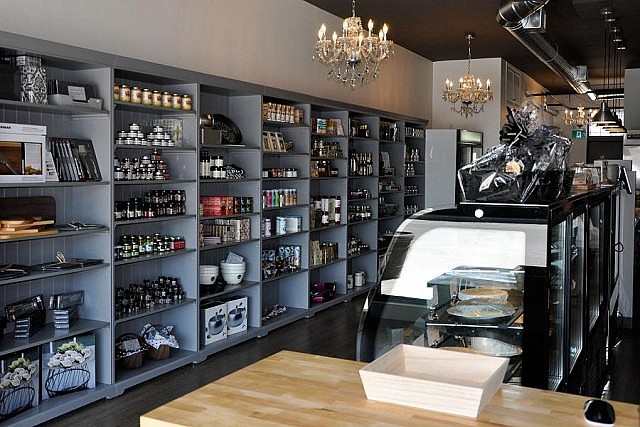 There are also picnic baskets with baguette, cheese, chocolate, artisanal soda, and dry sausage from Seed to Sausage in Sharbot Lake. Their dry salami with blue cheese and jalapeno is a personal favourite, salty and spicy with slightly crisp jalapeno. I would forgo the soda and pair it with a sweet white wine or cider.
The shelves are a curated selection of local and important goods. They are lined with tasting notes from Christel; just browsing the store offers an opportunity to learn about food.
The shop's Ontario-made selections include Peterborough-based chocolatier Mariposa Chocolates, Toronto coffee roaster Balzac's, Just Smoking sauces from Ottawa, and Ma's Kitchen candy from Brampton, among others.
There is also an impressive range of imported items. There are pastas and sauces from Italy and a range of hard-to-find French seasonings, including a Chardonnay salt that would perfectly finish poultry or frites. There are balsamic vinegars from Modena and olive oils from France, Italy, and Spain.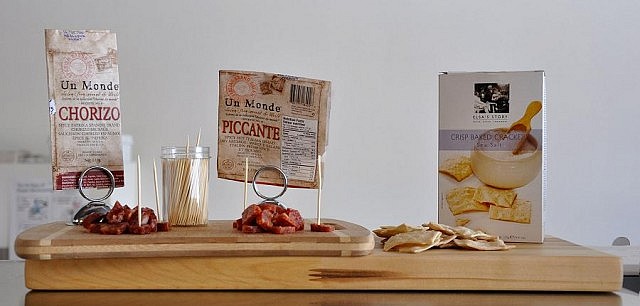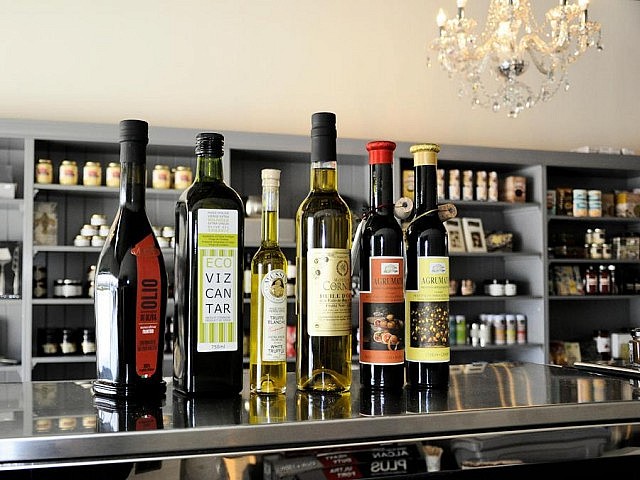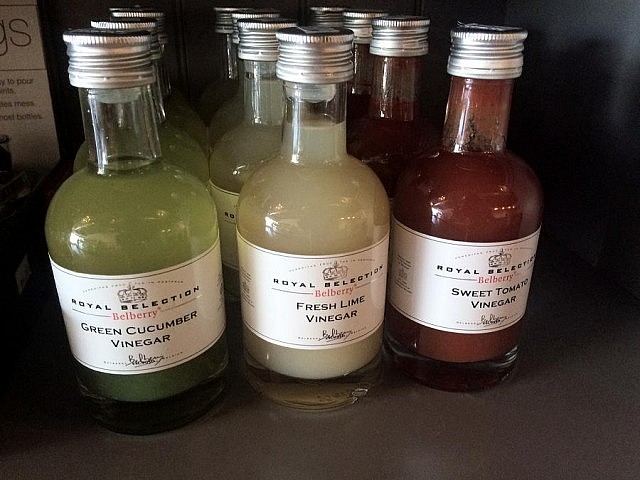 Delectable Fine Foods is having an opening with local dignitaries on Thursday, June 23rd, followed by a public grand opening party on Saturday, June 25th.
The grand opening will feature tastings and a chance to meet the cheesemaker from Mariposa Dairy, Pieter van Oudenaren, from 9 a.m. to 3 p.m.
"We carry their Lindsay Bandaged Cheddar, which has been received very well," Christel says. "We sample it all the time and, when we tell people that it's from Lindsay, they say 'Our Lindsay?!' It's full of flavour."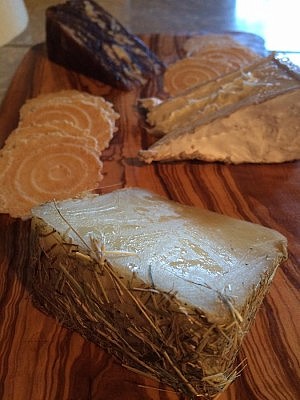 While Christel loves Ontario cheddar, her favourite is blue cheese.
"I have to say the Roquefort is probably one of my favourites. But then again, I like Roquefort before dinner, I like Stilton after dinner. Gorgonzola from Italy is beautiful. The Roaring Forties from Australia will knock your socks off. This week I'm bringing in the Cashel Blue from Ireland."
I took home the Pecorino Affienato, the Grand Creme Delin, and the Lankaaster.
The Pecorino Affienato is a sheep's milk cheese infused with honey and covered in hay. It's made at cheesemakers Il Forteto, based on a commune in Tuscany. The cheese is sweet and slightly herbaceous and looks fantastic on a cheeseboard.
The grand Creme Delin is a melt-in-your-mouth triple cream bloomy rind cheese from France.
The Lankaaster won the top honour at the global cheese awards in 2013, the "Supreme Global Champion". It's a Dutch-style hard cheese made by Glengarry Fine Cheese in Lancaster Ontario.
To accompany the cheeses, I chose the date and walnut loaf, which offered a sweet and earthy counterpoint to the creamy and salty cheeses.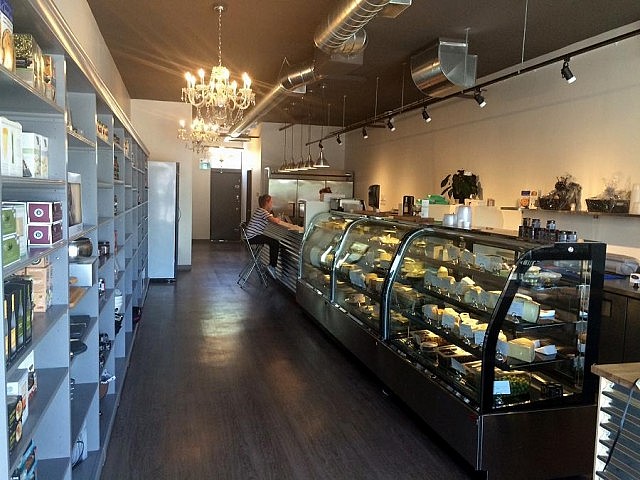 According to Christel, the reception for the new shop has been wonderful.
"I've only been here three weeks but I see the same faces returning and I think that's an amazing compliment," she says.
Delectable Fine Foods is open Monday through Saturday from 9 a.m. to 7 p.m., and on Sundays from 10 a.m. to 5 p.m.. You can order also cheese platters and picnic baskets online from their website at www.delectablefinefoods.ca.