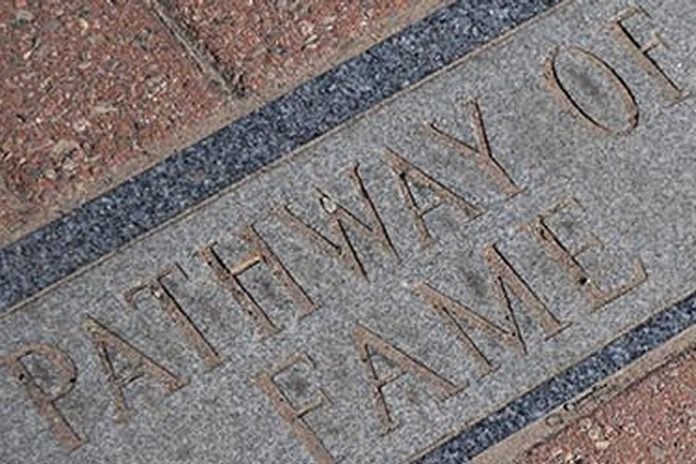 Peterborough's Pathway of Fame, which honours people from the area who have made contributions to the arts and humanities, has announced 11 new honourees to be inducted this fall — including Juno award winner Serena Ryder, former Peterborough mayor Sylvia Sutherland, former city councillor Paul Wilson, 4th Line Theatre artistic producer Kim Blackwell, local clown and musician Dan Fewings, and businesswoman and volunteer Erica Cherney.
Other honourees include businessman and author Mike Towns, music theatrical brothers Justin and Mark Hiscox, volunteers Dr. Jim and Anne McCallum, and visual artist Gene Canning.
The list of the 11 honourees, including the category in which they were nominated, is provided below.
Col. Samuel Strickland (1804-1867), the founder of Lakefield who established a school for pioneer farmers and wrote a memoir of his experiences as a farmer, is being inducted posthumously.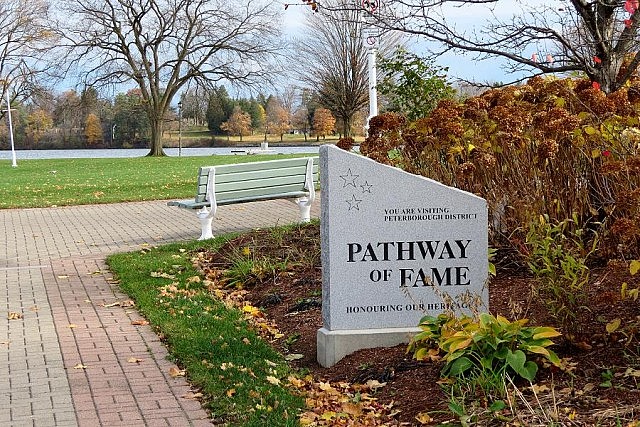 Chair of the Pathway of Fame board Kenn Grainger announced the honourees yesterday, which a selection committee chose from a total of 31 nominations. The honourees will be formally inducted at a free public ceremony on Showplace Performance Centre on Saturday, September 10, 2016.
The Pathway of Fame, located in Del Crary Park in downtown Peterborough, was etablished in 1998 to pay tribute to people, past and present, who have contributed their talents and abilities to arts and culture in the Peterborough area. Visit www.pathwayoffame.ca for more information.

---
Community Builder
Samuel Strickland

Sam Strickland was an orphan immigrant to Canada in 1825. He purchased property (now Nichols Oval) in 1829 and built his first house here.
Col. Strickland was an early advocate of assisted child emigration to Canada; by 1935 more than 900,000 young people came to Canada as "Home Children."
Sam Strickland was a leading citizen of the area and is recognized as being the founder of Lakefield. He was a member of Council of Douro Township and of Peterborough County.
Cultural Betterment
Sylvia Sutherland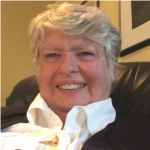 The 15 years Sylvia Sutherland devoted to being Mayor of Peterborough will in the main be considered her greatest legacy to the community.
She saved the historical Cox terrace on Rubidge Street and helped preserve the Peterborough Armouries.
Sylvia championed the Market Hall restoration, a proud symbol of our City.
Hutchinson House on Brock Street stands as part testament to our historical past through her efforts.


Mike Towns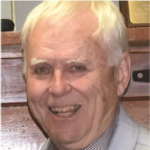 Just as his father and grandfather before him, Mike welcomed customers to the famous Towns General Store, established in 1892.
Mike Towns is known throughout the entire area as the successful, dedicated businessman, accomplished musician, and now its more recent Author-In-Residence.
His two books, While Minding the Store and I Mind the Time, chronicle the life and history of the early settlers and previous generations of Douro residents.


Paul Wilson

Paul's decade of service on City Council was marked by a civility combined with a constructive sense of humour to the workings of council.
His contribution to the well-being of Peterborough citizens is legendary.
Paul's volunteer work with Cogeco Television (well over 50 broadcasts a year) is well known and respected for the fairness and common sense he contributes to the programs in which he is involved.


Dramatic Arts
Kim studied with the best live theatre groups this country has to offer.
Her 10 years immersed in various positions at Peterborough's Union Theatre helped her determine the consuming love of theatre that would shape her future.
Kim Blackwell can now be accredited with being a veteran 4th Line director/producer as 2016 marks her 22nd season with the stalwart company. During those years, she directed 15 productions including 5 world premieres.


Dan Fewings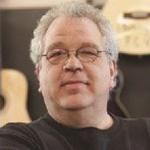 It is estimated Dan has volunteered over 1000 hours of music or clowning around to numerous functions, and that his comedic talents boarder on genius, making him sought after by numerous groups as performer, emcee and comic.
It would be safe to say that those with whom he has graced the bill (Linda Kash (POF 2015), Sean Cullen, Serena Ryder (POF 2016) and Rick Mercer to name a few) will concede that the billing could be just as meaningful the other way around!
Entertainment / Musical
Justin and Mark Hiscox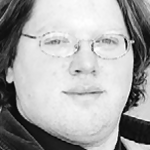 Justin is currently the Music Director and musician for St. James Players, 4th Line Theatre, Peterborough Theatre Guild as well as the Anne Shirley Theatre Company at Trent University.
Mark is a very talented musician, conductor, singer, actor and theatre director and has been at 4th Line Theatre for 17 consecutive seasons.


Serena Ryder

Releases such as "Just Another Day"; "If Your Memory Serves You Well"; "Weak In The Knees"; and "Is it OK" solidified Serena's popularity with industry and audience alike.
Awards — including prestigious Junos — began to reward Serena's song-writing and vocal gifts.
Then along came her hit "Stompa" and with it international stardom. Deservedly more Junos followed.
A highlight of a busy 2015 was her singing the Pan/Para Am Games official song, "Together We Are One."


Community Samaritan
Erica Cherney never gives up! Never gives up volunteering … never gives up giving of her time and expertise to causes she feels make the community a better place.
A contribution to Trent University was met with the University bestowing on her an honourary degree for her good works.
In 2000, Erica Cherney was named Citizen of the Year which joins a multitude of other various city and provincial awards.


Dr. Jim and Anne McCallum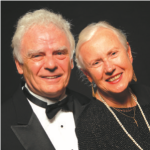 Dr. Jim and Anne McCallum formed the Friends of Honduran Children (FOHC) organization in Peterborough.
Through FOHC, Jim and Anne continually, in their own quiet unassuming way, provide free medical, dental, educational care as well as building homes and schools for needy children in that country.


Visual Arts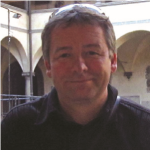 Gene Canning
One of his paintings currently hangs in the Rideau Hall exhibit among Canada's permanent art collection.
Gene Canning created and hosted "Journeys of an Artist", a weekly national PBS Network television program from 2003 to 2008.
Mr. Canning has been especially supportive of those with special needs disabilities, assisting them to develop their artistic abilities.


All photos supplied by Peterborough Pathway of Fame except where noted.