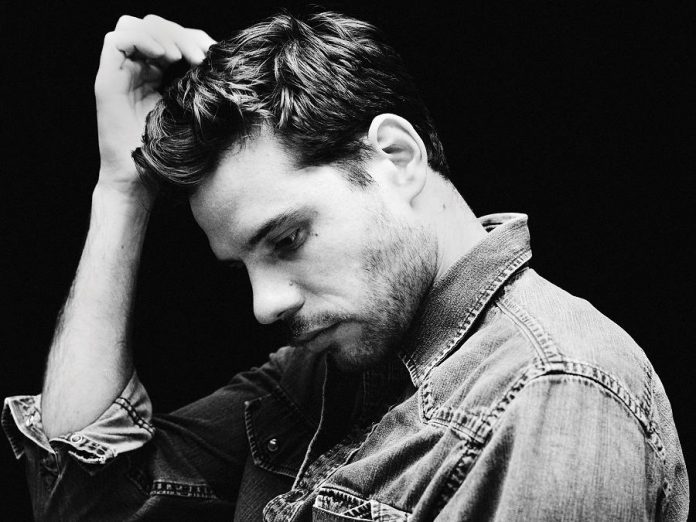 Acclaimed Toronto-based musician Bahamas will kick off the 2016 Peterborough Folk Festival with a concert at Showplace Performance Centre on Friday, August 19th. Local musician Nick Procyshyn, who the festival has named as their 2016 Emerging Artist, will open the show.
"I've been a fan for years and to have him kick off this year's festival is a really exciting moment for everyone involved," says Ryan Kemp, Artistic Director of the Peterborough Folk Festival.
The ticketed concert is a fundraiser for the family-friendly festival, which continues that weekend (August 20th and 21st) with two days of free concerts at Nichol's Oval. Festival organizers have also announced the full line-up of performers, which includes a high proportion of local musicians as well as some big names.
Musicians on Saturday include Born Ruffians, Yukon Blonde, Reuben and The Dark, Cris Derksen, Tim Moxam, Express and Co., The Kents, and Lonely Parade. Musicians performing on Sunday include Dan Mangan, Royal Wood, Fred Penner, My Son the Hurricane, The Slackers, Dub Trinity, Mayhemingways, Craig Cardiff, James Mckenty, Missy Knott, and Kate Suhr.
The free concerts take place on four stages at Nichol's Oval (Armour and Parkhill Roads in Peterborough) from 11 a.m. to 11 p.m. on Saturday and from 11 a.m. to 7 p.m. on Sunday.
There'll also be craft vendors, a large children's area with activities and performances, and a licensed pavilion with music. Several after-parties are a tradition at various downtown venues on both Saturday and Sunday evening.
It all starts with the kick-off concert headlined by Bahamas, the stage name for Toronto guitarist and songwriter Afie Jurvanen. Originally from Barrie, the Finnish-Canadian played with Feist, Howie Beck, Jason Collett, Jack Johnson, The Weather Station, and Zeus before launching a solo career in 2009 with his debut album Pink Strat.
He then released the critically acclaimed Barchords in 2011, followed by his latest album Bahamas is Afie in 2014 — which earned him JUNO awards in 2015 for Adult Alternative Album of the Year as well as the coveted Songwriter of the Year award. Bahamas has toured internationally with Wilco and Robert Plant, has appeared on Conan, and even wrote the new theme song for CBC Radio's q (he was the then-new host Shad's first interview).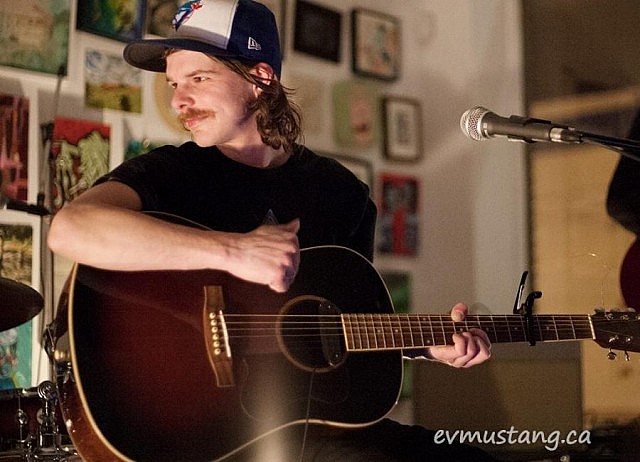 Peterborough musician Nick Procyshyn (pronounced "procession") will open for Bahamas at the kick-off concert, performing with The Bad Milk (Bryar Gray, Tai Timbers, Liam Wilson). The Peterborough Folk Festival has selected Procyhyn as their Emerging Artist for 2016. Procyshyn joins the ranks of past emerging artists that include the likes of Millbrook's own Serena Ryder.
The festival's kick-off concert takes place this year at Showplace Performance Centre instead of the Market Hall, and festival organizers hope the additional seating at Showplace will help increase ticket sales for the concert, since the kick-off concert is a fundraiser for the free festival that follows.
This year's Peterborough Folk Festival expands to two full days of free concerts at Nichol's Oval, and the line-up is an impressive roster of big names mixed with local talent: Bahamas, Dan Mangan, Born Ruffians, Yukon Blonde, Royal Wood, Fred Penner, The Slackers, Reuben and The Dark, Cris Derksen, Mayhemingways, Express and Co, Missy Knott, Lonely Parade, James Mckenty, Dub Trinity, Nick Procyshyn, My Son The Hurricane, Craig Cardiff, Kate Suhr, Charlotte Cornfield, New Grease Revival, Catfish Willie, Tim Moxam, Megan Bonnell, Evangeline Gentle, and Kunle.
For more information, visit the Peterborough Folk Festival website at www.peterboroughfolkfest.com.
---
"Lost in the Light" – Bahamas
"All the Time" – Bahamas
"Upon" – Nick Procyshyn and The Bad Milk