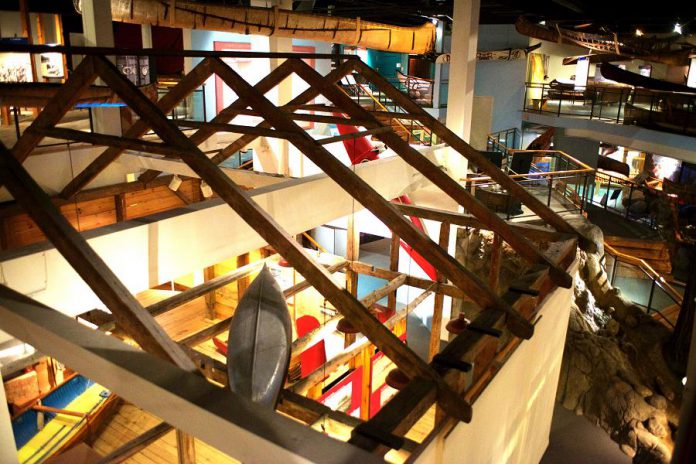 The pride of Peterborough and The Kawarthas, The Canadian Canoe Museum draws visitors from across Canada and around the world.
But even those of us born and raised in The Kawarthas might not be aware of everything the museum has to offer, so we thought you might enjoy our list of 15 things you may not know about The Canadian Canoe Museum.
And, with planning well underway to relocate the museum to the Peterborough Lift Lock, we can only imagine what new things The Canadian Canoe Museum will offer in the future.
---
1. Working artisan demonstrations
The Canadian Canoe Museum is a "working" museum in the truest sense of the word.
On weekdays, you'll find artisans hard at work weaving or carving paddles.
They're happy to pause their labour and chat with you about the work they're doing.
---
2. Adopt a canoe

People adopt animals to support wildlife conservation, but how about adopting a canoe to help preserve a unique piece of Canadian history?
For just $15 a month — less than the cost of three specialty coffee drinks — you can join The Canadian Canoe Museum's Adopt-a-Canoe program.
In return, you get a suitable-for-framing certificate of your adopted canoe, an individual museum membership (so you can visit your canoe anytime you like), and a tax receipt for $150.
Plus, if you want, the museum will add your name to the canoe's label.
It's a perfect idea as a unique and creative gift, especially a last-minute one since you can order it online. For more information, visit www.canoemuseum.ca/adopt-a-canoe, email adoptacanoe@canoemuseum.ca, or call 705-748-9153 x211.
---
3. Yoga

What's even better than a quiet paddle on a calm lake? Float + Flow Yoga at the museum!
The museum offers a weekly by-donation yoga class every Wednesday from 5:30 to 6:30 p.m., taught by the museum's Retail and Visitor Services Manager, Melissa Nagy (who's also a registered yoga teacher).
The class is suitable for all experience levels, and beginners are encouraged to attend. Bring your own mat and water.
For more information, visit www.canoemuseum.ca/float-flow-yoga/.
---
4. More than 100 canoes and kayaks on display

Founded in 1997, The Canadian Canoe Museum isn't as old as some might think. But it has more than 600 canoes, kayaks, and other paddled watercraft in its collection, with more than 100 on display for visitors.
The canoes and kayaks come from all parts of this country and represent much of our traditional heritage from coast to coast to coast.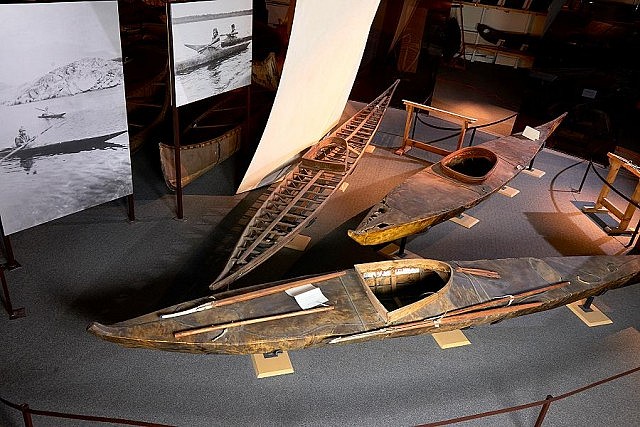 You'll see dugouts that were used by First Nations people in the Pacific Northwest, an impressive collection of bark canoes from the east, and skin on frame kayaks from the north. You'll also see canoes from the recent Pan Am games, wood canvas canoes manufactured in the region with names like Peterborough and Lakefield, and hundreds more representing the years in between.
People who visit rarely leave the museum without saying "Wow." And many find that through the self-guided tour through the museum's collections they are learning the history of Canada, through the story of the canoe.
---
5. A place for children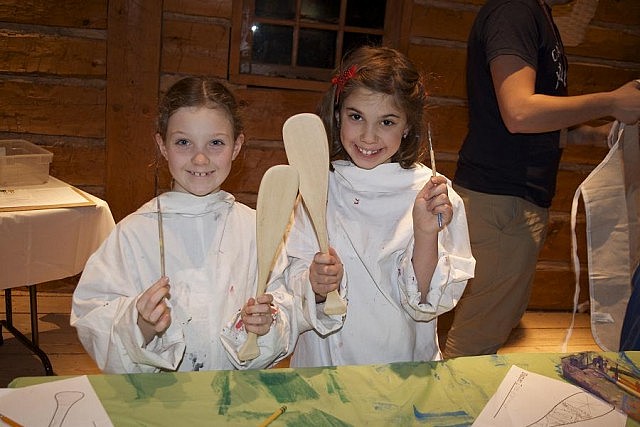 The Canadian Canoe Museum is a great place for the whole family. Right from the reception desk, children are welcomed with interactive activities, including a scavenger hunt.
There's also a reading corner, a puppet theatre, a canoe drum, a dress-up exhibit, a craft station, and even a rocking canoe! Kids can also sit inside a wigwam to sense what it was might have been like to live in a different type of home.
Museum staff members are eager to make sure each child experiences something unique about traditional life, while learning about the importance of the canoe to our heritage.
For more information, visit www.canoemuseum.ca/family-visits
---
6. Free admission on Thursday nights

If we haven't already convinced you that a visit to The Canadian Canoe Museum is well worth the price of admission, then check it out yourself — for free.
Every Thursday night, from 5 to 8 p.m., there's no charge for admission to the museum. Just walk right on in.
And if you're there at 7 p.m., you will be able to join the guided tour — also for free.
---
7. The Tumblehome Shop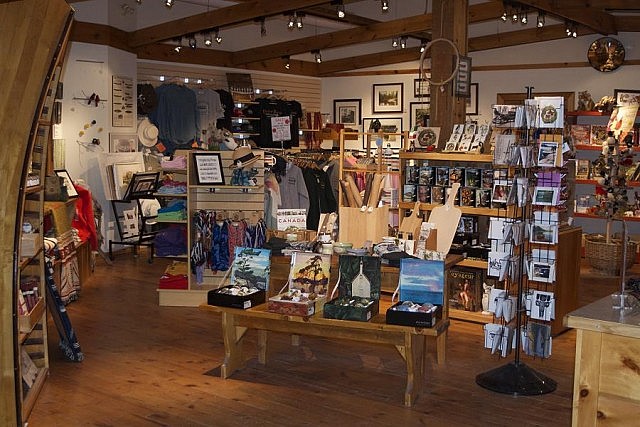 So often we find ourselves looking for a unique gift for a friend, a family member, or a visitor to town. Often people going on holiday want something uniquely Canadian to take as a hostess gift.
Well, The Tumblehome Shop at The Canadian Canoe Museum has those very unique items. Shop for anything from books and clothing, to jewelry, toys, cards, and one-of-a-kind Canadiana items.
You needn't pay admission to the museum to visit the store, either; you can just let the front desk know you're visiting the gift shop only. And, if you've bought a membership, you'll get a discount.
And the store is also available online at https://shop.canoemuseum.ca/xcart/ for your secure, 24/7 shopping pleasure.
---
8. Design your own visit

Did you know that you can book a custom workshop, tour, or canoe trip with The Canadian Canoe Museum?
Museum staff know that sometimes groups have special interests or would prefer an exclusive museum experience.
Staff members are happy to help design an exciting itinerary including time both in the museum and out on the water.
---
9. Virtual field trips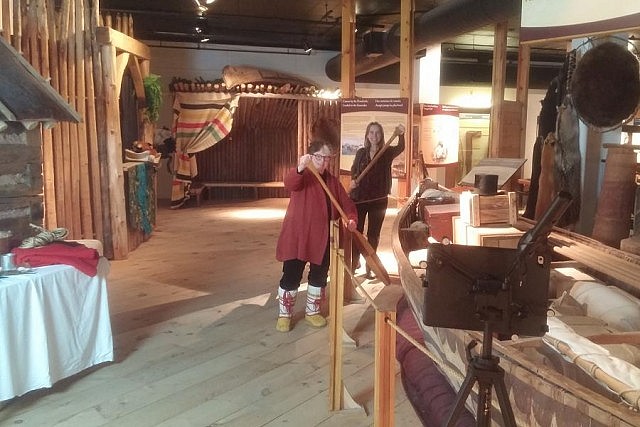 Beam me up, Scotty!
The Canadian Canoe Museum is the first museum in Canada to offer Virtual Field Trips through Skype and the Microsoft Educators Network.
The museum's award-winning education programs are now accessible to those who might not be able to physically travel to the museum.
---
10. Host your function at the museum

The Canadian Canoe Museum offers two flexible event spaces for a wide variety of functions.
Often they are rented by families for weddings or Jack and Jills, or by groups for banquets, galas, performances, news conferences, and corporate functions.
The open-concept Event Room accommodates up to 170 people in an atmosphere of light and neutral décor that is easily decorated.
The McLean/Matthews Gallery offers guests exclusive access to the largest collection of canoes and kayaks in the world and is often used to make a cocktail or appetizer event memorable.
Rental fees include access to the kitchen, audiovisual equipment and two museum staff who guarantee to offer accommodating, attentive service.
For more information, visit www.canoemuseum.ca/facility-rentals
---
11. Canoe and kayak paddling certification

The Ontario Recreational Canoeing and Kayaking Association (ORCKA) offers training and certification in all the skills required to make any canoe or kayak experience successful.
The Canadian Canoe Museum is proud to offer these certification programs in the heart of the Kawarthas, at the home of the most renowned collection of Canadian canoes and kayaks.
Training is offered through camps that are so popular that the museum has just added two new sessions. You can read all about them at www.canoemuseum.ca/paddling-camps/.
---
12. Special events at the museum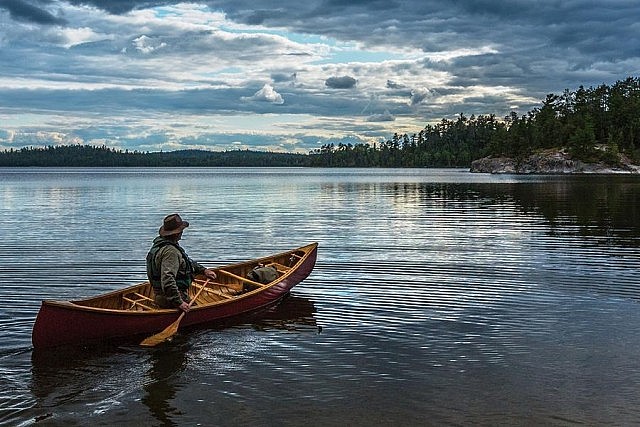 On August 27, 2016, The Canadian Canoe Museum will host the Reel Paddling Film Festival, an international film tour presenting the world's best whitewater, kayaking, canoeing, stand-up paddling and kayak fishing and paddling films of the year. The museum is one of 120 stops on the film festival's world tour.
For more information about the Reel Paddling Film Festival, visit www.reelpaddlingfilmfestival.com. Tickets will be available for purchase at the museum.
Then, on September 17th and 18th, the museum will host the first Uncommon Marketplace, a family-friendly public celebration of local artistic excellence. Hundreds of original, one-of-a-kind creations will be on display and for sale.
---
13. Donations are tax deductible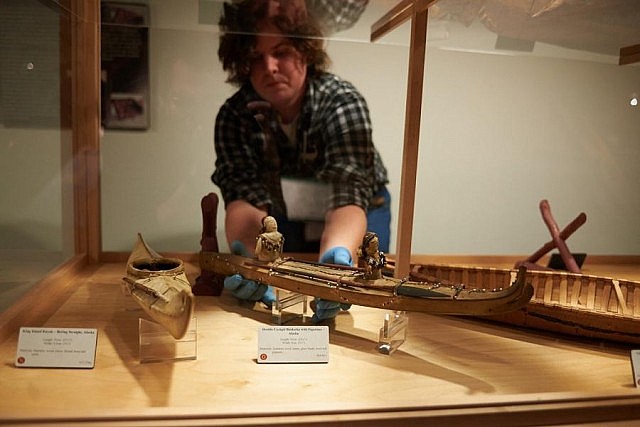 The museum is a private not-for-profit registered charitable organization, so your donations are tax deductible.
To donate to the museum, visit www.canoemuseum.ca/donate/.
If you wish, you can choose to where your donation will be directed. You can donate by credit card (VISA, MasterCard, American Express), PayPal, debit/Interac, or using a gift card.
---
14. Fully functional wood shop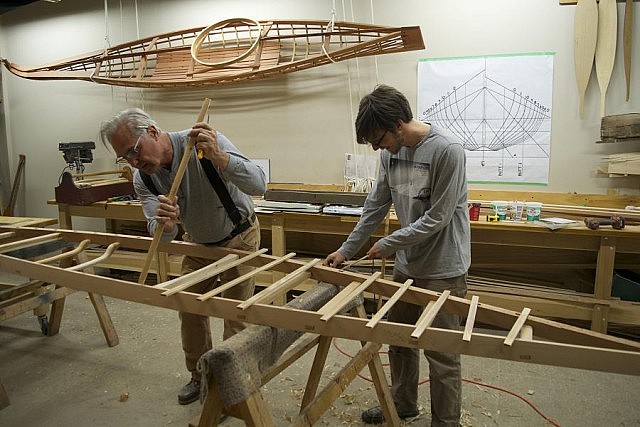 Did you know The Canadian Canoe Museum also builds boats in-house?
So, in addition to being home to the world's largest collection of canoes, kayaks and paddled watercraft, it also has a fully functional wood shop.
Come by the Living Traditions Workshop at the museum to see traditional boat-building techniques in person.
---
15. Membership with benefits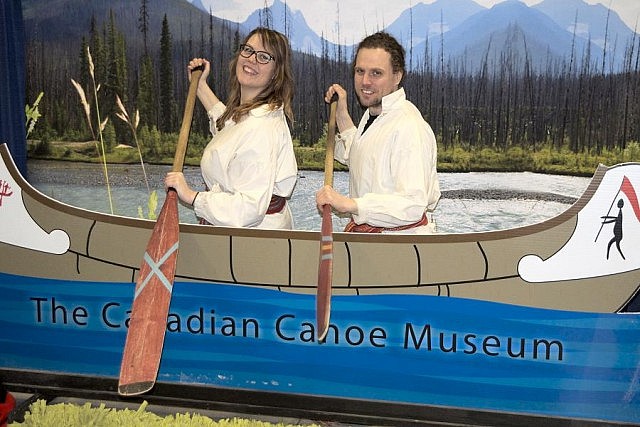 Did know you can become a member of The Canadian Canoe Museum for just $30?
That's less than you pay to attend many concerts or sporting events, and the membership dues go straight to the museum.
Have a family? A family membership is only $45.
And, like with the individual membership, it offers unlimited free admission to the museum for a year. With the family membership, two adults and up to four children (17 and under) qualify.
Members of the museum also receive advance notice of exhibits and other special offers, as well as member pricing on anything in the museum shop — including online offerings, and workshops, camps special events, and birthday parties. As a member, you also qualify to vote at the museum's annual general meeting.
Even better, your business can buy your membership. For a $500 corporate membership, your business receives recognition on the museum's website, in its annual report, and in monthly members-only emails. Your business can also rent the museum for free a single time, and have a private tour for up to 12 guests. The corporate membership includes two company cards that allow unlimited free admission for employees, as well all the other benefits that other members receive.
To join or renew your membership, visit www.canoemuseum.ca.
---
The Canadian Canoe Museum from Kawarthas Northumberland Tourism
All photos courtesy of The Canadian Canoe Museum.