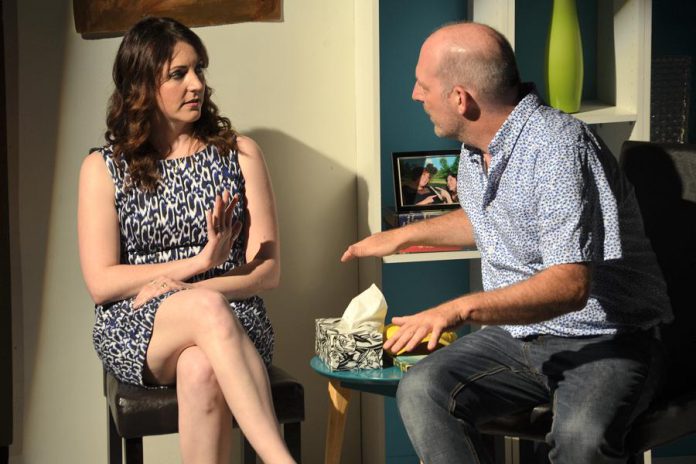 Ennismore Homestead Theatre has been on my radar each summer but until this year I've never been able to go — because getting a ticket to one of their shows is much like getting one of Willie Wonka's golden tickets.
Theatre patrons to the theatre reportedly begin lining up at 5 a.m. to purchase tickets when they go on sale, and tickets sell out within a matter of hours. I've never been a morning person, so I considered myself very lucky when I was invited by Paul Crough to sit in the audience for the opening of his new original play Paper Planes.

Directed by Bea Quarrie in her first production for Homestead Theatre, Paper Planes has a powerhouse cast of local talent and Paul's well-crafted script takes the audience on an emotional rollercoaster of laughter and tears. It's a story about a son remembering his father, a father remembering his mother, and the struggle to remember anything at all.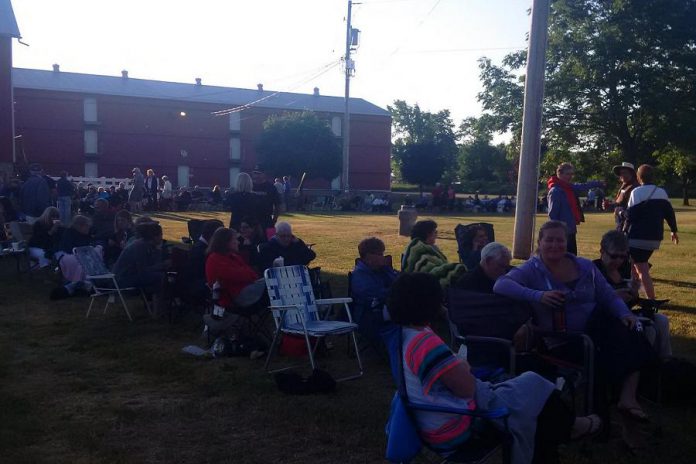 Narrated by Eliot Greenwood (Maximillian Czmielewski), Paper Planes is the young man's telling of the difficult times his family faced during the summer of 2006. As family patriarch Kai Greenwood (Paul Crough) struggles to finish his latest novel, he becomes more and more emotionally removed from everyone around him — especially his wife Nicole (Megan Murphy).
Things become more complicated when Kai's unstable brother Russel (Kevin O'Neill) comes to live with the couple when he finds himself with nowhere to go.
As the communication between Kai and Nicole continues to break down, it becomes apparent that Kai has a secret that only Nicole's best friend Janine (Kate Brioux) knows. Entering into couple's therapy, truths begin to rise to the surface as Kai begins to remember long-repressed memories from his childhood involving his mother Helen (Lisa Devan) and a traumatic night when she and her sons made paper airplanes.
An emotional family drama, Paper Planes's success finds itself in the delicate balance between drama and humour. Although it's too dramatic to be called a comedy, the show is often quite funny. Bea Quarrie builds up the tension in a scene, only to tear it back down with laughter.
The result is a powerful emotional experience, both on the stage and in the audience, that continues to intensify as the play reaches its conclusion.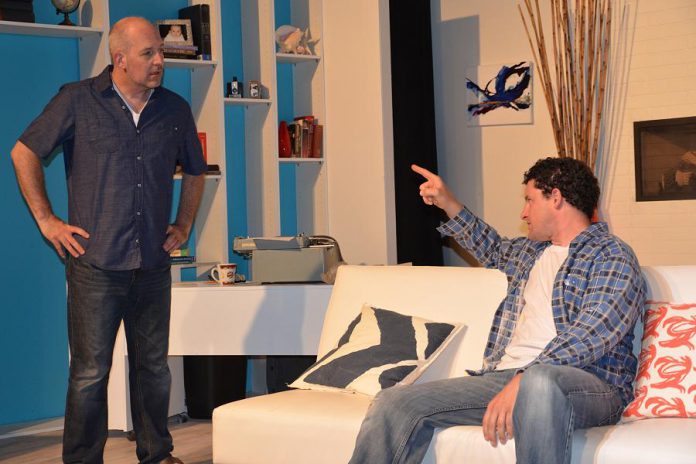 At the centre of the show is Paul Crough as Kai Greenwood. Although his character is involved in his own head, Paul still manages to create a powerful emotional dynamic with whomever he is on the stage.
Whether fighting with his son, trying to connect with his wife, or repressing himself to a childlike stage in his memories with his mother, Paul brings emotion and meaning to the character he creates while fully giving himself to the other actors.
Kai can be a frustrating character to watch at times, and it's initially easier for the audience to sympathize with his suffering wife Nichole. But as truths begin to emerge in the show, Kai becomes the most beloved of characters. Paul Crough gives a powerful performance of a difficult character.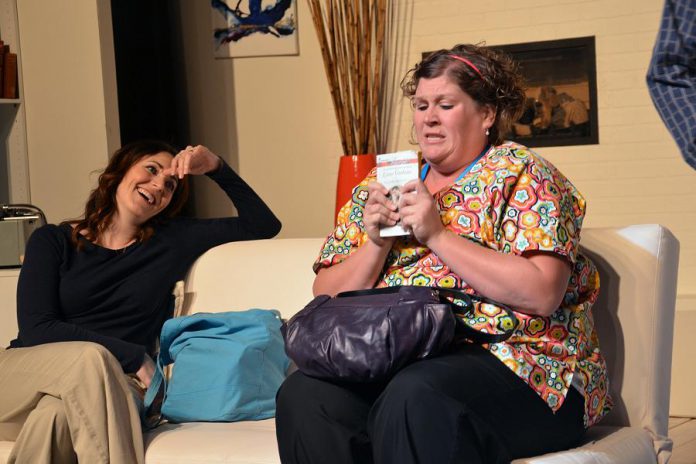 Whereas Paul's character is often emotionally removed, Megan Murphy's character Nicole wears her heart on her sleeve. The emotional crux of the show, Megan creates a woman who is strong and independent, but very much alone in a marriage with a man she doesn't recognize anymore. Trying to find meaning in her marriage, Nicole will do anything to make it work again. However, when she delivers an ultimatum to her husband, life seems to get in the way again.
Once again, the emotional connection between Megan and Paul is unmistakable and the two of them are wonderful together on the stage.
After a four-year absence from the Peterborough theatre community, Lisa Devan returns in the role of Kai's mother, Helen Greenwood. A lovely woman with a thick southern accent, Helen works hard and tries to be a good mom to her two boys. However, that doesn't mean she always does the right thing and she doesn't always know what to do.
A woman with a shady past who is running from something, Helen is a tragic figure filled with love and sadness and cloaked in mystery. Lisa Devan gives a lovely performance of a fallen angel who lives in the fragmented memories of a son who struggles to remember her.
Maximillian Czmielewski gives an interesting performance as Eliot Greenwood, the son of Kai and Nicole. As the narrator of the drama, Maximillian plays the same character at different stages of his life, in 2016 and 2006. The result is that in an instant Maximillian changes his character from being an introspective and well-spoken young man to a cocky and privileged punk.
Playing characters much older than he really is, the frame of the show is put on the shoulders of this 15-year-old actor — who carries it without any struggle.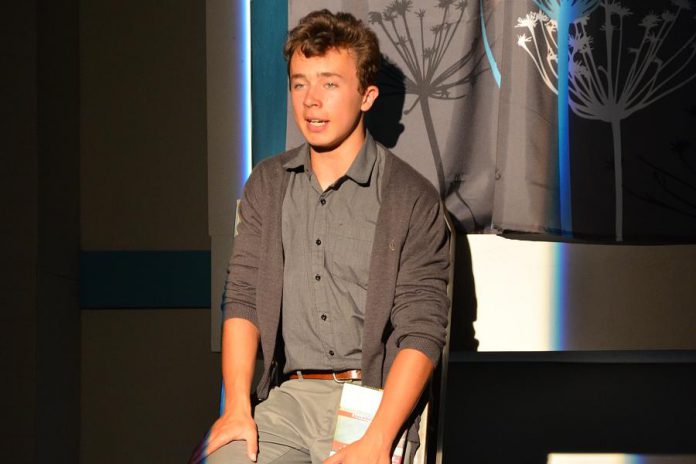 The show's comedic relief is provided by Kevin O'Neill as Kai's brother Russel and Kate Brioux as Janine Riverton. Once again, Paper Planes is all about balance, and Kevin and Kate provide the comedy whereas Paul and Megan provide the drama.
Perfectly coming in to a scene to relieve dramatic tension, Kevin and Kate can break the audience up with their bigger-than-life personalities and comic timing. Kate breaks the fourth wall on more than one occasion, and the liveliest musical numbers of the night fall to this pair.
Paper Planes also features Mike Judson in a small but important role in the show. A spectre from Kai's past, Mike plays a cruel and overbearing figure named Shane Purvis. The jovial Mike Judson that we know from television is long gone in this role — it's Mike as you've never seen him before.
Mike has really found a place for himself on the Peterborough stage and is proving himself to be a very good actor. It was great to see Mike in a dramatic role and hopefully we'll be seeing Mike in more shows of this caliber.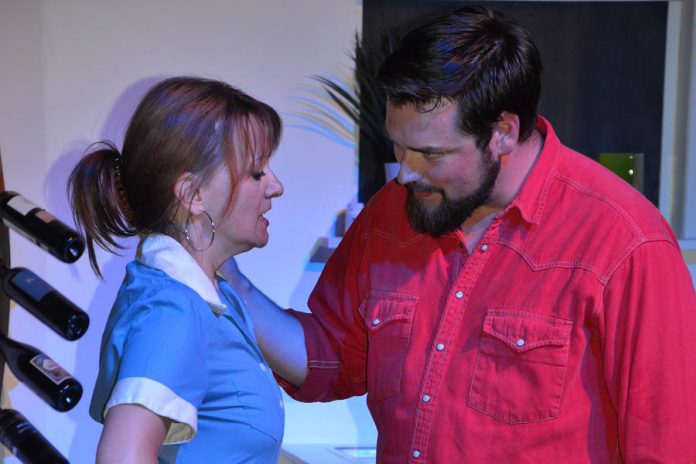 While Paper Planes is not a musical, it does feature four original songs by Mac Morin and Paul Crough. Although the musical numbers seem temporarily jarring, the performances work — especially given the huge vocal talents of performers like Kate Brioux and Paul Crough.
Kate's performance of "J'adore Paris" is easily the musical moment of the night, although the '80s pop-inspired "Russell Revolution" featuring Kevin and Kate was my favourite number.
I want to give a quick shout out to the people involved in the set for Paper Planes, designed by Todd Willis, Michael Mott, and Paul Crough with Ellen Lueck, Colette Swift, and Lindsay Unterlande. The stage crew managed to put a modern living room and kitchen into an old barn.
This multi-level set looks nicer than my own apartment, and I felt that I could have just moved onto the Paper Planes set quite comfortably. The play's set design is itself a work of art.
Paper Planes is a moving piece of drama created by some of Peterborough's favorite performers. Bea Quarrie uses the wonderful talents of her cast to pull out all the emotional stops. Paper Planes is a show that will sit heavy in the hearts of the audiencehope and hopefully fully will be performed again and again.
For more information on Ennismore Homestead Theatre, visit their website at www.ennismorehomesteadtheatre.com.
All photos courtesy of Ennismore Homestead Theatre.