Contrary to popular belief, lightning can strike the same location twice. That's not necessarily a bad thing.
A few summers back, Peterborough Musicfest scored nothing short of a major coup, bringing Carly Rae Jepsen to Del Crary Park just as her monster single "Call Me Maybe" was gaining serious traction. The timing was perfect for Musicfest. Shortly after, Jepsen, in great demand as a result her hit song's huge popularity, was asking for (and receiving) equally huge money for concert appearances.
Fast forward to Wednesday, August 10th and the 8 p.m. double bill of Jocelyn Alice and Ria Mae. With their respective stars rising quickly, the timing is again perfect for Musicfest organizers. A year from now, probably even sooner, bringing either of the multi award-nominated recording artists to the Fred Anderson Stage may very well be out of the question.
Born in Calgary, Alice first appeared on the radar at age 16, emerging from a field of more than 7,000 entries as a runner-up on Popstars, the precursor to the Idol series. That opened the door to her working on original material with Los Angeles-based producer Stacy Jones.
Come early 2012, Alice hooked up with Lisa Jacobs, the pair performing as Jocelyn & Lisa. Their EP Weary Warrior produced the single "Preach" and saw the duo perform regularly to great reviews.
"Jackpot", co-written with Hello Moth in 2014, upped things dramatically for Alice.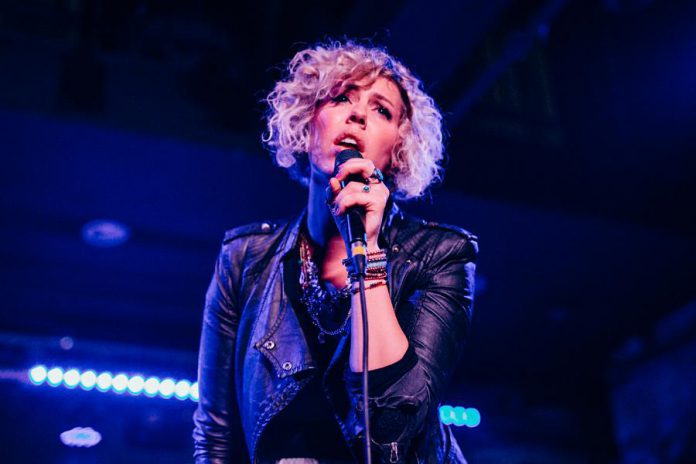 Released via YouTube on Christmas Day that year, "Jackpot" hit #38 on the Billboard Canadian Hot 100 listing and attained #9 status on the list of Spotify's 10 most viral tracks in the U.S. The music industry took serious notice. In 2016, SOCAN (Society of Composers, Authors and Music Publishers of Canada) awarded Alice a Pop/Rock Music Award for "Jackpot". As well, the song earned Alice numerous Canadian Radio Music Award and Canadian Music Week Indie Award nominations.
"My career, my entire life really, has utterly changed in the last year thanks to this song," said Alice in a March 2016 interview with Jason Scott posted at www.popdust.com
"I didn't think it was quite ready yet. I didn't know if I was ready yet. It blew up after six months of being out. It's amazing to see how people react to something and how sometimes it doesn't really matter what you think about the timing. I feel very excited. To have it now rolling out in America after it did so well in my home country of Canada, I feel very ready."
---
"Jackpot" – Jocelyn Alice
---
"People are always saying this song reminds them of Lorde. I think that makes perfect sense because I was listening to her nonstop when I made that song. Of course, I'm not trying to copy anyone but her sounds were super cool and fresh. We definitely experimented with stuff she was doing. I'm sure she was influenced by someone too. That's the circle of creativity."
Although now a solo artist, Jacobs remains in the mix as part of her band.
"When I first went solo, it was difficult to get used to," noted Alice.
"We (her and Jacobs) always did interviews together and everything, and I had to then carry that myself. I better say something interesting. Now it feels like something I've been doing for a long time."
Now on the horizon for Alice is the release of a debut EP of new material.
"The EP is going to be darker than Jackpot, more soulful, but I hope people can still feel good and feel real," said Alice.
"I'm still writing up a storm. I have enough songs for two full-length albums at this point. It's great to have too many. I still feel like I have a few more songs to do before it's going to be done. I did have this moment of realizing what song was going to be behind another song and seeing the order. It felt like a thing. It's becoming something."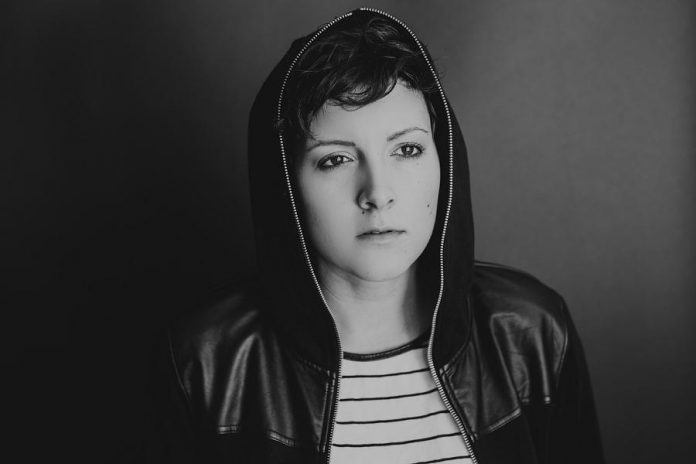 For Ria Mae, 2015 was the prototypical breakout year.
The Halifax-born singer/songwriter's single "Clothes Off", from her self-titled second album (her debut album Under Your Skin was released in 2011 and won her an East Coast Music Award in 2012) was nominated for a 2016 Juno Award in the Single of the Year category.
Produced by Juno Award-winning hip-hop artist Classified, the gold-certified single also earned Mae a Songwriter of the Year nomination at the 2015 East Coast Music Awards and CBC Radio's 2016 "Next Big Thing" proclamation.
"When I was younger, some of his (Classified's) people were passing out a four-song EP of his, and I grabbed it and took it home to listen to," said Mae in a noisey.vice.com interview with Hilary Windsor.
"Nobody wanted to work with me in Halifax, so then [in 2014], I took a year off and just worked with him. We work really well together, so it just made sense."
"When he and David Myles starting putting songs out, that's when I really wanted to work with him. Clothes Off was one of many demos I made in Montreal in 2013, and one of the first that Classified gravitated to and the one that felt right."
A second single from the album, "Gold", has since been released.
"I'd just like to contribute to the pop (music) conversation," says Mae.
"I really like where radio is going right now — Sam Smith, Adele, Ed Sheeran coming out with these new arrangements that couldn't have existed on radio a few years ago. I just want to keep it going. I want to keep adding to that."
---
"Clothes Off" – Ria Mae
"Gold" – Ria Mae
---
Peterborough Musicfest is presenting 19 free-admission concerts during its milestone 30th anniversary season, each staged Wednesday and Saturday nights.
Overseen by general manager Tracey Randall and staff, a board of directors, and numerous volunteers, Peterborough Musicfest's stated mission is to "provide diverse, affordable live music to enrich cultural and economic prosperity in our community."
For more information on this concert and/or the 2016 season, visit www.ptbomusicfest.ca or phone the Peterborough Musicfest office at 705-755-1111.
---