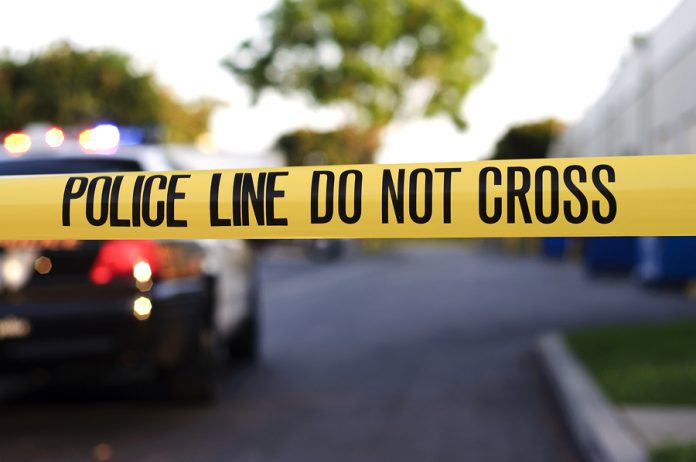 Shortly after 1 a.m. on Friday, August 12, a small plane crashed on Lansdowne Street at High Street in Peterborough, killing the sole occupant of the plane. No-one on the ground was injured.
Peterborough Police investigated the crash as a crime scene and notified the Transportation Safety Board (TSB). TSB has since removed the wreckage of the plane and will assist with determining the cause of the crash.
The pilot, a man in his twenties, was dead when emergency services arrived at the scene. According to witnesses at the scene, he was still alive shortly after the plane crashed.
Police have since identified the man, who is from the GTA, and are in the process of notifying next of kin. The man's body has been transported to Toronto for a post-mortem examination.
At a media conference this morning (August 12th) at Peterborough Police Headquarters, police indicated the plane was stolen. York Regional Police confirmed the aircraft was stolen from its home airport in Markham and are investigating the theft.
The plane, a Piper PA-38 Tomahawk with aircraft identification C-FSYH, is registered to Donald Peck in Newmarket, who has owned it since 2008. Police contacted Peck at around 3:30 a.m. and confirmed that he was not the pilot.
There are unconfirmed reports the plane may have run out of fuel and the pilot was trying to land the plane when it crashed.
Lansdowne Street, which was closed for several hours following the crash, has since been re-opened in both directions.
On Tuesday, August 16, the Peterborough Police Service advised it continues to work with other organizations — including the RCMP, the York Regional Police Service, and the Transport Safety Board — to investigate the crash.
The Peterborough Police Service has also advised it has no plans to provide the name of the pilot who stole the plane.
BREAKING: Small plane that crashed in Peterborough, killing the lone occupant, was stolen, police say. pic.twitter.com/PrLXk6xCQt

— CBC Toronto (@CBCToronto) August 12, 2016
One person is dead in this morning's Lansdowne St. plane crash. @cliffskarstedt on the scene https://t.co/zDr9korSDF pic.twitter.com/L4Q385DGRe

— PeterboroughExaminer (@PtboExaminer) August 12, 2016
Investigators are working at the scene of a plane crash at Lansdowne and High streets this morning. Details to come. pic.twitter.com/sHRcLZRKRR

— PeterboroughExaminer (@PtboExaminer) August 12, 2016
Plane wreckage moved from crash scene on Lansdowne St in #Ptbo. pic.twitter.com/rAZiTQFp6d

— Lance Anderson (@lancerlens) August 12, 2016
TSA workers remove plane wreckage from Lansdowne St. W. Near DQ. Presser at police station. #Ptbo pic.twitter.com/j2aZ39afEi

— Cliff Skarstedt Jr (@cliffskarstedt) August 12, 2016
Pilot dead after small plane slams into Peterborough, Ont., street https://t.co/vKMc2t5Kh6 pic.twitter.com/gW7JYtZsnp

— CBC News (@CBCNews) August 12, 2016