Serving up memory-inducing hit songs of our collective past, cover bands have always found, and will always find, a stage to call home.
Over the course of its 30-year history, Peterborough Musicfest has made a habit of bringing cover acts to the Fred Anderson Stage. The result has typically been a sea of smiling faces in Del Crary Park, with countless sets of lips mouthing the lyrics to songs that are recognizable upon hearing the first few notes.
Craig Martin certainly knows the value of giving an audience what it wants to hear, recreating the soundtrack of our lives on a level that transcends the typical cover band experience.
In 2003, he founded Classic Albums Live, a Toronto-based concert series which has since seen several classic albums of the 1960s and 1970s performed track-for-track, note for note, with the highest level of musicianship that recreates every sound heard on the original album being featured.
On August 13, Classic Albums Live will headline Musicfest, paying tribute to Fleetwood Mac's monster 1977 album Rumours as well as perform other signature hits of the British-American rock band. With Rumours having spawned four hit singles in "Go Your Own Way", "Dreams", "Don't Stop", and "You Make Loving Fun", rest assured lips will be in full motion.
"It's a case of if it ain't broke, don't fix it," noted Martin in a February 2016 interview with Kerry Doole of www.fyimusicnews.ca.
"We stay with the tried and true, and after 13 years we know what works and what doesn't. People love classic rock. It has clearly endured and will continue to do so, as shown by the fact that people are bringing their kids. It's a bonding experience."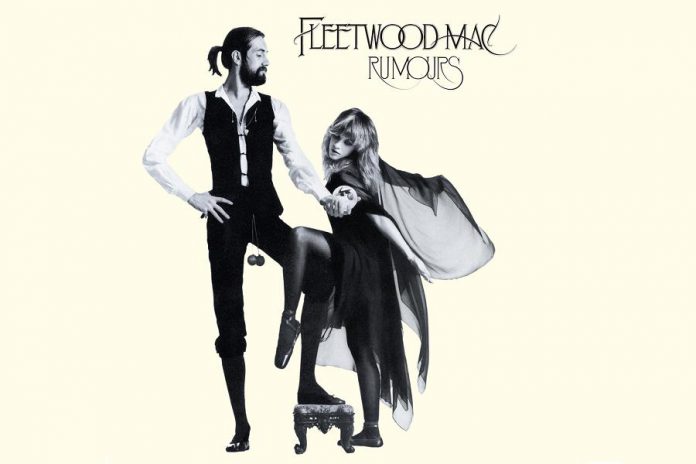 At the heart of Classic Albums Live is a core ensemble of A-listed musicians with guest performers brought in depending on the album being featured. Since forming, the series has paid tribute to a number of top-selling albums, such as Pink Floyd's The Wall, Queen's A Night At The Opera and Supertramp's Crime of the Century. In 2013, at Toronto's Phoenix Theatre, a 13-hour concert saw the entire 213-song Beatles catalogue performed.
In the www.fyimusicnews.ca interview, Martin recounted being backstage at a Bruce Springsteen concert during which the rocker performed his album The River in its entirety.
"Before he (Springsteen) goes onstage, he's having a conversation with Elvis Costello and Jon Stewart, and Jann Wenner of Rolling Stone, and he says 'the trend right now seems to be that people want to hear the entire album played from top to bottom. That's how you make the hay,'" noted Martin.
---
"Go Your Own Way" by Fleetwood Mac performed by Classic Albums Live
---
"I'm standing there, the guy that started the trend. I so wanted to insert myself into that conversation but I didn't. I'm the low-key guy from Scarborough. That was quite a moment."
"I love that they're all doing that (performing entire albums). They all know about Classic Albums Live. People like Brian May (Queen), John Paul Jones (Led Zeppelin) and The Stones know about us. What they like is the fact that we're not imprinting our personalities on their music."
In performing Rumours in its entirety, Classic Albums Live pays tribute to one of the best-selling albums of all time.
Released February 4, 1977, Fleetwood Mac's 11th studio album attained #1 status on the U.S. Billboard 200 chart and occupied that spot for 31 non-consecutive weeks. It also charted #1 in Canada, the United Kingdom, Australia and New Zealand. At the 1978 Grammy Awards, Rumours won Album of the Year.
To date, the 11-track album has sold more 45 million copies worldwide.
Adding to the album's mystique is the fact it was recorded during a period which saw band members Christine McVie and John McVie end their six-year marriage, and a stormy relationship continue between Stevie Nicks and Lindsey Buckingham.
"The music was wonderful but the music was also authentic because it was two couples breaking up and writing dialogue to each other," noted Buckingham in a 2013 interview with Rolling Stone, which has ranked Rumours at #25 on its top 500 albums of all time list.
"It was also appealing because we were rising to the occasion to follow our destiny. So you had to live in denial, you had to learn to compartmentalize your emotions and do what needs to be done. It brought out the voyeur a little bit in everybody."
"Most people, when they break up, you don't see each other for a while," added Nicks in the same interview.
"You hope that you don't run into that person ever at that point. In our situation, the break ups were going on and we had to go to work the next day. It was very hard. You had to walk in with your head high and an open heart. We had to be very focused, and we knew that because no matter how hard it was on us — and it was awful — we still wanted to make a great record."
---
"Dreams" by Fleetwood Mac performed by Classic Albums Live
---
Peterborough Musicfest is presenting 19 free-admission concerts during its milestone 30th anniversary season, each staged Wednesday and Saturday nights.
Overseen by general manager Tracey Randall and staff, a board of directors, and numerous volunteers, Peterborough Musicfest's stated mission is to "provide diverse, affordable live music to enrich cultural and economic prosperity in our community."
For more information on this concert and/or the 2016 season, visit www.ptbomusicfest.ca or phone the Peterborough Musicfest office at 705-755-1111.
---