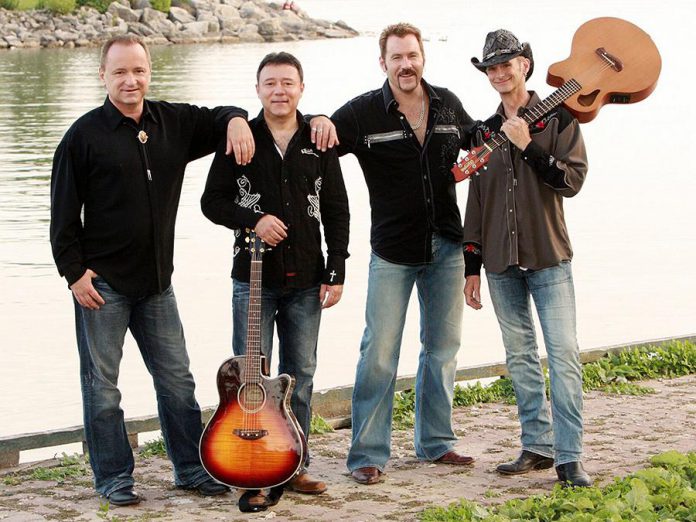 Are you familiar with the feeling commonly experienced when you hook up with an old friend you haven't seen in a long time? That warmth-inducing sense that, despite the passage of years and the distance of miles, you were never really all that far apart?
For millions who grew up to the popular music soundtrack of the 1970s and beyond into the next decade, The Eagles were a friend who kept in touch via a slew of monster albums and hit singles.
Formed in Los Angeles in 1971 by Don Henley, Randy Meisner, Bernie Leadon and the late Glenn Frey, The Eagles, with its acoustic-guitar laced country rock sound and comforting vocal harmonies, gave popular music fans worldwide the Peaceful Easy Feeling epitomized by its 1972 single of the same name.
Subsequent years saw Joe Walsh, Timothy B. Schmit, and Don Felder join the band lineup. The Eagles are now officially disbanded, with Frey's death in January of this year leaving Henley as the only remaining original member.
But the opportunity to hook up with an old friend remains, courtesy of Hotel California, by far the most popular tribute band covering The Eagles' extensive catalogue over the last four decades.
On Wednesday, August 17th, Hotel California — a perennial Peterborough Musicfest favourite of seasons past — returns to Del Crary Park, taking to the Fred Anderson Stage at 8 p.m.
Founded in 1986 by Mike Dimoulas (guitars/keyboards/vocals) and Andy Lapointe (bass/vocals), Hotel California has been augmented by drummer/singer Dean Young (2003) and guitarist/singer Rick Spyder (2008). The foursome is at the centre of the band, serving up The Eagles' greatest hits with remarkable precision and musicianship.
"The lyrics and music was exciting and the vocals were so special," assessed Lapointe in a 2014 interview with Anna Borowiecki of www.stalbertgazette.com.
"When we sing, we try to do everything note for note. We want people to say 'When you close your eyes, it was them.' We never get tired of singing such great songs, plus we have good chemistry. We like to get the audience participating. It makes a concert flow better. We sing the hits and talk about actual history."
That's been a winning formula for Hotel California, which has featured some 40 musicians since first forming. Onstage, Lapointe takes the lead on Joe Walsh's vocals while Young assumes Don Henley's role. Spyder, meanwhile, brings Frey's distinctive vocal work to life.
Playing to packed theatres and huge festivals across North America and globally, Hotel California has shared stages with the likes of The Doobie Brothers, Lynryd Skynyrd, and REO Speedwagon to name a few. At Musicfest, past performances have left fans of The Eagles' music thoroughly satisfied.
It would seem Hotel California's biggest challenge remains deciding what songs not to include in its set list.
With five #1 singles, six #1 albums, six Grammy Awards and five American Music Awards dotting its resumé, The Eagles have sold more than 150 million albums worldwide and remain the highest-selling American band in U.S. history. With the 1972 release of its self-titled debut album and its hit singles "Take It Easy", "Witchy Woman", and "Peaceful Easy Feeling", the band set the course for what followed.
Songs such as "Desperado", "One Of These Nights", "Take It To The Limit", "New Kid In Town", "Already Gone". and "Best Of My Love" topped radio charts throughout the 1970s. After disbanding in 1980, The Eagles reunited 14 years later, recording the album Hell Freezes Over and, four years later, won induction into the Rock and Roll Hall of Fame in Cleveland.
In 2007, The Eagles proved its staying power was intact as Long Road Out Of Eden, its sixth studio album, soared to #1 status.
---
Hotel California Live at Stage West Dinner Theatre in in Mississauga
---
Peterborough Musicfest is presenting 19 free-admission concerts during its milestone 30th anniversary season, each staged Wednesday and Saturday nights.
Overseen by general manager Tracey Randall and staff, a board of directors, and numerous volunteers, Peterborough Musicfest's stated mission is to "provide diverse, affordable live music to enrich cultural and economic prosperity in our community."
For more information on this concert and/or the 2016 season, visit www.ptbomusicfest.ca or phone the Peterborough Musicfest office at 705-755-1111.
---