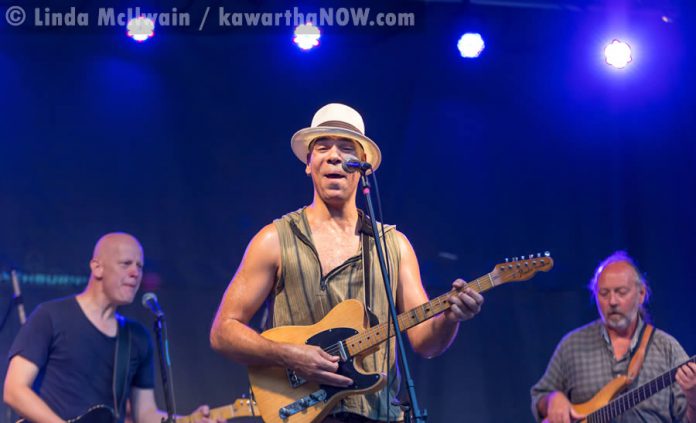 Last Saturday (August 13) saw the return of The Hootennany on Hunter Street, the annual one-day street music festival in downtown Peterborough, but Mother Nature wasn't feeling very musical.
Bad weather resulted in the cancellation of the much-anticipated headliner, Sloan, at the end of the festival.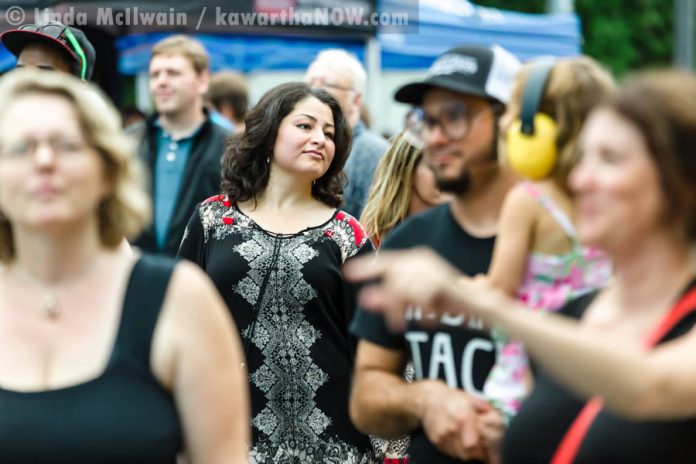 However, local bands like Slips N The High Fives with Beau Dixon (with special guest Kate Suhr) and Melissa Payne with James McKenty entertained the crowds — which included Peterborough-Kawartha MP Maryam Monsef.
kawarthaNOW.com photographer Linda McIlwain was there to capture their performances: