This fall marks Showplace Performance Centre's 20th year as Peterborough's most prestigious performing space, and Len Lifchus and Pat Hooper are producing a unique musical to celebrate.
The director/producer team who brought Cats to the city is now bringing the 1978 Tony award-winning musical Ain't Misbehavin' to the stage for four performances starting September 30th.
A tribute to the music of American jazz pianist, organist, composer, singer, and comedic entertainer Thomas "Fats" Waller, Ain't Misbehavin' will not only act as a 20th anniversary celebration for Showplace, but also double as a fundraiser with after-cost proceeds going to support the non-profit organization itself.

"It's a fundraiser in the sense that probably 95% of the proceeds will go toward Showplace," says director Len Lifchus. "The only real cost is the royalties. Everybody is volunteering their time and costuming the show from their own closets."
"Our intent is to celebrate what the community built," Len says. "Showplace is not a municipal theatre. It's a community-built theatre."
---
Fats Waller performing his 1929 composition Ain't Misbehavin' (with lyrics by Andy Razaf) in the 1943 film Stormy Weather
---
A celebration of the Harlem musical renaissance of the '20s and '30s, Ain't Misbehavin' made its Broadway debut in 1978. An instant hit with audiences, the original production starred Irene Cara, Nell Carter, Andre DeShields, Amelia McQueen and Ken Page.
Spotlighting the music of Fats Waller, Ain't Misbehavin' features a broad selection of the jazz legend's compositions, from standards like "Honeysuckle Rose" and "I'm Gonna Sit Right Down and Write Myself a Letter", to many of his forgotten gems such as "Fat and Greasy" and "If You're a Viper (The Reefer Song)", and of course the title song.
"The idea of doing Ain't Misbehavin' came during the production of Cats, when I had joked with [Showplace general manager] Ray Marshall that I should grab music director Bill Crane and do another show," Len reveals.
"The original idea was to do Ain't Misbehavin' in the [Nexicom Studio]. But Bill and I met with Ray and chatted about it, and Ray said he wanted Ain't Misbehavin' in the main theatre for the 20th anniversary season."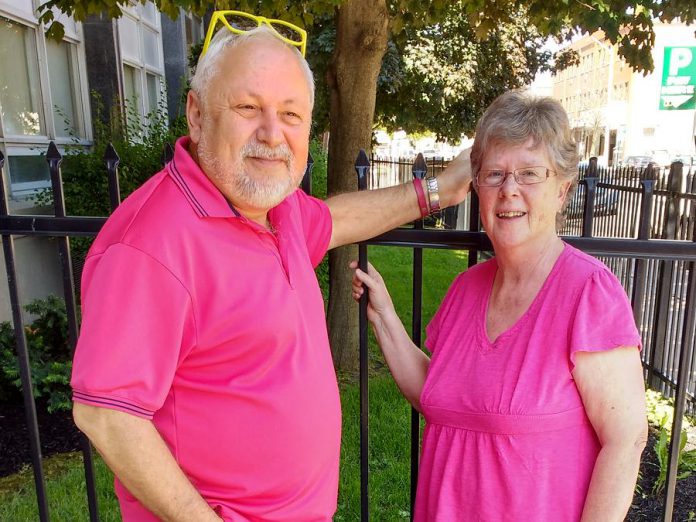 Len and Pat — along with music director Bill Crane — are now busy preparing the show for its September opening. As Showplace's stage is almost always booked by the performances the theatre brings in, Bill rehearsed the chorus at his home in June until the theatre became available in July for rehearsals.
Len and Pat's version of Ain't Misbehavin' isn't without some fairly significant changes. The first is that, while the original show had only five cast members, this production will feature 14 performers.
"Bill and I talked about it and we decided that we were going to have more than five characters," Len says. "So we invited 14 Peterborough talents to appear in it. This cast was by invitation. There were no auditions. It just kind of fell into place."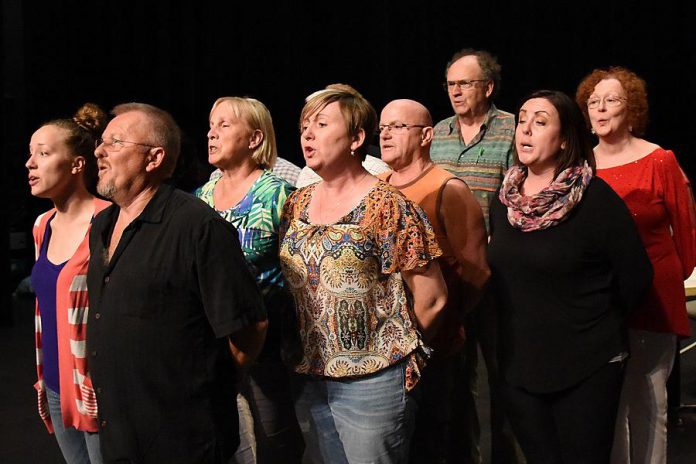 Making up the cast is an impressive ensemble of local talent: Nate Axcel, April Boyce, Roy Braun, Danny Bronson, Karen Ruth Brown, Jane Darling, Natalie Dorsett, Gillian Harknett, Tim Jeffries, Darcy Mundle, Gail Rowat, Tim Rowat, Larry Smoot, and Esther Warren.
The most notable change is that, while the original show featured African American performers, Len and Pat's production has an all-white cast. However, Len doesn't feel that race should be the focus of the show and is quick to address this change.
"People have asked if we are doing a white version of a black show," Len admits. "I say that it's a celebration of the music of Fats Waller. Each of the cast don't play characters — they play themselves."
"We really don't want people to think about colour. We want people to think about the incredible talent of Fats Waller and about what he could do during a time of incredible discrimination."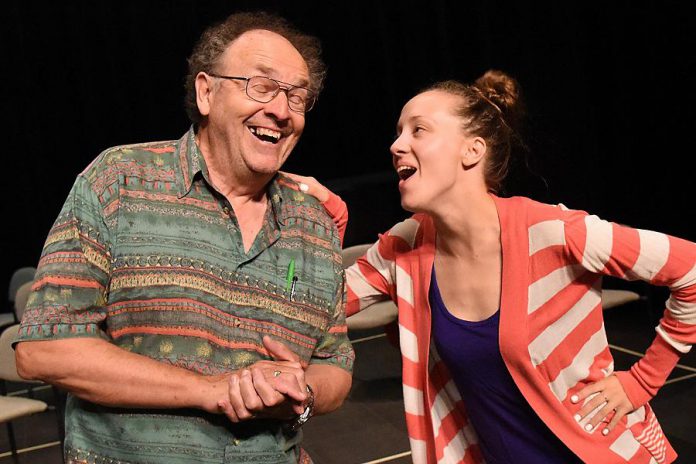 Ain't Misbehavin' marks Len and Pat's first return to the theatre since Cats and many of the performers also appeared in that show.
"I generally work with all the same people," Len says. "My stage managers and actors are the ones that I've used in the past, because you build on those relationships."
"You already know your strengths and weaknesses so you can play off each other," adds producer Pat Hooper. "If you get someone new, it's like starting all over again."

In fact, Len and Pat have known and worked with one another for over 10 years after they met through the United Way. Their long-time association makes them a perfect director/producer team.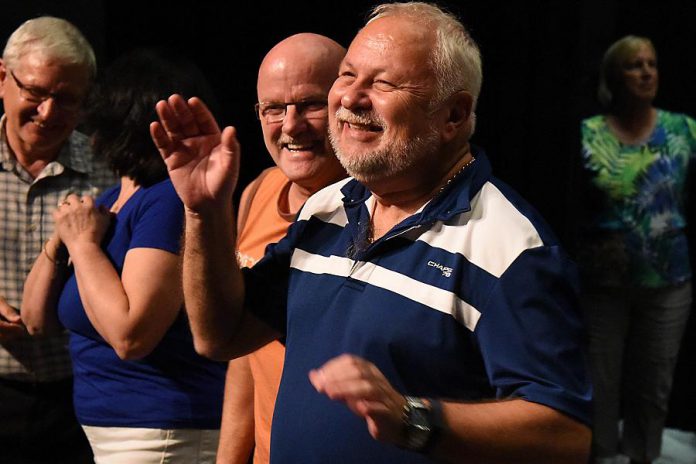 "We work very well together, but I believe that the director is not the producer." says Len. "There's a song about reefers in the show and Pat's challenge is to find us a humongous cigar that's twice the size that they used in the original show. Pat has her job, and my job is to say 'Pat, find me herbal cigars' … and then I go away and they magically appear."
"And if he doesn't back off, I tell him," Pat adds.
Ain't Misbehavin' is already creating a buzz about town. The next big musical to hit the Peterborough stage, the show will fall perfectly in place to celebrate the 20th anniversary of Showplace. As Len states, the show is really a celebration of the people who have come together to make Showplace the hub of Peterborough arts and entertainment for two decades.
"We are using this show as a way to demonstrate the talents of the staff and volunteers at Showplace," Len concludes. "This is the Showplace family coming together to have a party."
Ain't Misbehavin' runs from September 30th to October 2nd, featuring two 8 p.m. shows on October 30th and September 1st, and 2 p.m. matinees on October 1st and 2nd. Tickets are $28, and $15 for students and are on sale now at www.showplace.org.