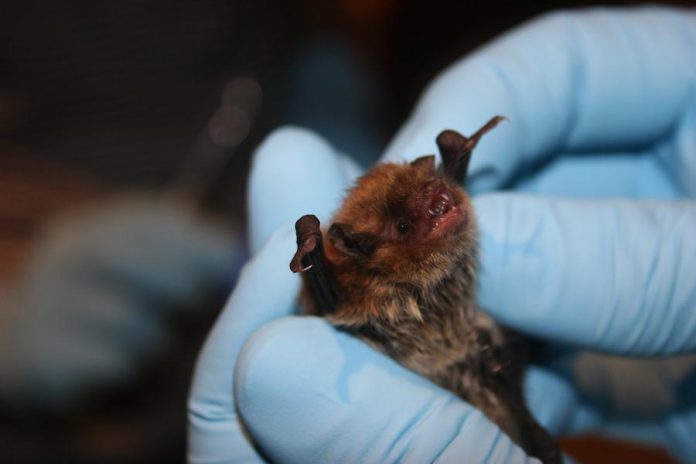 The Haliburton, Kawartha, Pine Ridge (HKPR) District Health Unit is warning residents to be cautious around bats after receiving confirmation a bat tested positive for rabies in the Cobourg area.
The most common wildlife species that are carriers of rabies are bats, foxes, raccoons, and skunks. A rabid bat was also found in Peterborough in June. In 2015, 13 rabid bats were reported in Ontario.
"Contact with any wild animal, including bats, should be avoided," says Md Azad, a Public Health Inspector with the HKPR District Health Unit. "It's never worth the risk."

Rabies is almost always a fatal disease once symptoms appear. It is caused by a virus that affects the central nervous system of warm-blooded animals, including humans. Rabies is transmitted when there is contact with the saliva of an infected animal.
This can include getting a bite from an infected animal that breaks the skin, getting saliva from an infected animal in an open cut or wound, or getting saliva from an infected animal in the mouth, nose, or eyes.
A post-exposure vaccine is available for humans in the event of contact with a rabid animal.
In the Cobourg case, the bat was picked up from the ground by a dog. The bat was then tested and found to be positive for the rabies virus. There was no human exposure and the dog had been vaccinated against rabies.
Bats are wild animals and should never be approached or touched. Never try to catch a bat or keep one as a pet. If you have bats living on your property and want to remove them, contact a professional pest control company or wildlife removal company.
Bats in the home can be a nuisance and potential hazard to you and your family. Bats are also capable of transmitting rabies to humans and other animals. Although most animal bites are readily apparent, bites inflicted by bats on, an infant, a child or those with cognitive impairments, may not be felt or leave any visible bite marks.
Please follow these instructions when it comes to bats:
If you suspect you may have been bitten or had contact with a bat, report this to both your family doctor and your local health unit.
If you discover a bat outdoors that is injured, acting strange or dead, do not touch it.
If you are bitten or scratched by a bat that is discovered in your home, leave the room, close the door and contact a wildlife removal company. Do not touch a bat with your bare hands. If there was no human contact (bite or scratch) open a window and allow it to get out.
As bats can transmit the rabies virus to domestic pets such as dogs and cats, ensure pet vaccinations are up to date. Low-cost rabies clinics for dogs and cats are often offered by local health units throughout the year.
If you suspect your pets or livestock have come in contact with a rabid animal, contact the Canadian Food Inspection Agency (CFIA) at 905-513-2850.
Bat-proof the home. If bats are found in the home, seek advice from an animal control or wildlife conservation authority.
To learn more about rabies, visit www.ontario.ca/page/rabies.