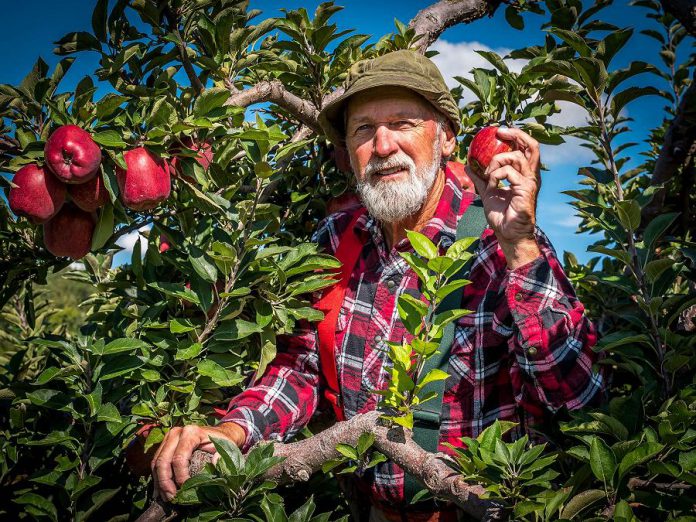 With his plaid shirt, grey beard, green fishing cap, and roll of duct tape, handyman Red Green has become one of the most recognized characters on Canadian television. With a fan base that spans multiple generations, Red Green's simple rural wisdom has entertained millions of fans across Canada and beyond its borders.
On Sunday, October 16th, Steve Smith — the man behind the iconic character — brings Red Green back to Peterborough in his latest show I'm Not Old I'm Ripe. His third comedy tour, I'm Not Old I'm Ripe finally cracks the enigma that is Red Green, as Steve reveals the backstory of a character who is familiar to all of us, but who we don't really know anything about.
"I learned in high school, working on a farm in the summers, that you can have a real simple guy who is quite bright," Smith says. "You don't have to be spouting off intellectual things to have a high-functioning mind."

"The reason I've had so much success with this character is that everybody has somebody in their family that Red reminds them of," he says. "It's usually somebody in their family that they like. So I become the beneficiary to the goodwill to an uncle or brother or a father or a grandfather. Sometimes it'll be someone who has passed away. I get a lot of people telling me that Red Green is the last connection to a family member who has passed away that they really liked."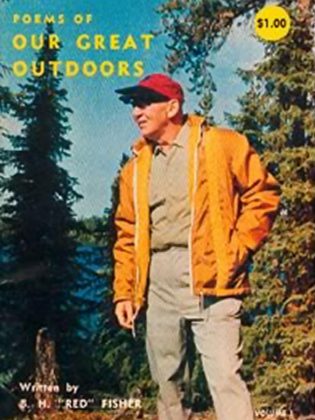 Steve created Red Green in 1978 for a segment of the popular CHCH-TV sketch comedy series Smith & Smith, which he did with his wife Morag from 1978 to 1985. The character started as a playful satire on television sportsman B.H. "Red" Fisher who hosted a long-running fishing and wilderness show on CTV from 1968 to 1989.
"The message I got from Red Fisher was to believe that nothing would bore an audience," Steve recalls. "It was Red Fisher's job to fill a half an hour and to make it interesting. That takes such a strong ego, so much self-confidence. Red Fisher had a half hour fishing show where he wouldn't catch any fish! Red and Ted Williams would polish off a bottle of scotch and just do a show. Then they'd cut to this footage of him landing on some float plane. It was always the same footage! They used that same footage of that float plane for 10 years. It was outrageous."
Although Red Fisher has all but disappeared in the minds of modern television audiences, Red Green found his own unique fan base immediately.
"I got instant recognition for Red Green. We got fan mail on it," Steve says.
"In 1982, when CHCH was running the hockey games, they didn't know when they'd end. So they asked me if I'd do a Red Green show that would fill in when the hockey game ended, until 11 p.m. I declined because I didn't want to do that, but that gave some indication that there were some legs to that character."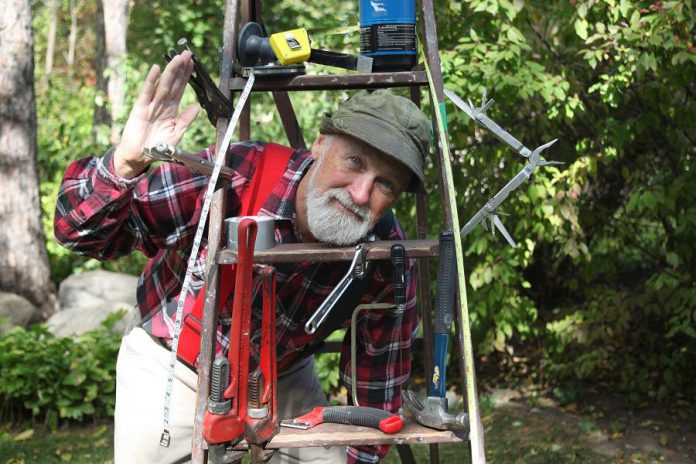 Continuing to play Red Green in a number of other shows, such as Max and Me and The Comedy Mill, The Red Green Show finally premiered in 1991. Starring Smith — along with Patrick McKenna as his nephew Harold and Rick Green as outdoor adventure Bill — The Red Green Show shot an astonishing 300 episodes over 15 seasons spanning three different networks including CHCH, Global and finally finding a permanent home on CBC.
Meanwhile, the show found its own cult following in the United States when the show was picked up by Amercian public broadcaster PBS.
"Red Green is very different, so it was difficult to compare it to other things," Steve says of the show's popularity in the U.S. marketplace. "If NBC, CBS and ABC are doing cop shows, and they are spending $5 million an episode, and you do a cop show in Canada and you are spending $500,000 an episode, what are the chances that you'll be able to compete with them? But Red Green is hard to classify."
"If we had spent too much money on the show we'd have wrecked it. We didn't have the money to do it right and that made it better. But I think its best asset was that it was different. When it's unique, there isn't anything else to compare it too and then nobody cares where it comes from. A lot of Americans don't even know Red Green is from Canada. They think we shoot it in Minnesota or something."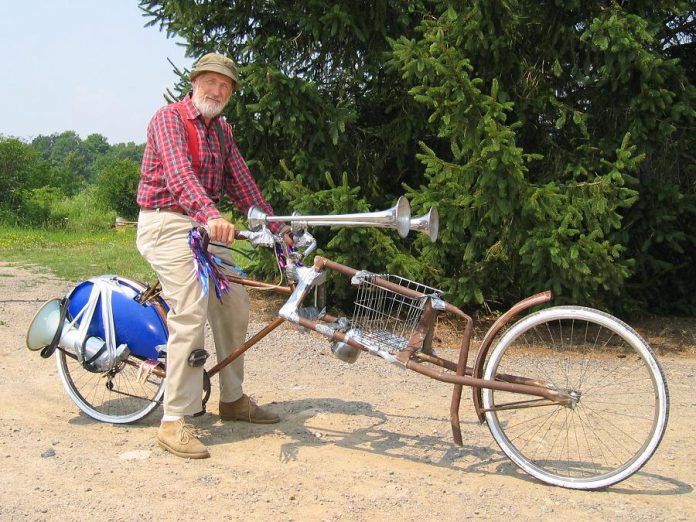 Although Steve ended The Red Green Show in 2006, he felt he had more to say with the character, and in 2013 took his first Red Green tour, The Wit and Wisdom Tour, across North America. This was followed by his second show, How to Do Everything (From a Man Who Should Know), the following year.
Steve started his latest tour last spring by performing 26 shows in the U.S., and is doing another 29 performances across Canada this fall.
"Each tour has its own theme," Steve says. "The first tour was an extension of the show. I did it in character and just talked about the lodge and the characters. The second show was more the handyman aspect of things. But this show is more autobiographical."
"What I've been able to do — and what has probably allowed me to enjoy the character for 40 years — is that Red's become my spokesman. In many ways he's trying to be funny, but in other ways he's expressing Steve Smith's opinions through the filter of Red Green, who is a lot more acceptable to people and certainly more well known. They have an affection for him that allows him to say things that Steve Smith may not be allowed to say."
So where does the character of Red Green end and the reality of Steve Smith begin?
"I don't have the problems of William Shatner being Captain Kirk because I created the character," Steve explains. "It wasn't thrust upon me. He's kind of me anyway. The way I look at it is that all of Red Green is in me, but there is a whole lot of me that's outside of Red Green. It's not painful for me to be Red Green."
After the tour finishes at the end of October, Steve will be returning home for a rest — but not for long. Early next year his eighth book, Red Green's Book of Woulda, Coulda, Shoulda Canadian Inventions is being published.
"This never ends," Steve says. "It's a miracle. The Red Green Show was supposed to be a summer job in 1990 and it's been an endless summer."
Don't miss this chance to see one of Canada's most beloved characters on the Showplace Performance Center stage on October 16th. Tickets are $59.50 and are on sale now at www.showplace.org.