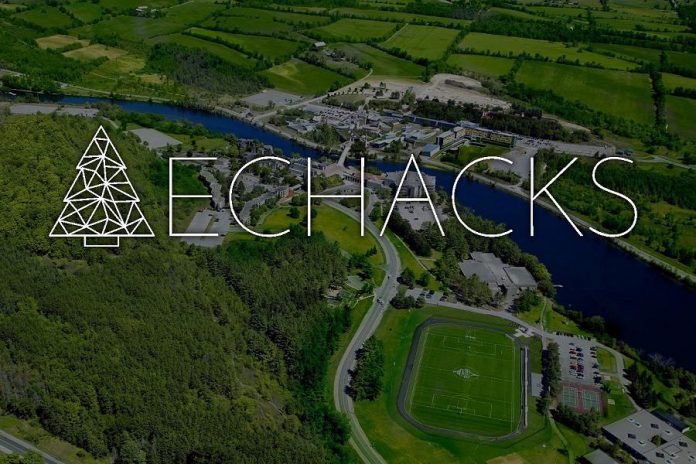 Beginning November 4th, high school and post-secondary students from across Canada are coming to Peterborough for Trent University's first-ever hackathon.
Organized by a group of computer science students from Trent University, Electric City Hacks is a 36-hour event that takes place from November 4th to 6th in Gzowski College (First Peoples House of Learning) at the university's Symons campus.
For many people, "hacker" conjures up images of malevolent criminals who occupy the shady underworld of the internet. But most hackers are actually just intellectually curious people who find clever ways to make things work in a different way than they were originally intended — and hackathons are marathon sessions where these people demonstrate what they can do.
Electric City Hacks is a member of Major League Hacking (MLH), a student hackathon league that sanctions, sponsors, and promotes student hackathons in the United States, Mexico, Canada, United Kingdom, and other European countries.
More than 25,000 students compete in these hackathons and win points (awarded for both participation and prizes) for their school. At the end of every hackathon season, the school with the most points is awarded the MLH Hacker Cup.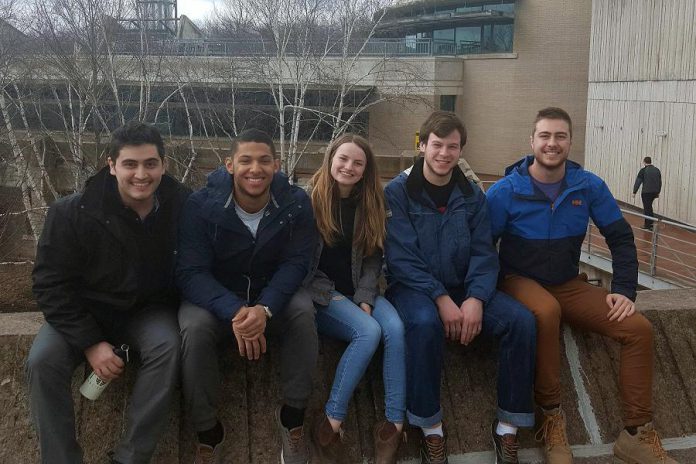 Co-organizers Dexter Fichuk and Matthew Barnes were the first Trent University students to take part in an MLH-approved hackathon (Hack Western in London in November 2015). They have since competed in several other hackathons, and their experiences prompted them to organize a hackathon at Trent University.
"We decided to hold Electric City Hacks because we saw how many opportunities it brought to the schools that hosted them and how it completely revolutionized tech industries in each community," Fichuk says.
The organizers are expecting more than 350 high school and post-secondary students to take part in the event, which will feature over a dozen workshops, including how to code and robotics as well as a hackathon bootcamp for high school students. Breakfast, lunch, and dinner as well as snacks will be provided free of chrage to participants during the hackathon.
The event is being sponsored by the Greater Peterborough Innovation Cluster, Blackberry, TD Financial, Fresh Books Cloud Accounting, GitHub, Mountain Dew, TribalScale, among others.
"We are extremely excited to support the first-ever Electric City Hacks at Trent University," says Michael Skinner, President and CEO of the Innovation Cluster. "Hackathons are a fantastic way to expose talent, grow, recruit and bring new innovative companies to Peterborough."
Students interested in technology and innovation can still apply to be part of Electric City Hacks by registering at 2016.echacks.xyz.