The new men's dress shirt doesn't need a tie. These shirts have incredible detailing, soft fabrics, and look equally great with dress pants or a pair of jeans.
John Martin, owner of John Roberts Clothiers in downtown Peterborough, believes that clothing should be worn frequently to earn a spot in your closet.
"The shirt that you wear with a tie just hangs in your closet," he says, "and that's not what we want."
Companies like Robert Graham, Au Noir, Stenströms, and Sand are making shirts than can be worn for almost any occasion.
Dressed up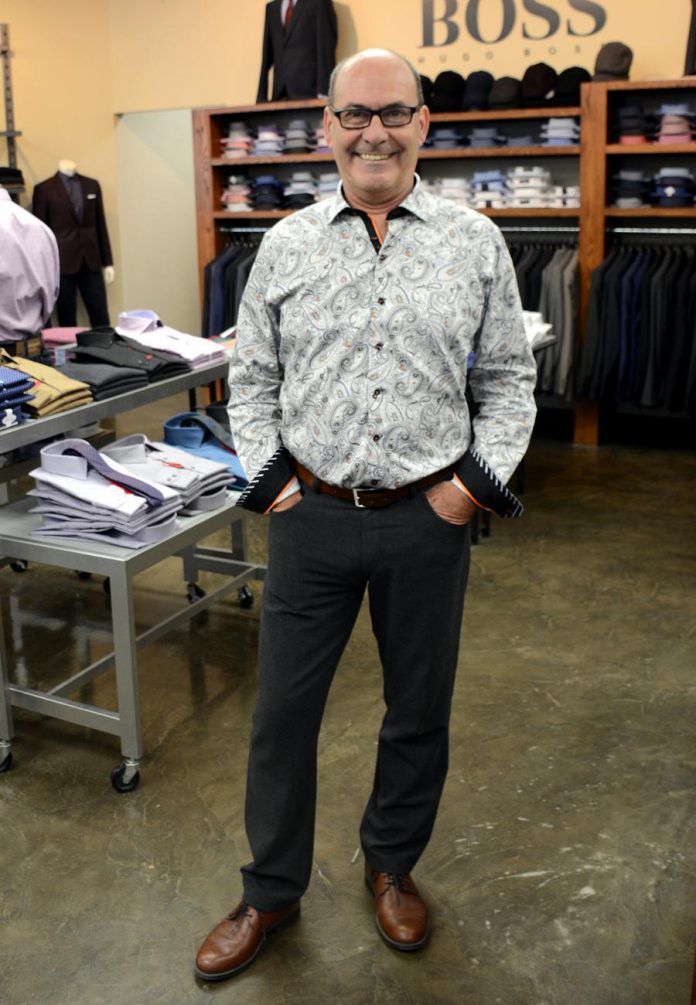 To dress these shirts up you probably won't need a tie. Au Noir shirts feature contrast detailing at the collar, and by adding a tie you'd lose that great detail.
Above, John demonstrates a work look by tucking his Au Noir shirt in and belting it. With grey dress pants and coordinating brown belt and shoes, this look is office appropriate — but it only takes about 10 seconds to make it casual for the evening.
"When I go home I'll throw on a pair of jeans, untuck it and go out," he explains.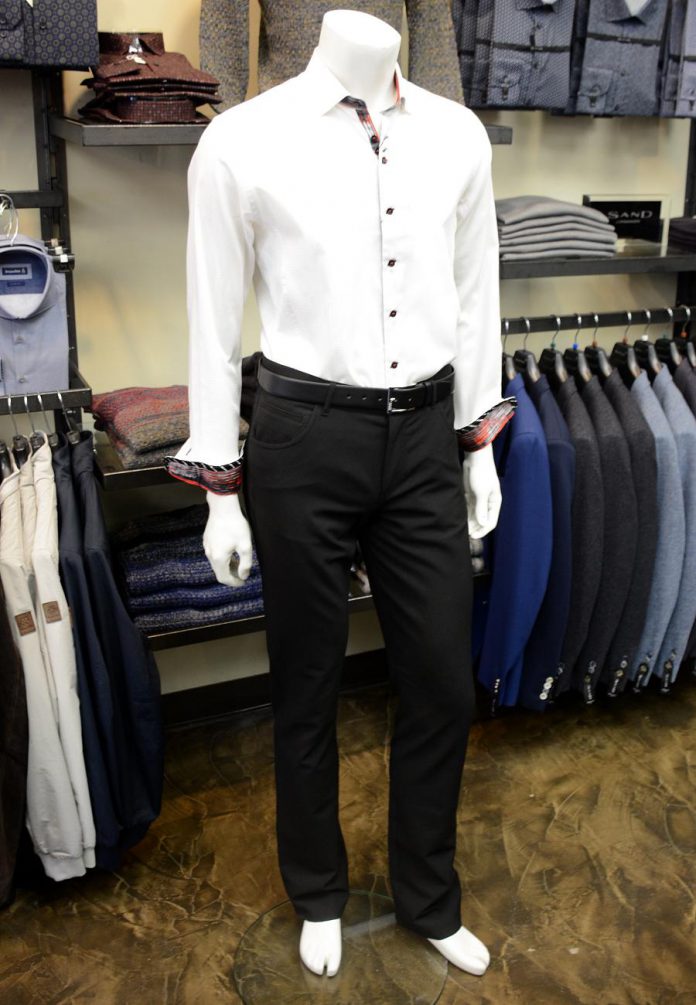 Above, we've also featured a white Au Noir shirt with black and red detailing.
John says that the variety of shirts being made means that "you can buy a shirt for your personality."
Incredibly versatile, this shirt could be worn untucked with jeans or with a three-piece suit.
Dressed down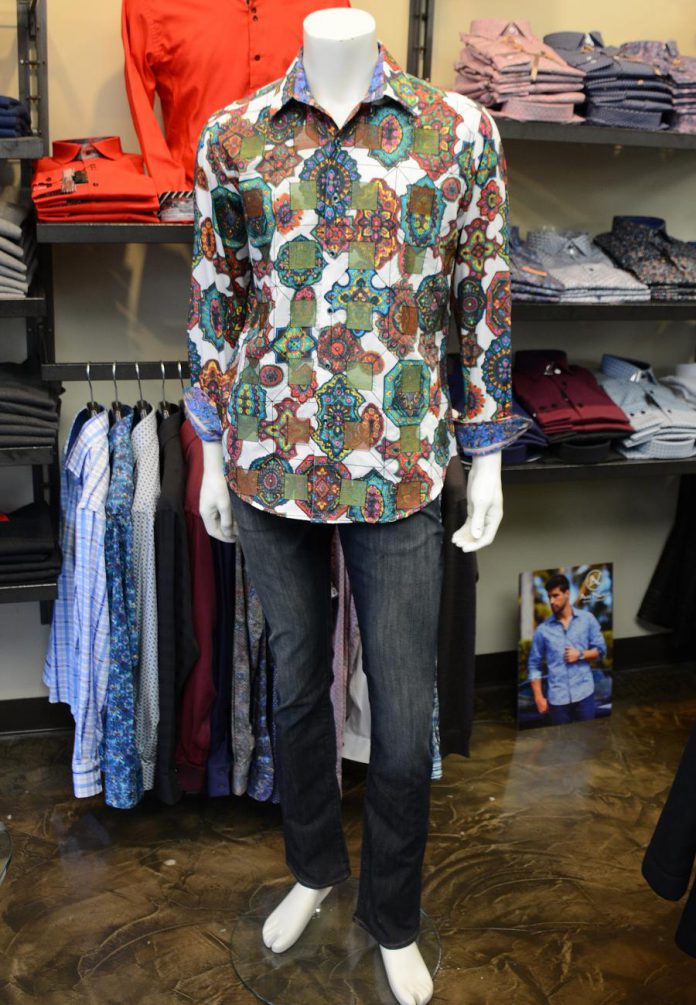 Above, we feature a shirt by Robert Graham. Styled with jeans, it's a fashion-forward casual look for men.
For this shirt, John doesn't recommend wearing a tie. He points out how the pattern of the shirt joins perfectly across the placket.
"Why buy such a nice shirt and not show it off?"
The right mix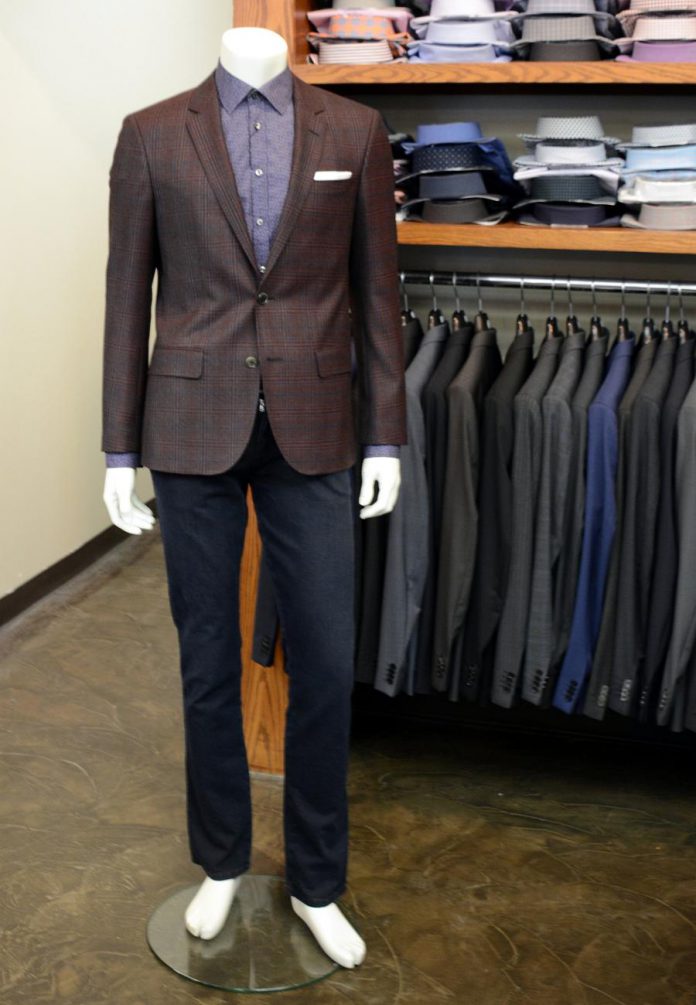 If you want to stand out, a blazer in a contrasting print is a great look. Above, we have featured a Sand shirt with a blazer by Hugo Boss.
"With men's clothing now, everything looks better when it doesn't match," John explains.
However, he recommends avoiding the same type of print when you're mixing prints.
"You don't want to do plaid on plaid or stripe on stripe."
Sand shirts are great for pattern matching because the prints are subtle.
The right fit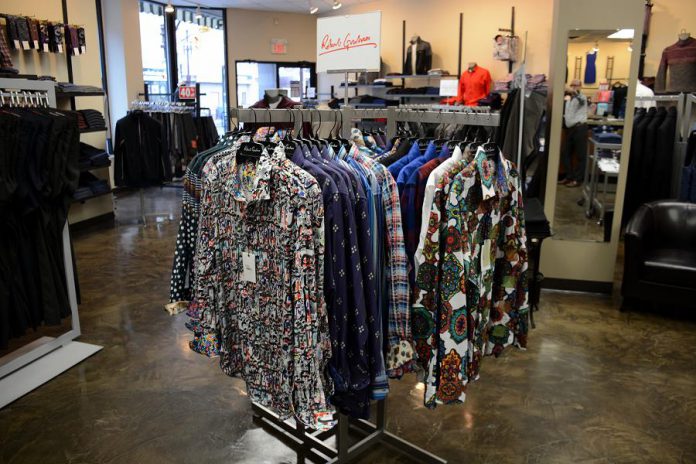 The pieces that we wear the most often are usually the ones that fit us best.
According to John, you will wear the right shirt "as much as you can."
And it could even mean more freedom from the tie.
John Roberts Clothiers is located at 321 George Street North in Peterborough, Ontario. You can call them at 705-748-5212, visit them online at www.johnroberts.ca or follow them on Facebook and Twitter.