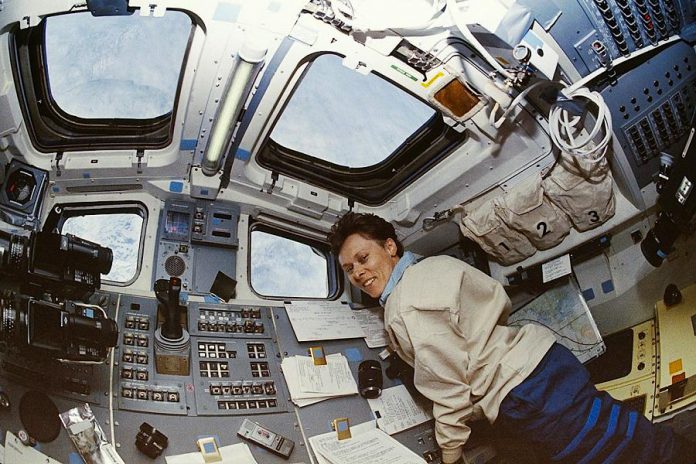 Dr. Roberta Bondar, the first Canadian woman to fly in space, is delivering the keynote address for the 7th annual Philanthropy Forum hosted by the Community Foundation of Greater Peterborough (CFGP).
Dr. Bondar will be speaking at 7 p.m. on Wednesday, November 16th at Market Hall Performing Arts Centre (140 Charlotte St., Peterborough). This general admission event is open to the public. Tickets are $15 and are available at the Market Hall box office, by phone at 705-749-1146, or online at www.markethall.org.
The topic of her keynote address will be "Above and Beyond — Why Spaceflight is Only the Beginning".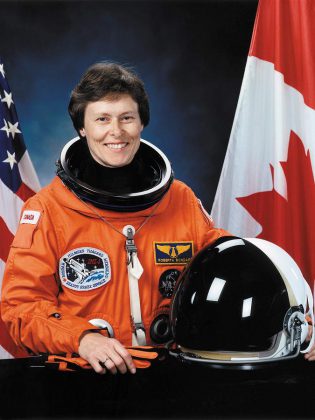 An astronaut, physician, and photographer, Dr. Bondar expanded the horizons of millions when she flew on the space shuttle Discovery on January 22, 1992.
"When I was eight years old to be a spaceman was the most exciting thing I could imagine," she says.
The unique perspective of Earth during her spaceflight gave Dr. Bondar a new appreciation for our planet, which she captured in her photography and expresses in her work with the Roberta Bondar Foundation, which focuses on raising environmental awareness.
Dr. Bondar's presentation at the Market Hall will offer attendees a glimpse of this perspective and a new application for the natural world.
When Dr. Bondar flew on Discovery in 1992, she became the first neurologist in space and Canada's first female astronaut.
As a payload specialist, she conducted more than 40 advanced scientific experiments for 14 nations. Back on Earth, Dr. Bondar and her team of researchers examined data obtained from astronauts on 24 space missions to better understand the mechanisms underlying the body's ability to recover from exposure to space.
Following more than a decade as NASA's head of space medicine, Dr. Bondar became a consultant and speaker in the business, scientific, and medical communities. She has received many honours including the Order of Canada, the Order of Ontario, the NASA Space Medal, over 22 honorary degrees, and induction into the Canadian Medical Hall of Fame. Five schools in Canada have been named after her. In 2017, the Royal Canadian Mint will be releasing a limited edition coin entitled "A View of Canada from Space" to commemorate the 25th anniversary of Dr. Bondar's flight into space.
Dr. Bondar served six years as Chancellor of Trent University in Peterborough. She holds a BSc in Zoology and Agriculture, an MSc in Experimental Pathology, a PhD in Neurobiology, an MD, and is a Board Certified Neurologist, Royal College of Physicians and Surgeons of Canada. She sub-specialized in Neuro-ophthalmology at Tufts New England Medical Center in Boston and at Toronto Western Hospital.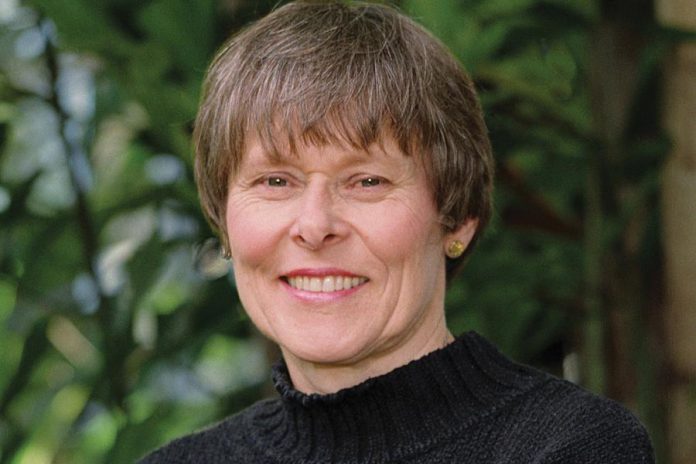 Dr. Bondar's keynote address will bring to a close CFGP's Philanthropy Forum conference, which takes place Tuesday, November 15th and Wednesday, November 16th at various venues in downtown Peterborough, including the Market Hall, The Venue, Whitepath Consulting, and Myrtle's Kitchen.
This year's Philanthropy Forum is festival-style, allowing for more opportunities for networking and longer workshop sessions. The conference begins at 8:30 a.m. on November 15th — National Philanthropy Day — with a networking breakfast at Market Hall, which will include a welcome from the Peterborough Downtown Business Improvement Area and a song from the Indigenous group Unity.
The Philanthropy Forum, with the theme "Connect to what matters", includes: plenary sessions on rehumanizing the workplace by Stéphane Grenier, digital photography by Paul Nazareth, and reconciliation by Jessica Bolduc; a panel discussion on inspiring stories of community success; and workshops on governance, leadership, fundraising social media marketing, branding for non-profits, strategic planning, legal issues in social media for charities, volunteerism, and (of course) philanthropy.
Registration for the Philanthropy Forum is now closed, but you can check out the program and schedule at www.cfgp.ca/forum.